Quinessa Caylao-Do
Quinessa Caylao-Do is the lovely girlfriend of NBA player Dejounte Murray. Her 20-year old beau was drafted by the Spurs earlier this year.
The 49th-ranked prospect in the class of 2015, Murray spent his lone season of college basketball at Washington playing both guard positions.
He finished with averages of 16.1 points, 6.0 rebounds, and 4.4 assists in 34 games before joining the 2016 NBA draft. The San Antonio Spurs selected him with the 29th pick in June.
Murray was inactive for Tuesday's 129-100 win over the Warriors. But will he get some court action tonight? That's not likely, however Dejounte will still be cheering on his team, and his girl will be cheering on him.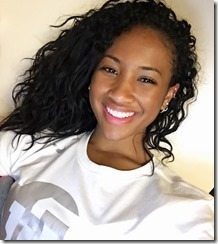 The would be, Quinessa Caylao-Do. Dejounte and Quinessa are high school sweethearts who met at Bellevue High School in Bellevue, Washington.
The young couple has a lot in common since they could both take on each other at the basketball court. That's right Quinessa Caylao-Do is also a ball player currently on the women's team at the University of Colorado.
According to her profile, Caylao-Do is an open option major at Colorado. She is interested in business communications.
Quinessa Caylao-Do, also known as "Q", was born on Dec. 16, 1997 and is the daughter of Tien and Karen. She has two younger siblings, Ashtien and Bentley.
A standout guard during her prep career, Caylao-Do graduated from Bellevue High School and helped guide Bellevue to the Washington State 3A Championship during her senior year to ultimately claim the tittle.
The 5-foot-8 combo guard from Tacoma, Wash.,is definitely fierce on the court but looks like model when not playing hoops.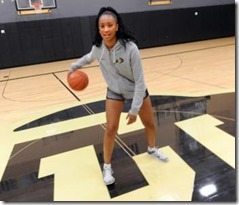 The pretty Colorado freshman, had the unique opportunity to accompany her boyfriend, to the NBA draft back in June. During an interview, she revealed the trip was very inspirational because she would like to play in the WNBA one day.
Definitely a big plus to have a boyfriend in the NBA to get some advice!
You can find Quinessa on Instagram here.