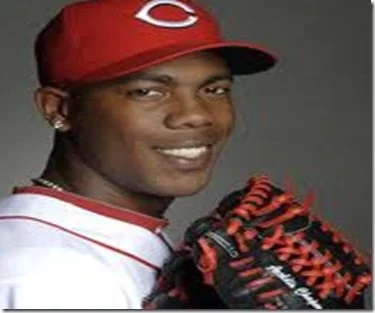 When we hear a story as the one about Cincinnati Reds closer Aroldis Chapman it is inevitable not to mention his girlfriend Raidelmis.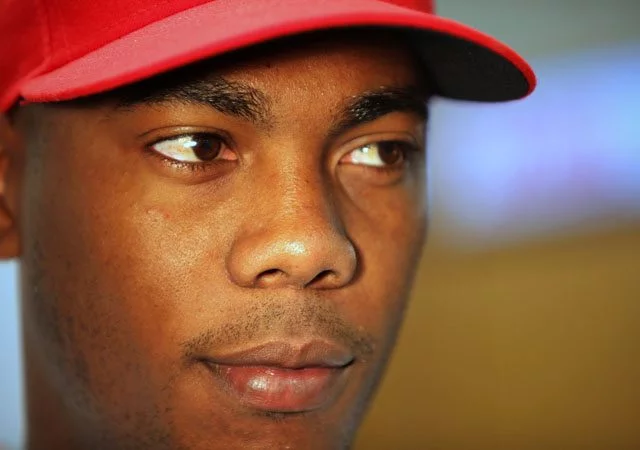 Meet Cuban Raidelmis Mendosa Santiestelas, she is the girlfriend of the "Cuban Missile." That is one of the nicknames of 26-year-old Cuban-Andorran MLB pitcher, Aroldis Chapman.
Chapman who made his debut with the Cincinnati Reds in 2010 and has been with them ever since,
he signed a six-year, $30.25 million contract to play for Cincinnati.
Raidelmis baby father, was noticed not only for his talent but for one of those do or die decisions; a year earlier, in 2009 he left Cuba, leaving behind his family –father, Juan Alberto Chapman Benett; his mother, Maria Caridad De La Cruz; two sisters, Yusmila and Yurixan and girlfriend Raidelmis.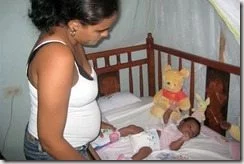 Raidelmis and Chapman had met at a party in 2007. He had charmed her with a joke and the two instantly became a couple. When he defected in 2009 she had been his official girlfriend for the past two-years and she was pregnant with the couple first child. A baby girl, now four-years-old.
Days later Raidelmis gave birth to baby-daughter, Ashanti Brianna.
It took two days for Chapman, with the whole baseball world wondering where he was, to get the nerve to call his girlfriend from Holland.
Raidelmis worried she would never see Chapman again. He reassured her they would someday be reunited.
Raidelmis' baby daddy who worked hard and partied hard, kept his promise and the couple was reunited in January 2013. Chapman has a small circle of confidants, including his parents, who arrived in January 2013. His daughter, Ashanti Brianna, and her mother, Raidelmis Mendosa Santiestelas, finally joined him in the U.S. in January. He won't talk about the details of how they left Cuba, but he clearly values their presence.
"I'm either by myself or with them," he says, "because they understand life before and life now."
We are not sure if they are together at this time; in 2012 Raidelmis'  left-handed pitcher boyfriend was romantically linked to Colombian native Claudia Manrique who was later involved in a $200,000 worth of Chapman's jewelry robbery!
On recent news, Mendosa's baby daddy, was struck by a line drive from the Kansas City Royals' Salvador Perez during their spring training game on March 19. He was carried on a stretcher to a local hospital.
We wish him a fast recovery.