Chanel Jansen
Check out Chanel Jansen; she is the gorgeous head-turning girlfriend of bodybuilder Rich Piana, who was 46, when he died on August 25, 2017, after two weeks in a coma. Piana from Florida admitted he injected his body with anabolic for over three decades. Introduced to bodybuilding by his mom, a former bodybuilder when he was 11. At age 15, he entered his first competition.
Rich Piana Death
On the day he collapsed, his girlfriend Chanel was cutting his hair in the bathroom; due to his big frame, Chanel couldn't catch him. She called 911 and received instructions about giving him CPR, however, she couldn't revive him. Paramedics found him unresponsive when they arrived and rushed him to the hospital to be placed in a medically induced coma. Sarah Piana, Rich's ex-wife confirmed his death on Instagram.
Police found crushed-up white powder and 20 bottles of inside his Florida home. For her part, Chanel denied Rich used recreational drugs; however, had sometimes snorted a high-caffeine pre-workout supplement.
Chanel said Rich's brain had been deprived of oxygen for more than half an hour, she also said he had been complaining of nausea and shortness of breath days prior to the incident.
Rich Piana Autopsy
Rich Piana was 46, when he died on August 25, 2017, after spending two swelling an induced coma to reduce swelling of the brain, he was laid to rest at Forest Lawn Memorial Park in Hollywood Hills, California.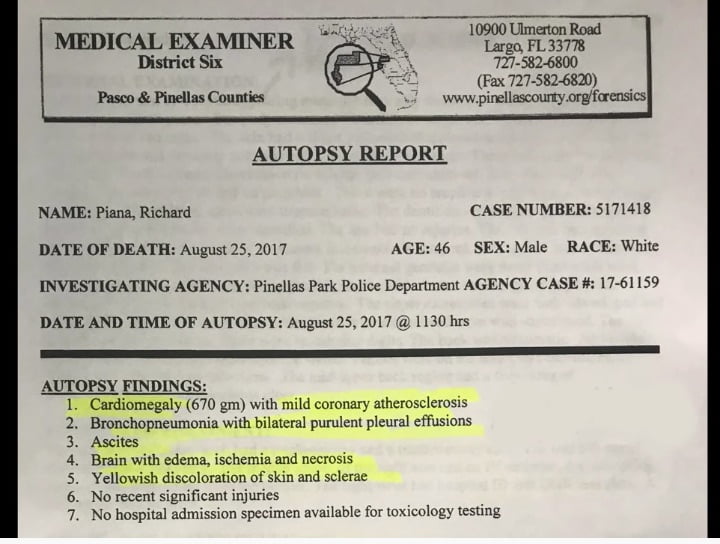 An autopsy revealed a significant heart disease, hardened arteries plus both enlarged liver and heart, something Piana was aware of according to Chanel. The autopsy report also said"despite specific requests for these specimens the hospital discarded these admission specimens and his reported history of drug use and caused a manner of death cannot be determined with any certainty because of this, (referring to the specimens discarded by the hospital prior to the toxicology examination).
Rich Piana Net Worth
Rich Piana's net worth in 2021 has been estimated at $4 million, in addition to his bodybuilding career, Rich made his fortune from Rich Piana: 5% Nutrition, his nutritional product line, and his YouTube channel which has over 1.22 million subscribers. At the time of his death, Mr. Piana's net worth was estimated at $3.5 million.
Rich Piana Family
6'0 Rich Piana was born Richard Eugene Piana on September 26, 1970, in Glendale, California. His mother Christine is of Armenian descent, while his dad is of Italian descent. We know that his mother Christina Piana (nee. Zuppa) was a bodybuilder herself, he developed an interest in bodybuilding after watching her train in the gym.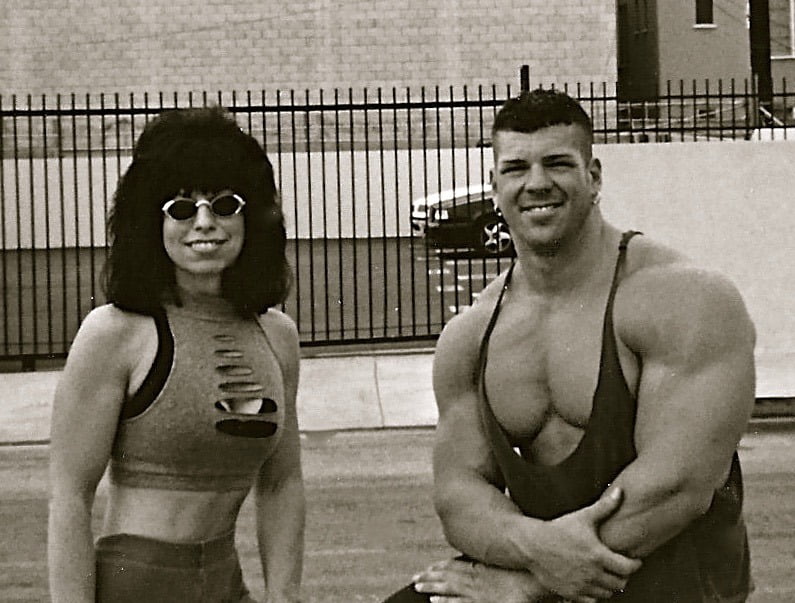 Sadly we don't know Rich's dad's name but we know that he is one of a guitar player, Rich lived with his father during his senior year of high school.
View this post on Instagram
Rich Piana Career Highlights
He started competing at age 15, from then on, it was one title after another.
NPC Mr. Teen California in 1989.
1998  NPC Mr. California.
2003 Los Angeles Super-Heavyweight division Champion.
2009 Sacramento Super-Heavyweight division Champion.
2009 Border States Classic Super-Heavyweight division Champion.
Cover of Ironman Magazine in November 1998.
Muscle Sport magazine Summer 2015 issue.
Rich Piana Filmography
2002 Malcolm in the Middle.
2001 Planet of the Apes (stunt)
2002 Scrubs.
Radical Body Transformations (2015).
Too Big For the World (2016).
Generation Iron 2 (2017).
Rich Piana: Final Season (2018)
Supps: The Movie (2019)
Rich Piana Chronicles (2018)
Rich Piana Mutant Warriors (2018)
Rich Piana Wife
As far as we know Rich Piana married twice, Jane his first wife, according to Chanel, Jane and Rich were together for 17 years in total, married for ten; after their divorce, they remained good friends, as a matter of fact, Jane joined Chanel and Rich when they revamped the clothing line, Jane and Chanel responded emails, did the packaging orders, went to downtown Los Angeles, picked up shirts and packed them. Chanel said Jane is one of her best friends.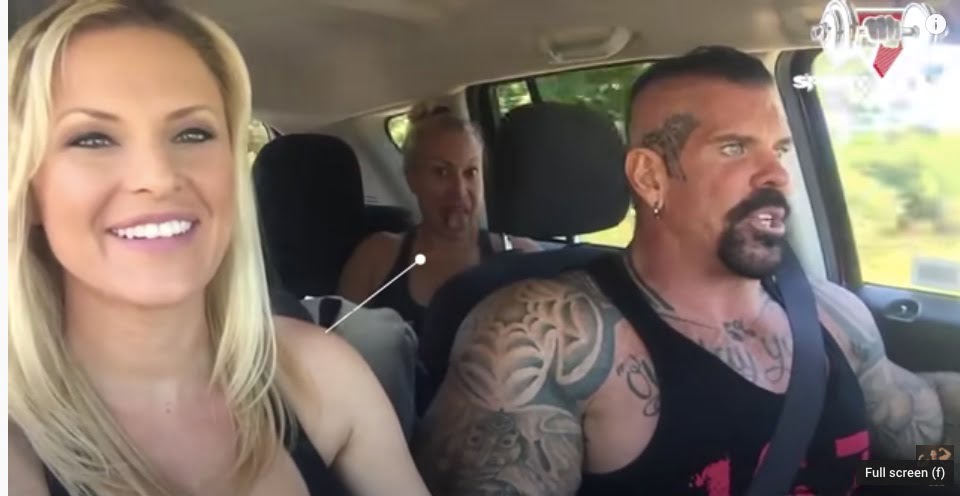 And his second wife is Sara Piana born Sara Heimisdóttir in Iceland; they didn't have a nice relationship, an even uglier divorce, and the worst relationship after that. Piana said Sara and her new boyfriend or husband started talking about him for no reason, he said he told them to stop, but they didn't, so when that happened he hit her back.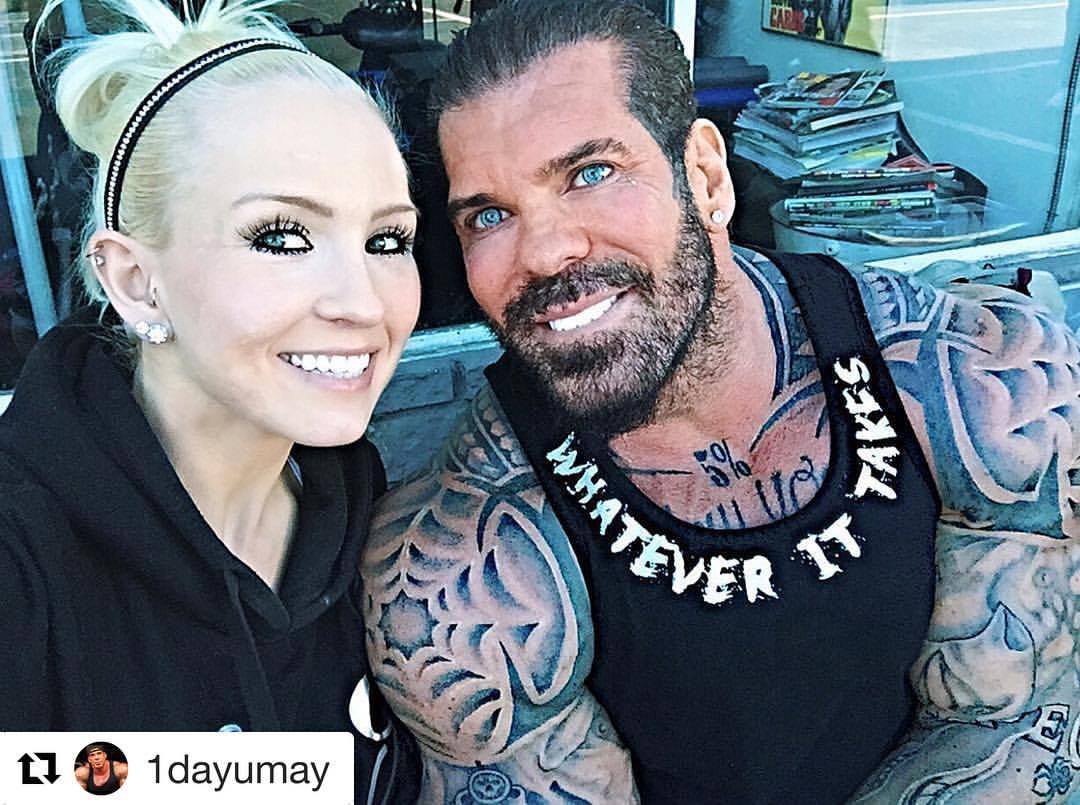 Rich and Sara married on August 22, 2015, in Las Vegas, Nevada after knowing for each other for a few months; in November 2016, Rich posted a video saying that when he told his friends he was marrying Sara after a few months of knowing her, they warned him that it was clear she was marrying him for a green card, he added that once caught Sara stealing, putting money into other accounts belonging to her family, he also overheard one conversation between Sara and her mom, where she was confirming she was with him for a green card. Rich got an annulment in September 2016.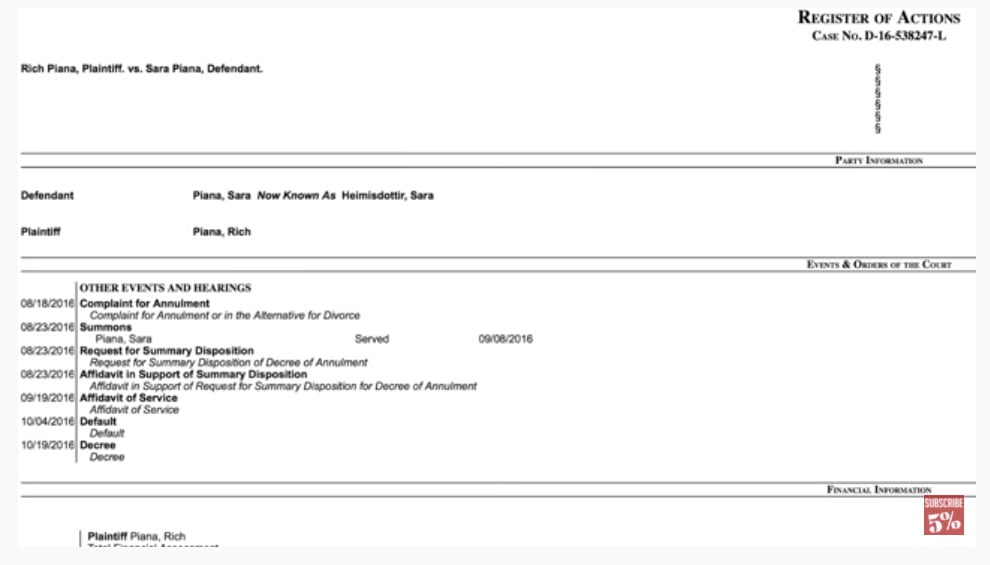 Sara said that after Rich's death she hired a lawyer and got the annulment revoked.
Rich Piana Children
Rich Piana didn't have any children, from any of his two marriages, nor with any girlfriend whatsoever. Sadly Rich became so involved in his career, that didn't find the time to start a family.
Rich Piana Girlfriend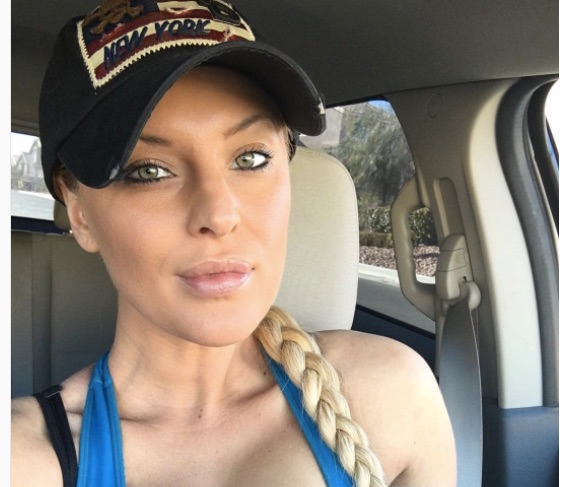 Chanel Renee Jansen Bacot, 34, originally from Fullerton was born on July 5, 1986. She is one of the children born to Michele and Ryan Jansen; also proud parents of her younger brother Johnny and older sister Shalimar. Chanel Renea videographer, photographer, and a total babe previously worked as a blackjack dealer in Las Vegas.
Nowadays, Chanel Jansen is working on Positive Evol, the clothing line she created inspired by Rich.
This line is inspired by my soul mate, Rich Piana. He always wanted to inspire positivity and change in anyone he came in contact with. He passed away unexpectedly and although he's no longer physically here, I feel he's watching me from the other side and continuing to push me to spread his message of positivity, determination, and unity.
.