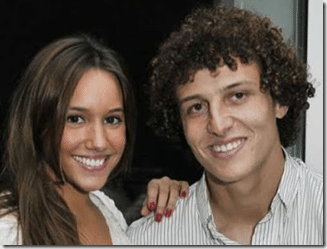 26-year-old Chelsea's central defender and vice-captain for the Brazilian national team, David Luiz might be changing the traditional Chelsea colors for the blue and red or the red and white since both Bayern Munich and Barcelona believed to be interested in his services!
But why not talk about something more much secure in his life, that would be his beautiful long time girlfriend and fiancée Sara Madeira! The couple met while Luiz was playing for Portuguese side Benfica. They first teamed up when they were in their teen and fell in love spending together as much time as they  could. They often visited their relatives and friends. It is obvious judging from their numerous photographs from different journeys, they always look very happy and seem to be truly in love.
Sara is a beautiful 23-year-old who speaks her natal Portuguese and English. She was born June 24, 1990; the brunette is passionate about being a Benfiquista, she says always has been and always will be, she follows with excitement every match and when David can't join her she always gives him the update. Sara always showed an interest for perusing a health related career so she choose to go for dentistry which makes her very happy.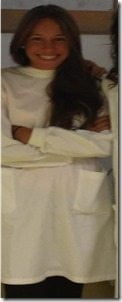 No doubt the soccer player has got for himself a beautiful, fun, loving girl. Sara took on to Facebook to thank all the love and support David and herself get from fans. Miss Madeira also loves working with children and is a proud dog owner and lover! The young couple have been engage only for a few months, when do you think we'll be watching them getting hitched!
Best of luck for the young lovebirds, they truly seem very much in cloud nine!
You can keep watching her beautiful smile in pictures here or follow her on twitter here.