Yaiza
Yaiza is the pretty Spanish girlfriend of soccer player, Saul Niguez. The 21-year-old currently plays for Atletico Madrid.
Her boyfriend was born Saúl Ñíguez Esclápez on November 21st 1994.
Saul debuted with the first team on March 8, 2012 in the first leg of the knockout phase of the UEFA Europa League game against Besiktas J.K. in a match that ended with a victory by three to one.
During the 2012-13 season, Saul alternated training with the first team and the subsidiary coming to play some parties of League, Cup and UEFA Europa League. After playing his second game in the UEFA Europa League, he made his official debut in the First Division, on April 21, 2013.
In the 2013-14 season, and after making much of the preseason with Atletico, he was traded to Rayo Vallecano.His debut with the club franjirrojo occurred on August 19, 2013. On November 24 he scored his First Division goal.
Atletico Madrid took notice of Saul and on  February 2014 renewed his contract with the club until 2019.
The 2014-15 season saw the midfield in the Atletico Madrid roster. On September 16 he debuted in the Champions League in the first round of the competition. Saul took to the field 75 minutes replacing Mario Suarez into the match when his team lost by three to one against Olympiacos.
Is safe to say, the future is looking good for Saul, both in his professional and private life.
Not much is known about the pretty Brunette, Yaiza. She seems to like the anonymity but it wont be for long. The clearly in lone Saul often posts about his mysterious girlfriend. He wished her a happy 21st birthday earlier this year with an Instagram post saying:
Wish happy birthday to the most special person I have! That person who encouraged me in those bad days, that person trust me as a person and as a player that person I would give everything I have that person who gives me stability in my life! She is my traveling companion in this life!
Happy 21st birthday love!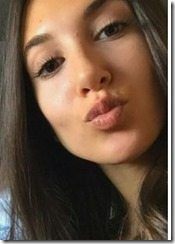 Pretty Yaiza is clearly important in the life of the young player. For what we've seen on his social media, she often travels to visit Saul and it wouldn't be much of a surprise if these two lived together. They are completely adorable, though its pretty unlikely as of now, assuming Yaiza is still in school.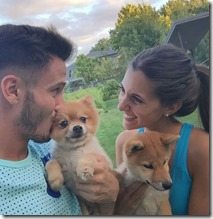 Yaiza certainly fits the wag profile, she and her boyfriend own two dogs named, Boris and Thaila.
You can check out Saul's Instagram to see more photos of lovely Yaiza.