Sarah Barthel
Sarah Barthel is the hot girlfriend of veteran pro snowboarder, Shaun White. Sarah's boyfriend hardly needs any introductions, Shaun has been an important figure in the sport for decades. However his girlfriend is also famous in her own, find out why below.
Shaun was first spotted with Sarah back in 2014. Here is what we know about  Ms. Barthel.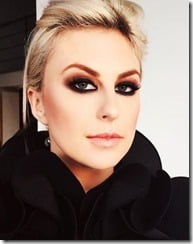 Sarah Barthel was born on February 17, 1983. The goth blonde is one half of Phantogram, the electro-rock music duo from Greenwich, NY. The lead singer formed the band along with Josh Carter in 2007.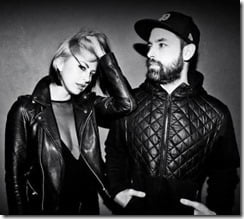 Sarah and Josh have released three studio albums in 2009, 2014 and the latest titles Three in 2016. The band also released four EPs (Phantogram and Running From the Cops in 2009, Nightlife in 2011, Phantogram in 2013) and eight singles.
Their single "Fall in Love" peaked at number three on the US alternative charts after its release in 2014.
The upstate New York native met Josh through her sister, Rebecca "Becky" Claire Barthel –who committed suicide in 2016.
They all had the same group of friends growing up. She and Josh began making music following her college graduation. She holds a degree in visual arts.
During an interview, she reveals she was always drawn to music but never realized she could write and produce until she and Josh began working together. One day he asked her to sing one of his songs, and the rest, as they say, is history.
She describes her relationship with Josh as brother and sister.
You can follow Sarah Barthel on Twitter here.