Sheena Bryant
Sheena Bryant is the beautiful and amazing girlfriend of NBA player Jordan Hill. He is a power forward for the Minnesota Timberwolves, before joining the Timberwolves in 2016, Hill played for the Indiana Pacers, Los Angeles Lakers, Houston Rockets and the New York Knicks. Prior to landing in the NBA Jordan played college basketball with the Arizona Wildcats at the University of Arizona.
6'10 Jordan Hill was born on July 27, 1987, in New Berry, SC. He was three when his mom passed away of breast cancer. Initially, he was raised by his dad and grandmother. Subsequently, his older brother and sister cared for him.
Hill had attended at The Patterson School in North Carolina before he went to the University of Arizona. The Knicks selected him in the 1st round with the 8th overall pick in the 2009 NBA Draft.
He joined the Rockets a year later, and the Lakers in 2012; Hill signed with the Indiana Pacers in 2015 and with the Timberwolves on July 20, 2016.
Ready to meet Jordan Hill's lovely lady?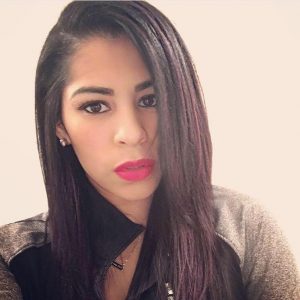 Sheena Latoasha Bryant was born on September 02, 1982 in Cairo, Georgia, where she attended at Cairo High School. After high school pretty Sheena attended at Tallahassee Community College.
Sheena and Jordan have been together for a couple of years now. It is unclear if they were dating or on a break when he got involved with Erin Kola also know as Cola, she is a dancer who gave birth to his daughter Jordyn Chanel Hill in 2015.