Meet Barbora Lovasova; she is the beautiful wife of Martin Skrtel, the Slovak soccer player who currently plays as a center back for Liverpool.
34-year-old Martin Skrtel, the captain of Slovakia National Team is a four-time player Of the Year; he has been playing for Liverpool since 2008.
Prior to that, he played for Zenit Saint Petersburg and Trencin; during his younger years, Skrtel played with Prievidza.
His international debut came in 2004, he was was a member of the National Slovakian squad for the 2010 World Cup.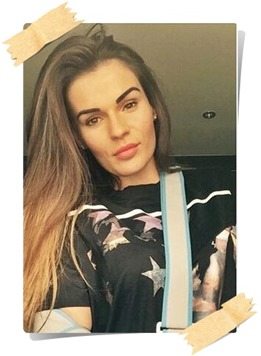 Furthermore, Martin Skrtel andhis stunning wife Barbora Lovasova, aka Barbora Skrtel, tied the knot in June 2012 at the Castle of Centenary in Slovakia.
Moreover, Barbora and Martin have one son together Matteo, born on October 7,  2011.
More photos below!