Sandra Porzio
Meet pretty Sandra Porzio; the lovely wife of NHL player Steven Stamkos. Her beau is the Canadian center and captain for the Tampa Bay Lightning and The Canadia National Team.
RELATED STORY: JON COOPER WIFE WIFE JESSIE COOPER
Steven Stamkos Parents
6'0 Steven Stambos was born on February 7, 1990, in Markham, Canada; the son of Lesley Walker Stamkos and Chris Stamkos, also proud parents to Steven's sister Sarah Stamkos now Sarah Milks, a  former competitive dancer. When their children started competing Leslie Stamkos and her husband had to find a way to be there for their children.
"Every so often I would go and support my daughter, a competitive dancer, and have to miss a few of Steven's hockey games," she told NHL.com. "But Steven understood this. Other than that, my husband and I have been very fortunate as we both work from home and can make adjustments on the fly."
Lesley originally from Ajax, Ontario graduated from Ajax High School. It is likely she worked for over two decades as a quality assurance manager at Rogers Communications.
Steven Stamkos Career Timeline
In 2003, Stamkos played for the  Markham Waxers.
Attended Central Public School and St. Brother Andre Catholic High School.
The Sarnia Sting drafted him first overall during the 2006 OHL draft.
Won a gold medal at the 2008 World Junior Championships in Canada.
On June 20, 2008, was the first overall selection drafted by the Tampa Bay Lightning during the 2008 NHL draft.
Canada's National Hockey Team won the silver medal at the 2009 World Championships in Switzerland.
In 2011, made his first Stanley Cup playoffs appereance.
Scored his first two career playoffs goals and two assists against the Pittsburg Penguins.
During Game 7 against the Boston Bruins suffered a broken nose after a slapshot by Johnny Boychuk.
Stamkos scored his  200th career goal on March 18, 2013.
Suffered a broken tibia on November 11, 2013, during a game against the Boston Bruins.
He was named the new captain of the Tampa Bay Lightning in March 2014.
Recorded his 200th career NHL assist against the Chicago Blackhawks on November 11, 2014.
On June 15, 2015, the Bolts and Stamkos reached the Stanley Cup Finals, unfortunately, they lost in six games against the Chicago Blackhawks.
On October 12, 2015, recorded his 500th career NHL point, against the Bruins.
Scored his 300th career NHL goal on February 20, 2016, against the Pittsburgh Penguins.
He was diagnosed with thoracic outlet syndrome on  April 2, 2016; underwent surgery on  April 4, 2016.
Stamkos and Team Canada took the gold home at the 2016 World Cup in Toronto.
He underwent arthroscopic knee surgery to repair a lateral meniscus tear on November 17, 2016.
Returned to the ice on October 6, 2017, after his surgery; recorded an assist against the Florida Panthers.
Became the Atlantic Division captain at the 2018 National Hockey League All-Star Game on January 3, 2018.
He recorded his 300th career NHL assist on January 25, 2018.
Made his sixth NHL All-State Game appereance on January 2, 2019.
Recorded his 400th career NHL goal against the Winnipeg Jets on November 16, 2019.
Steve was named to the NHL's 2010s All-Decade Second Team on January 24, 2020.
Underwent surgery to repair a core muscle on March 2, 2020.
He won his first Stanley Cup with the Bolts against the Dallas Stars in six games on September 28, 2020.
Steven Stamkos Net Worth
Steven Stamkos's Net Worth has been estimated at $14 million as of July 2021. Stamkos has earned roughly $92,051,829 from his NHL career, he also earned over $4 million from his endorsement deals with EA Sports NHL's 12, Coca-Cola Zero, Nike, Tissot, and Sport Chek.
Steven Stamkos Contract & Salary
According to the guys at CapFriendly, Steven Stamkos has an annual salary of $8,500,000
Signed his three-year rookie contract, with Tampa Bay, earning around $8.55 million.
On July 1, 2011, Steven Stamkos, signed a five-year contract extension worth $37.5 million with the Bolts.
Agreed to an eight-year contract extension, worth $68 million, on June 28, 2018.
Steven Stamkos Jersey
Steven Stamkos's jersey is a popular item for any Tampa Bay Lightning fans, you can purchase the #91 Bolts jersey for $162.99 at the Lightning Store, you can also find it at Fanatics.com, and certainly 's Sporting Goods and the NHL Store.
Steven Stamkos Wife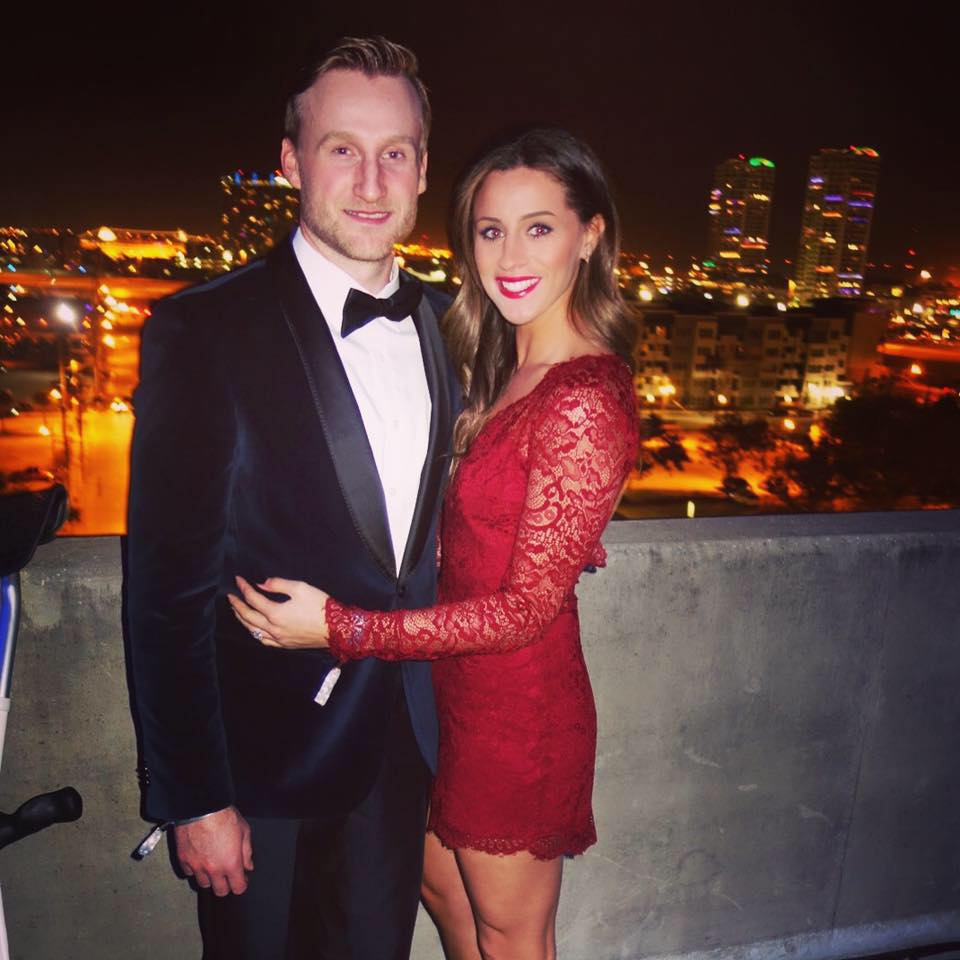 Steven Stamkkos's lovely wife is the former Sandra Porzio, his high school sweetheart, and momma of their adorable son Carter born in 2019.
Sandra Porzio – Sandra Stemkos
Ontario native, Sandra Porzio met Steven while they both attended  Brother André Catholic High School in Markham and they started dating in 2008.
After eight years of dating, Steven asked her to marry him.
"Steven proposed at our home the next day on September 30, 2016. It was very romantic and intimate,"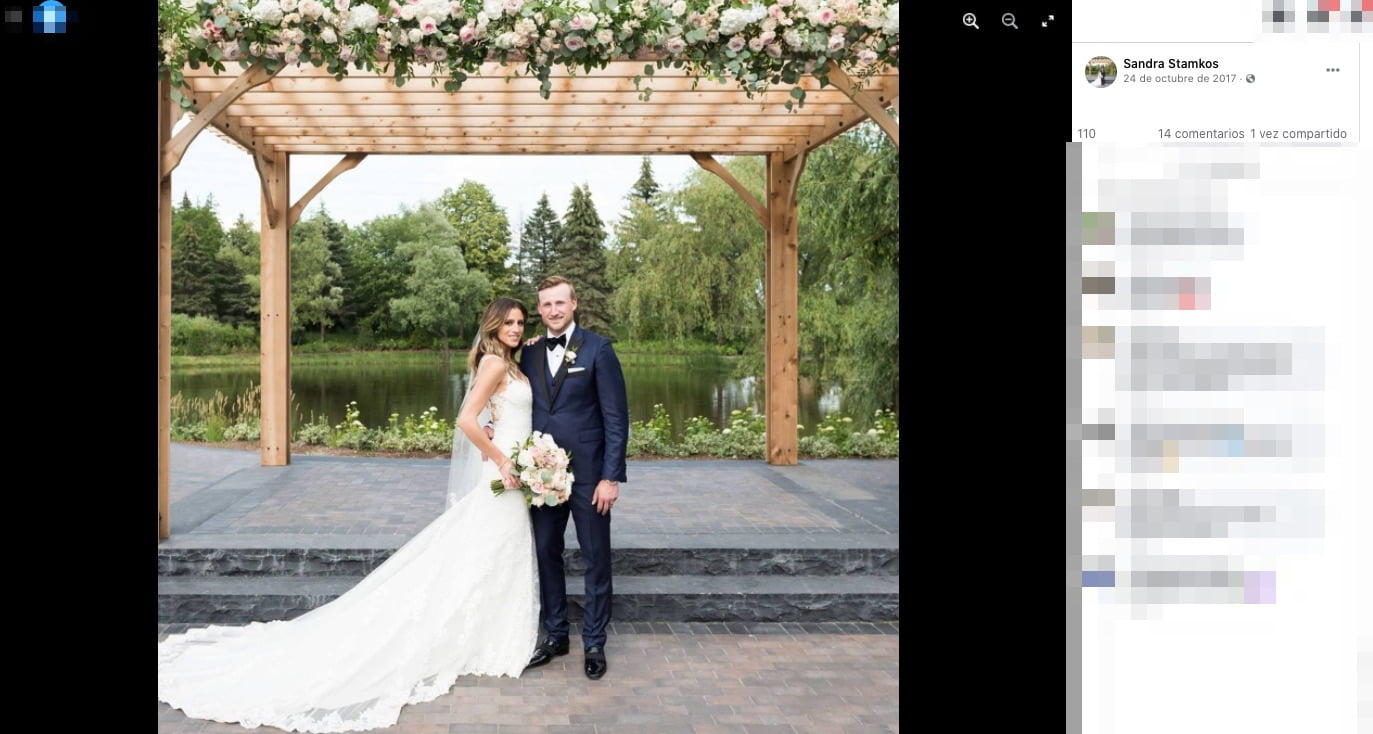 They were married at the Arlington Estate in Kleinburg, Ontario on June 30, 2017. Sandra and Steven Stamkos welcomed their son Carter in July 2019.
In October 2020, Stamkos left the playoff bubble so he could be with Sandra, who sadly suffered a miscarriage at 21 weeks.
Read: Andrei Vasilevskiy's Wife Kseniya Vasilevskiya