Sura Ko
Sura Ko is the proud sister of Kiwi world number one golfer Lydia Ko. Suras's younger sister has been dominating the golf world for some time now.
At just 19, Ko has managed to win more than seven million dollars in prize-money but has made it clear she craves an Olympic gold for New Zealand.
Lydia Ko became the youngest player to win two LPGA major championships, the win marked her second successive major title after claiming the Evian Championship last year.
Both sisters were born in Seoul, Korea but moved to New Zealand as young children. Their mother is Hyeon Bong-sook, –who used to serve as Lydia's caddie. Their father is, Gil Hong Ko.
Lydia Ko started playing golf at age 5 when her mother took her into a pro shop at the Pupuke Golf Club. Two years later she caught media attention as she competed in the New Zealand national amateur championships.
Ko's journey, which now includes 13 LPGA titles in less than two and a half years on tour, and 23 straight weeks in her second stint at the top of the world rankings (42 weeks overall), has obviously been a magical tale. But even after golf's inclusion in this summer's Olympic Games for the first time in 112 years, Ko, is sure bound to make history.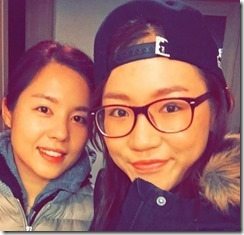 Someone that known the young golf star, very well is her only sibling, Sura Ko.
Sura Ko is Lydia's older sister by nine years and travels with Lydia as her manager. Sura Ko has been quoted by press talking about her sister
"I think Lydia's patience is always the amazing thing to me," "She knows how to wait for things. I don't know how she does it, but she can wait for the magic out on the course."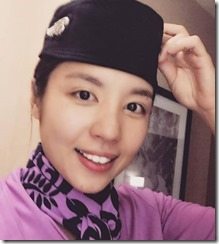 Sura, 28, was hired by the golfer's management company, IMG Golf, and began travelling with her on tour in late 2015, in a quest to ease her homesickness.
Sura says one of her most important duties is making the crust-free peanut butter sandwiches her little sister likes to eat during rounds.
Sura says Lydia is pretty much a normal teenager – most of the time.
"She normally goes through the yardage book before she goes to bed," Sura said. "That's the only time that we're talking about the golf thing. Other than that, we're talking about boyfriends and gossip and shopping lists."
Sura Ko assures one of Lydia's biggest qualities is her ability to stay calm. During the Rio Olympics, the double major winner Ko will be living at a hotel with her family, coach and New Zealand golf officials.
According to social media info, Sura Ko is based in Florida.
You can check out Sura Ko on Facebook here.