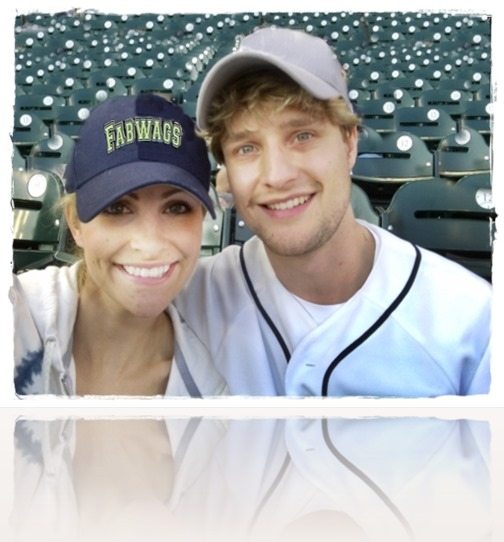 Pin
Many wonder if Olympic figure skater Charlie White is dating his  skating partner Meryl Davis his partner for over 16 years, the truth is that Charlie has  his ice princess,  but that is not Davis but Tanith Belbin the Canadian figure skater who skated for years with Ben Agosto and  now t.v commentator and choreographer, and I am sure Tanith will be showing her support for Charlie who is among the contestants at this 18th season of Dancing With the Stars.
Charlie White the son of Jacqui and Charlie White Sr. won the gold for the U.S at the 2014 Winter Olympics in Sochi, Russia that medal was the first Olympic medal he ever won but  not the first medal throughout his career, after all he has won 16 and we can be sure there will be more.
Charlie was born in Royal Oak, Michigan on October 24, 1987, attended at Roeper School in Birmingham, Michigan and is currently studying political science at the University of Michigan. He has been dating Tanith Belbin since 2011.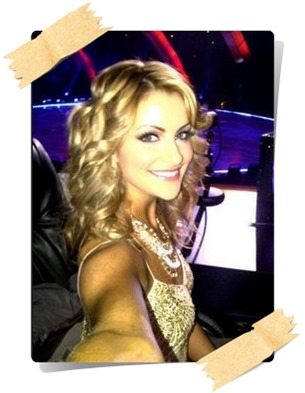 Pin
29-year-old Tanith was born Tanith Jessica Louise Belbin in July 11, 1984 in Kingston, Ontario to Charles and Michele Belbin, Tanith has one brother Lucas Belbin. Mr. Belbin is an engineer, while Mrs. Belbin is a former figure skater, coach and costume designer.
She moved to Montreal when she was two, around the same time she became interested  in skating and performing;  she also  started dancing, did gymnastics and played soccer, at the end it was soccer and skating what she enjoyed the most.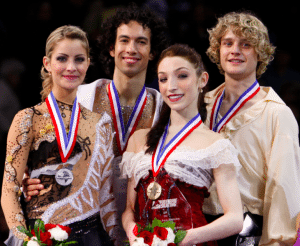 Pin
Belbin also like to be in the spotlight, and after doing some modeling and acting jobs it was at the early age of 11 that she had her true acting opportunity, however her mother was aware that even though her precocious daughter could have a career as an actress, figure skating was what Tanith really loved.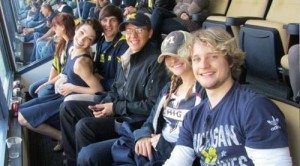 Pin
In 1998 at the age of 13, Michele Belbin and her daughter moved to Detroit where she trained with Igor Shpilband and paired up with Ben Agosto. She received an immigrant worker visa in 2000, and her green card two years later.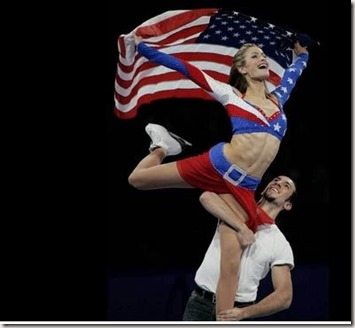 Pin
Belbin and Agosto won they first gold medal at the 1999 ISU Junior Grand Prix, the following year they won the U.S Junior National title and placed third at  the 2000 Junior Championships. In 2001 they won another gold medal t the Junior World Championship.
Two more gold medals at the 2003 Four Continents Championship and Skate America, the gold kept coming, winning at the 2004 Cup of China, won US Figure Skating Championships five years in a row. Tanith and Ben won the silver at the 2006 Olympics, not long after she became a naturalized citizen.
Tanith and Agosto danced and won many more titles until they announced their retirement  on June 10, 2010; Ben is now a figure skating coach, while Tanith is a choreographer and hаѕ worked аѕ a commentator fоr iсе dance competitions оn Universal Sports Network, thе ABC show Skating with thе Stars, аnd fоr icenetwork.com.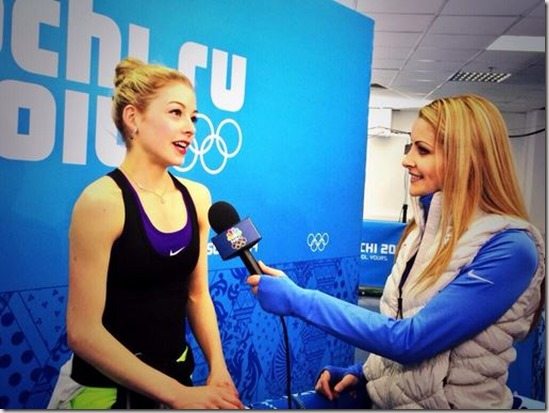 Pin
In October 2011 Belbin competed аѕ a рrо оn season 3 оf Battle оf thе Blades pair with Boyd Devereaux аnd рlасеd 3rd in thе competition.