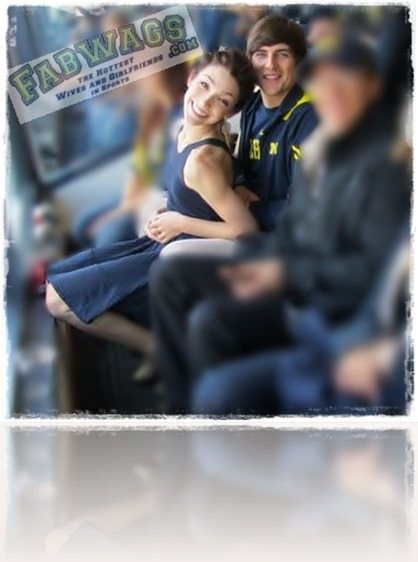 The idea of Meryl Davis dating her figure skating partner Charlie white who like her is competing at this 18season of DWTS seemed romantic, but the truth is that white is dating Tanith Belbin and according to some rumors Meryl Davis could be dating Russian skater/actor Fedor Andreev, so is it true?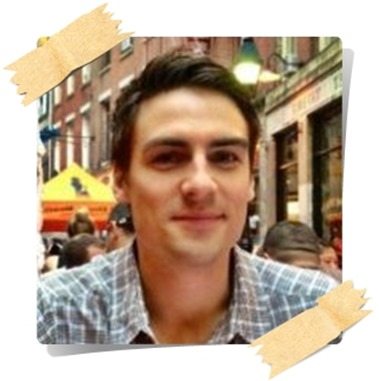 32-year-old Fedor Andreev was born on March 2, 1982 in Moscow, Russia, he moved to Canada when he was 7. Fedor's father was a swimmer and his mother is Marina Zueva the former figure skater now coach, who then remarried Alexei Tchetverukhin who  once coached Fedor.
Before moving to Michigan with his mom in 2000, Fedor skated in Ottawa at the Minto Skating Club, he became the 1999 Canadian junior national champion, once in Detroit Andreev trained with Richard Callahan.
In 2002 he won the Nebelhorn Trophy and won the bronze at the Canadian Championships, sadly in the years that follow Fedor suffered a serious of injuries that kept him from competing.
By 2009 he made his comeback to the ice, his best result was placing 8th at the Canadian Championship in 2008 and 5th at the Russian Nationals in 2011, a year earlier he teamed up with Jana Khokholova and trained with Igor Moskvin, they made their duo debut in December, 2010 at the Golden Spin of Zagreb, another injury forced Andreev to retire from ice dancing in September, 2011.
Fedor has been passionate about car racing ever since he was a little boy, as soon as he got his driver's license Fedor was behind the wheel. He joined the Sports Car Club of America in 2002 and later the National Auto Sport Association and SCCA, where he later became an instructor.
Certainly with a face and body like his Fedor could pass as a model, luckily he doesn't have to pretend to be one, because he is one. His first modeling job was immortalized by no other that the great Bruce Weber who was the photographer with whom Fedor worked with for the Abercrombie & Fitch campaign in 2000.
Andreev was discovered by Kelly Yee a talent scout saw him skating on television, Fedor then moved from New York to New Jersey and signed with IMG Men's division, but put a hold on modeling to focus on his skating. In 2006 he came back to fashion and signed with Vision NYC.
Fedor juggles modeling, racing and photography at  the same he attends at the University of Michigan in Ann Harbor where he is pursuing his Bachelor of Business Administration, he had worked with Leader Asset Management and Credit Cruise, in 2011 he co-founded CheapWatchReview.com.
It has been rumored that Fedor dated Tanith in 2003, several sites like this and this suggested that Andreev is dating Meryl Davis. So true or so false? We don't know, but maybe during the Dancing With the Stars competition we can spot who will be the man showing his support for Meryl!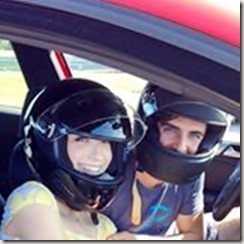 Follow Fedor Andreev on Twitter here