Tatiana Tristão
Tatiana Tristão is the Brazilian girlfriend of volleyball player Alison Cerutti. Her world champion and Olympic medalist boyfriend is giving his all while at the summer Olympics in Rio.
Despite a "scare" during the first set of the match, Rio 2016 Olympic Beach Volleyball favorites Alison Cerutti and his partner Bruno Oscar Schmidt regained their winning ways by defeating previously undefeated Adrian Carambula and Alex Ranghieri of Italy in two sets.
In the 2012 London Olympics Alison qualified with Emanuel Rego as the number one seed. The duo went 3-0 in pool play, then 3-1 in bracket play in winning the Silver Medal, losing to Germany's Julius Brink and Jonas Reckermann in three sets.
Unlike many of his compatriots Alison didn't win any major titles at age-group level and he only made his breakthrough aged 23 when he and Harley Marques won silver at the 2009 World Championships. He then teamed up with Emanuel in 2010 and the pair were in imperious form as they won the 2011 World Championships in Rome.
After they split at the end of 2013 he joined up with Bruno and the pair won their first World Tour medal in their first tournament together, silver at the Fuzhou Open in China. Since then they have racked up the titles and gold medals, most recently at the Porec Major Series in Croatia.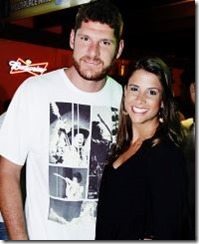 Tatiana's boyfriend is one of the most recognizable figures on the FIVB Beach Volleyball World Tour.
Last December local newspapers reported, the lovely gesture Tatiana Tristao had by throwing a birthday party for her famous athlete fella. The couple celebrated alongside many of their friends. You see, it was an important event since Cerutti was turning the big 30. The big bash was held in a house in Frade Island, with amazing views and very complete structure.The ceremonialist Stella Miranda took care of all the details, which included unique decoration of Mari Paraiso.
The lovely Tatiana Tristao studied at Pontifical Catholic University of Rio de Janeiro.
Pretty Tatiana Tristao has her own success as the daughter and heiress of Sergio and Leila Tristao. She comes from one of the most traditional families of Brazilian coffee. Founded in 1935 as a grocery store dry goods in the city of Afonso Claudio in the Holy Spirit, the figured company between 70 and 80 as the largest green grain exporters from Brazil, and one of the largest soluble coffee producers, with Realcafé. Now, the heirs of the family intensify investments in other sectors through their family offices.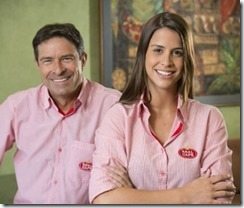 Tatiana's father is in charge of the division,  Espírito Santo market robusta coffee. Last year, he closed a partnership with the Swiss Mocoffee, which sells machines and coffee capsules for 17 countries , along with Wine.com.br, largest e-commerce site of wine in Latin America. "I wanted to leave the sameness to make generic copies of the Nespresso capsules (which lost patent) and invest in an innovative product," he said.
You can find her on Instagram here.