Tammy Bradshaw
Meet Tammy Bradshaw, she is the loving, caring, and stunning wife of former NFL player Terry Bradshaw. Back in the '70s, Terry was the starting quarterback for the Pittsburgh Steelers. After his retirement in 1983, he has been a TV analyst and co-host of Fox NFL Sunday.
I know that all of you know plenty about the great Terry Bradshaw the former NFL quarterback now sports analyst, he had an interesting upbringing, his college, and high school career was remarkable, and don't get me started on his four Super Bowl Championships.
We will take a quick into that, but we will look deeper into his four marriages, daughters, and grandkids.
Terry Bradshaw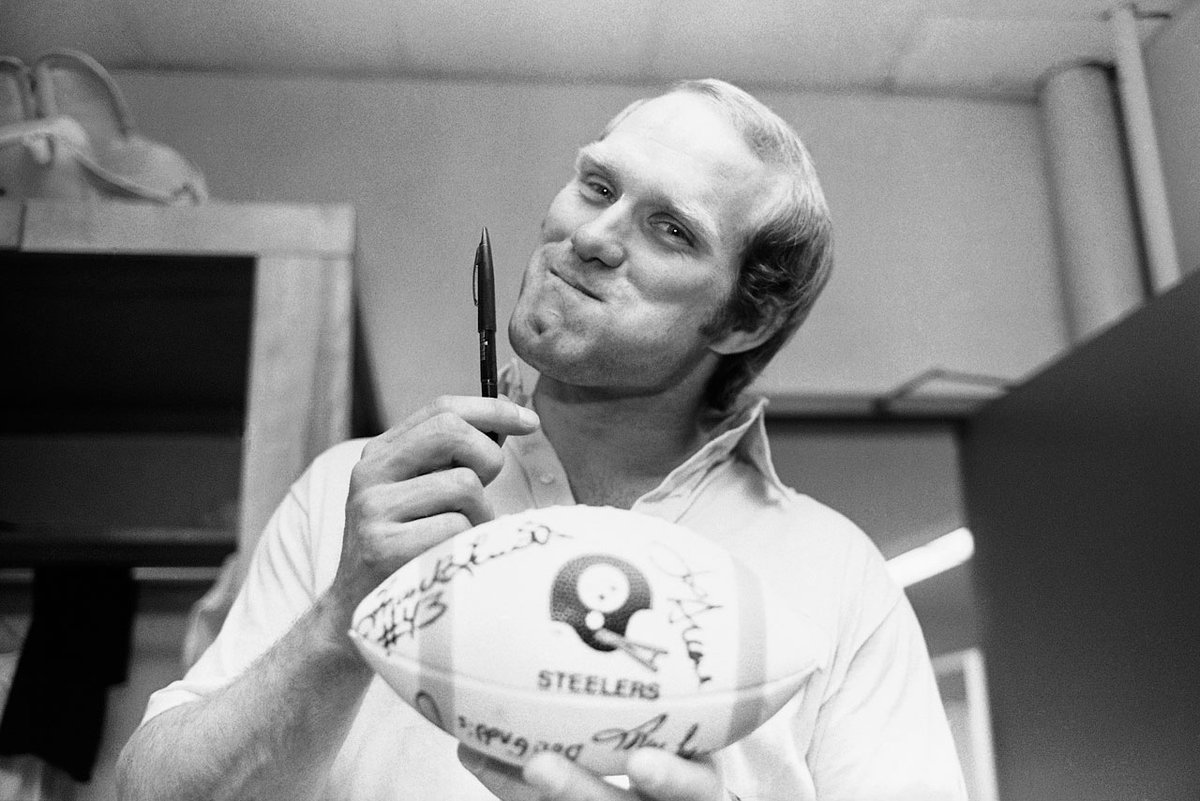 6'3″ Terry Bradshaw was born in Shreveport, Louisiana on September 2, 1948. He is one of three children born to United States Navy veteran, William Marvin Bradshaw and his wife Novis Bradshaw (nee. Gay).
After Terry's dad retired from the Navy he served as vice president of manufacturing of the Shreveport's-based company Riley Beaird Company. Terry has two brothers; Gary and Greg.
High School & College
Terri attended Woodlawn High School, where not only he played football but competed in the javelin throw.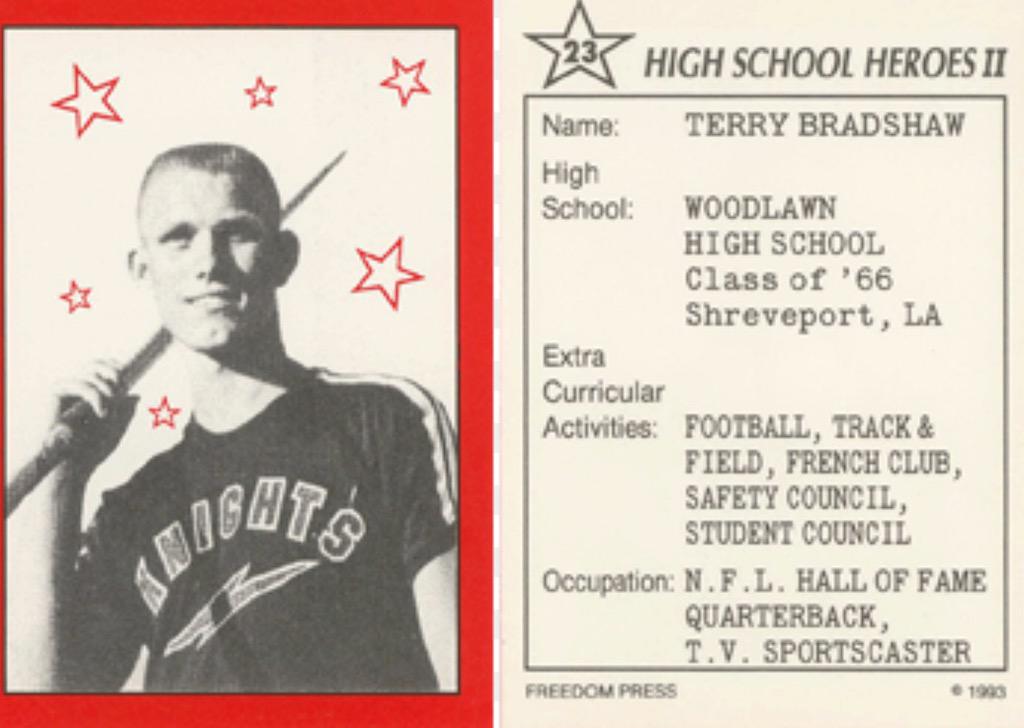 Bradshaw helped his team to the AAA State Championship, sadly they lost it to the Sulphur Golden Tornados; he appeared on Sports Illustrated's Faces In The Crowd, due to his javelin throwing record (national record of 245 feet).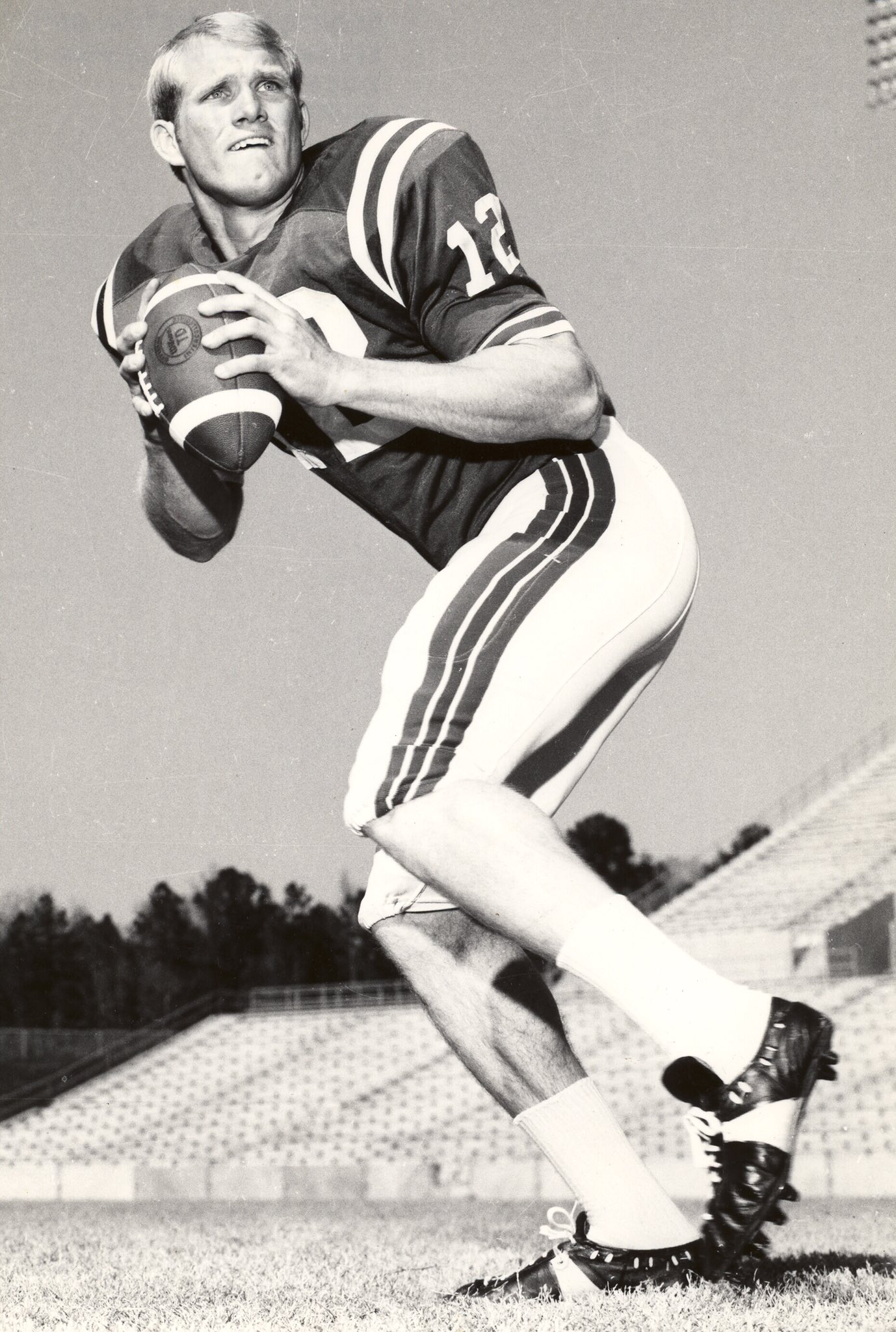 After high school, Terry attended Louisiana Tech University where he passed al of Louisiana Tech passing records, won the Rice Bowl, received the Golden Plate Award of the American Academy of Achievement in 1970, inducted into the inaugural class of the Louisiana Tech sports hall of fame in 1984 and Louisiana's sports hall of fame in 1988.
Pittsburgh Steelers
The Pittsburgh Steelers selected him first overall during the 1970 NFL draft. His first seasons in the NFL were rough on him.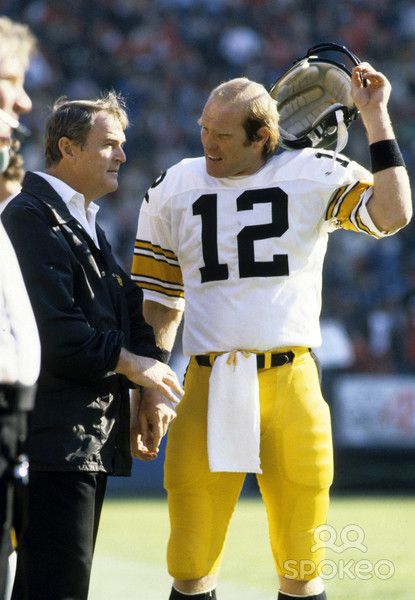 "My rookie year was a disaster," Bradshaw agrees. "I was totally unprepared for pro football. Had no schooling on reading defenses. Never studied the game films the way a quarterback should. I was an outsider who didn't mingle well. The other players looked on me as a Bible-toting Li'l Abner."
Slowly but surely he got into victory lane and the results were outstanding.
"I was more relaxed," Bradshaw reflects. "I decided to just have fun, just go out and play football without putting all of those pressures on myself."
Terry had what it took to be a champion, despite what fans thought of him in the beginning,  Steelers coach Chuck Noll never had doubts in the talent of the 6'3, 210-pound quarterback with golden hair.
"Terry was always the guy with the talent," Noll said. "There never was a question about that."

"When I got the confidence from that man (Noll) was when I became a pro quarterback," Bradshaw said. "Prior to that, I wasn't making any progress. I knew that when I made mistakes, I was going to be benched. But when he said 'go make your mistakes, we're going to win with you,' that's when I became a quarterback."
Bradshaw and the Steelers went on winning four Super Bowl Championships, 1975, 1976, 1978, and 1979. Terry was NFL Most Valuable Player and Super Bowl MVP in 1978 and 1979, Pro Bowl in 1975, 1978, 1979, First-team All-Pro in 1978, Second-team All-Pro in 1979, NFL passing touchdowns leader in 1978 and 1979.
After undergoing elbow surgery and experiencing issues with the same elbow, Terry Bradshaw retired on July 24, 1984.
Broadcasting
The same year he retired, Terry Bradshaw found a spot first as a guest commentator for CBS Sports and subsequently an NFL analyst along with Verne Lundquist.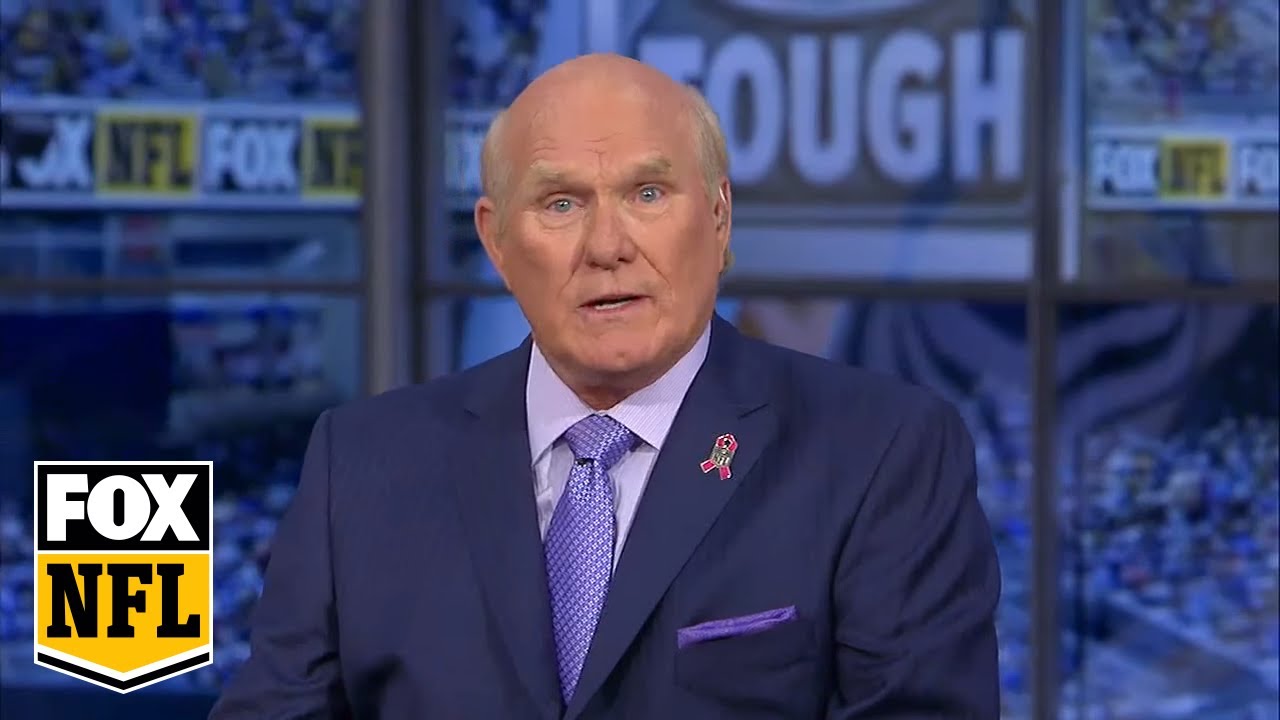 In 1990, became a television studio analyst for The NFL Today, the show he showed for three years along with Greg Gumbel.
In 1994, joined Fox NFL Sunday where he hosted The Terry Awards and Ten Yards with TB. Has hosted Fox Kids' Digi-Bowl specials in 2001 and 2002.
In 2001, did the coverage of the Daytona 500 for NASCAR on FOX, waved the green flag, the night before the race Terry took a ride with Dale Earnhardt, who sadly died instantly in a crash during the last lap of the race at Daytona Speedway.
According to Country Living, Terry Bradshaw's net worth is estimated at $25 million.
Terry Bradshaw's Wives & Children
Terry Bradshaw's First Wife Melissa Babish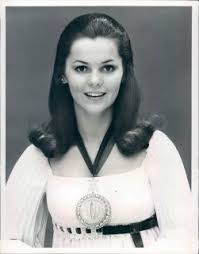 He married his first wife Melissa Babish on February 11, 1972; their marriage didn't produce any children and ended four years later.
Cuddy Hill, PA native, Melissa Babish, a former beauty queen was Miss Teenage America 1969, attended South Fayette Junior-Senior High School and the University of Pittsburgh.
Melissa Babish, now Melissa Ramenofsky was born on November 6, 1952, to Joseph R. Babish and Frances Babish.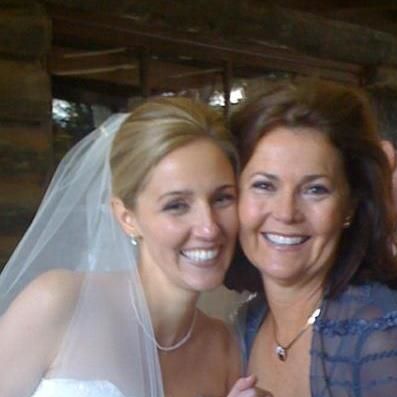 She has two siblings, sister Beverly Van Loon and brother Robert.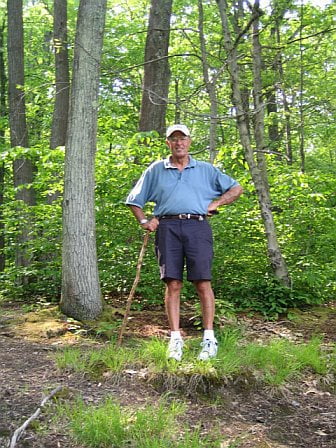 After her divorce from Terry in 1974, Melissa subsequently married Max Ramenofsky, 81, father of her children Alexis (b. 1980), Jamie (b. 1982), and Robert (b. 1985). Mr. Ramenofsky has one son, Tim, from a previous marriage.
Terry Bradshaw's Second wife Jojo Starbuck
Former Olympic figure skater Jojo Starbuck was born Alicia Jo Starbuck on Valentine's Day in 1951 in Birmingham, Alabama.
She grew up in Downey, California, and attended Cerritos High School, where she met Kenneth Shelley who eventually became her skating partner in 1959, under the coaching of John Nicks.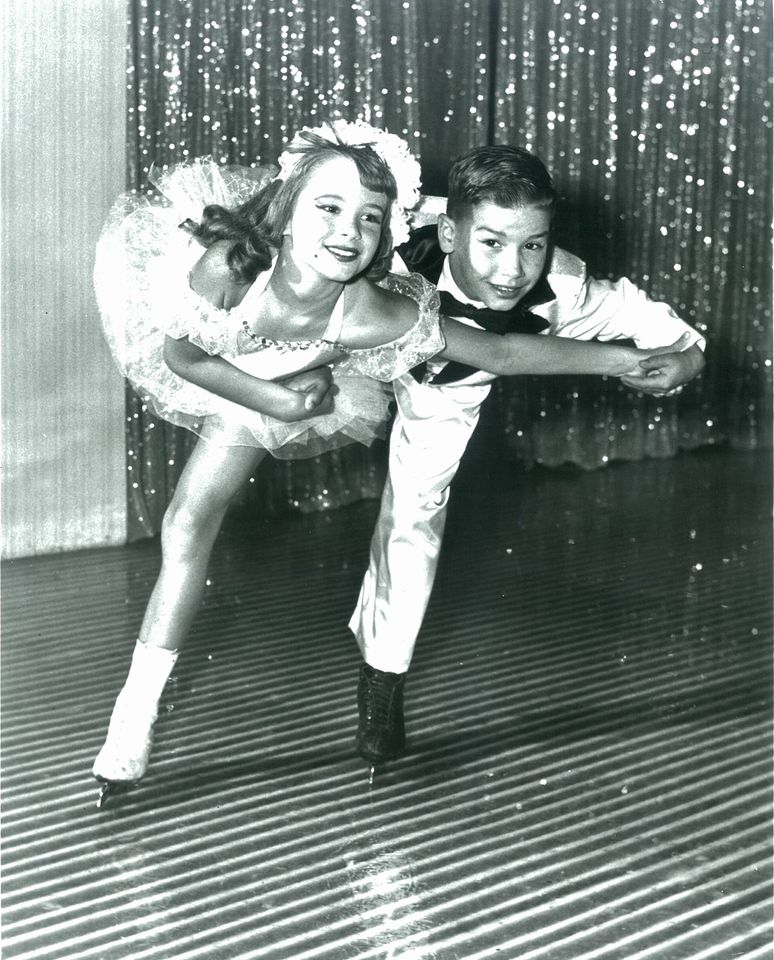 Together they went winning multiple titles as a couple as well as in the singles competitions; Jojo won five gold medals, 2 silver, and three bronze medals in the Winter Olympics, North America Championships, u.S. Championships and the World Championships, between 1967 and 1972.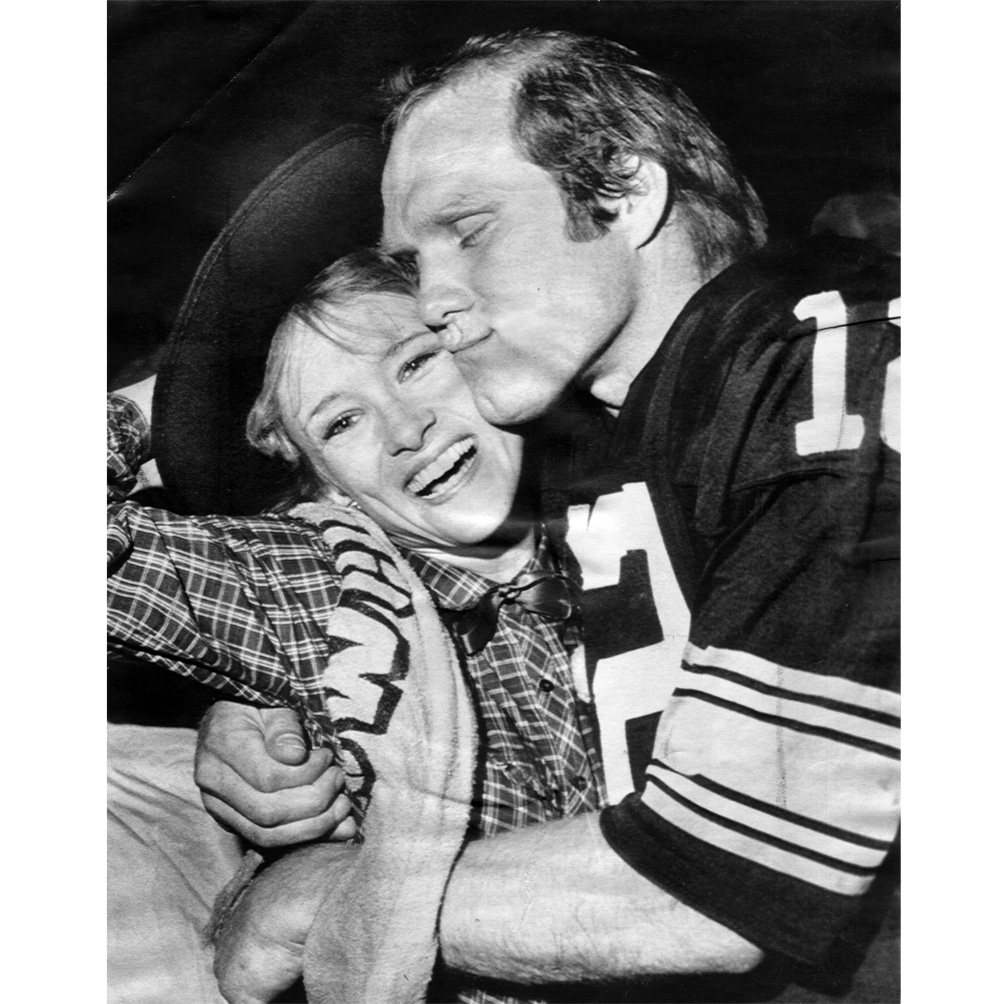 On June 6, 1976, he married former Olympic figure skater Jojo Starbuck. They didn't have any children and eventually divorced in 1983.
In 1993, Jojo and her second husband Jeffrey J. Gertler tied the knot.
She appeared in John Curry's 1980 Ice dancing Broadway on Showtime, The Snow Queen: A Skating Ballet in 1982, New York Stories in 1989, and portrayed an interviewer in Paul Michael Glaser's 1992 film The Cutting Edge.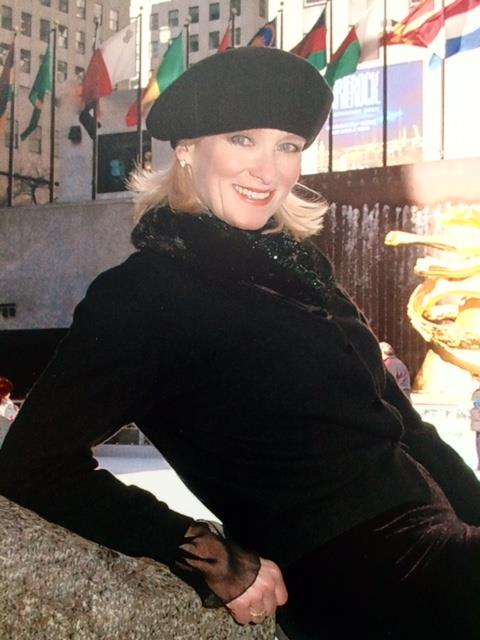 After she stopped competing Jojo Starbuck found a position as a coach and choreographer in the Rink at Rockefeller Plaza.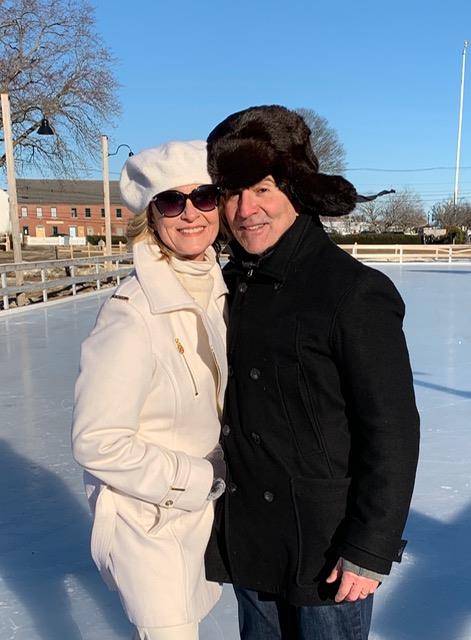 Jojo Starbuck and her husband live in Madison, New Jersey.
Terry Bradshaw's Third Wife Charlotte Hopkins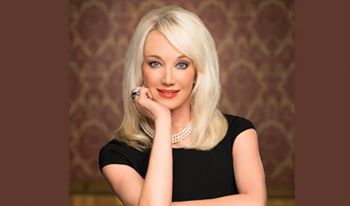 Three years after his divorce from Jojo, Terry and his third wife Charlotte Hopkins tied the knot on February 15, 1986. Mrs. Hopkins is the proud momma of Terry's two stunning daughters  Rachel and Erin Bradshaw.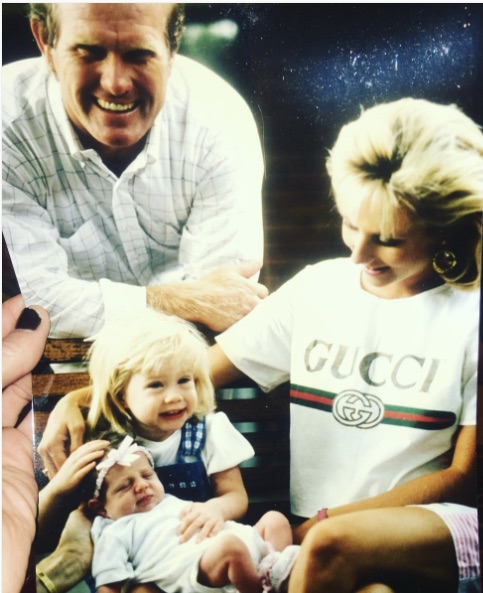 Charlotte also known as Charla Hopkins Bradshaw graduated from Denton High School, she is a Managing Attorney & Shareholder at KoonsFuller, PC.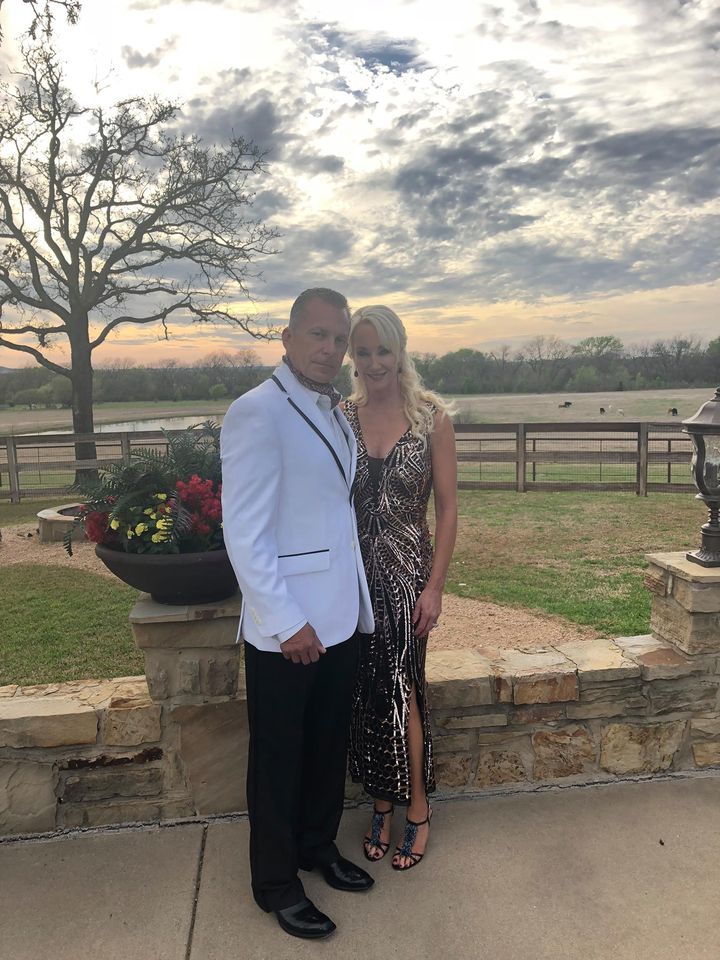 Charla studied Law at Southern Methodist University and studied Suma laude at Texas Woman's University.
Furthermore, Terry and Charlotte divorced in 1999. She is now married to Rick Hagen.
Terry Bradshaw Daughters
As noted Terry Bradshaw has two daughters Rachel born on May 1, 1987, and Erin born on June 27, 1989.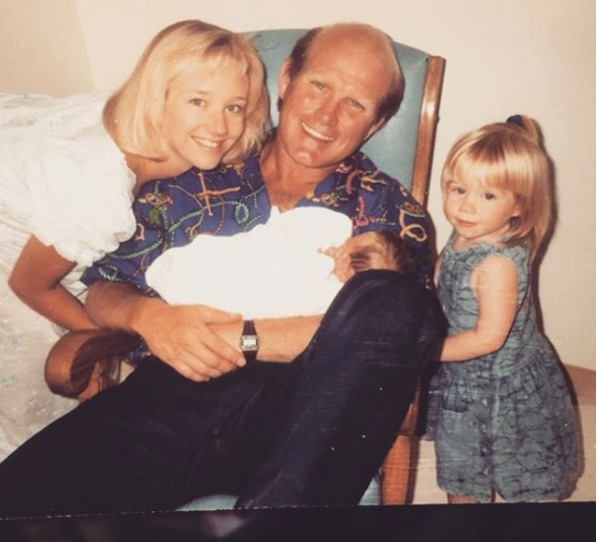 Erin Bradshaw a University of North Texas graduate and now shows quarter horses and champion paint. She is now married to Scott Weiss.
Rachel was a graduate of Belmont University in Nashville, Tennessee. There she got found her passion for country music, she also appeared in the 2007 t.v show Nashville. Rachel married Rob Bironas on June 28, 2014.
Rechel's husband, Rob was a kicker with the Tennessee Titans, he was killed in a car crash on September 20, 2014.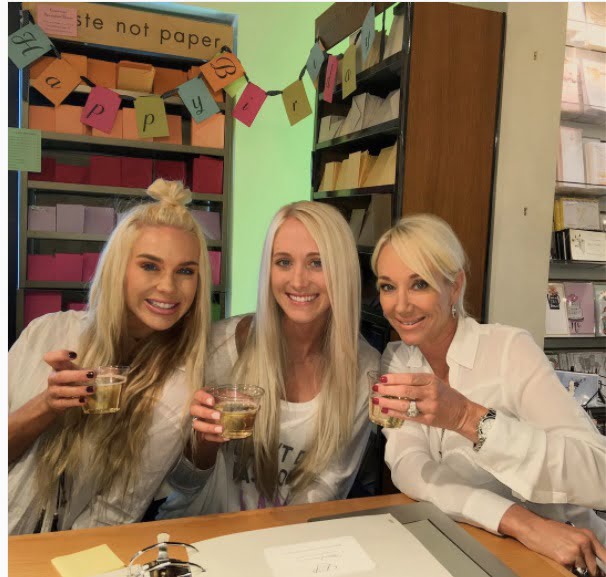 Both Erin and Rachel appeared alongside their famous father on the E! reality the Bradshaw Bunch.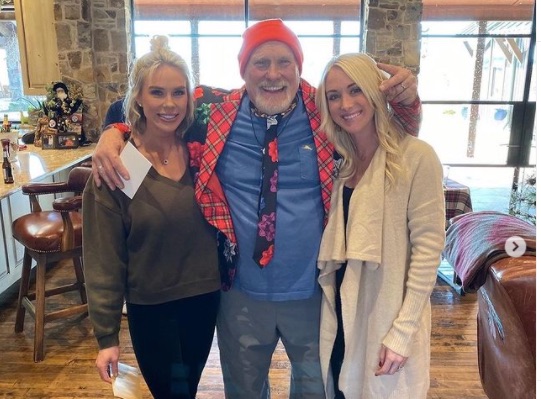 You can find out more about Terry Bradshaw's daughter Rachel here and about Erin here.
Definitely three divorces must take a toll on any person, and Terry was not the exception. Following his third divorce, he experienced anxiety attacks in addition to frequent crying, sleeplessness, and weight loss and was eventually diagnosed with Clinical Depression.  He had been taking Paxil regularly, ever since.
Terry Bradshaw fourth wife  Tammy Bradshaw
For Terry finding, Tammy was like a gift from God. She is beautiful, funny, and completes him.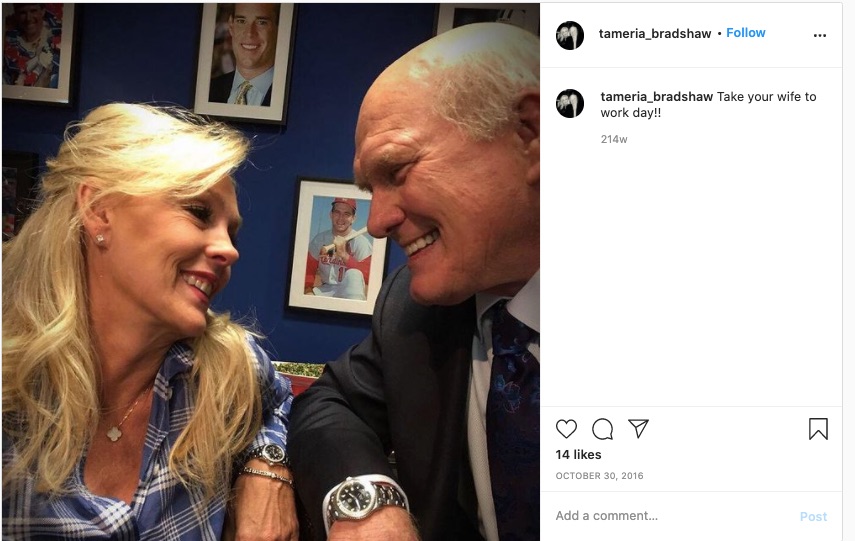 Terry found love and the support he longed for in Tameria, aka Tammy Bradshaw, they dated for 15 years before they finally tied the knot on July 8, 2014.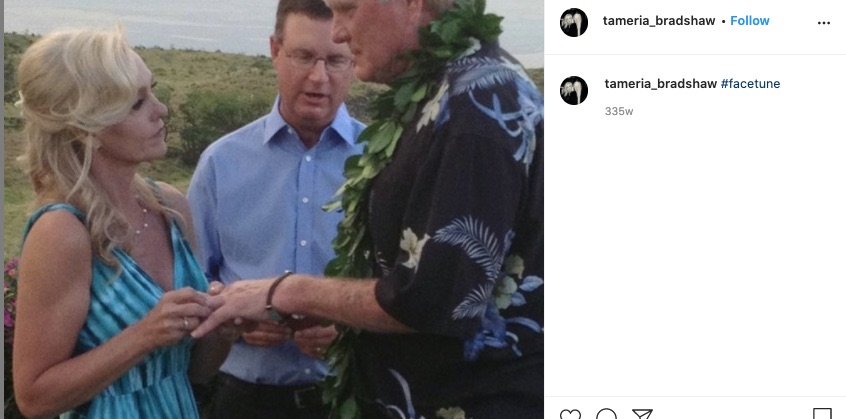 Tammy Bradshaw, formerly known as Tameria Alice Hillhouse later Tammy Luttrull was born October 5, 1961, she is the daughter of Peggy Hillhouse of Tulsa, Oklahoma. Before marrying Terry, Tammy married David Luttrull in 1983, they divorced in 1998.
From her first marriage, Tammy Bradshaw is the proud momma of her daughter Lacey, who like Terry's daughters Rachel and Erin also appeared on the Bradshaw Bunch. Lacey is married to a professional chef and has two kiddos, daughter Zurie and son Jeb.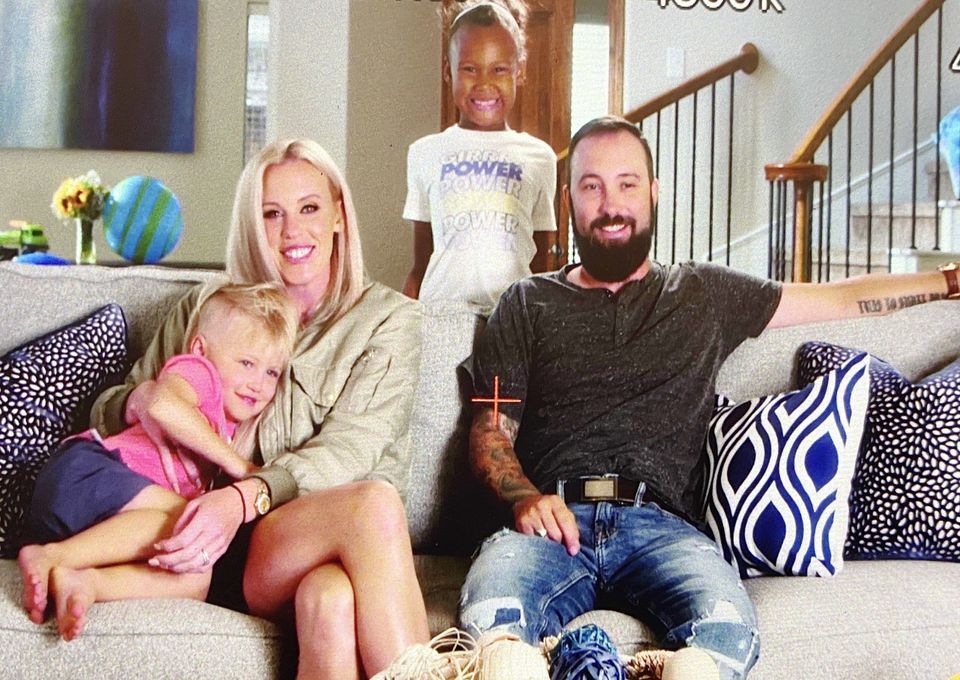 Lacey may not be Terry's biological daughter but they love each other like father and daughter.
You can also read more about Lacey Hester Luttrull here.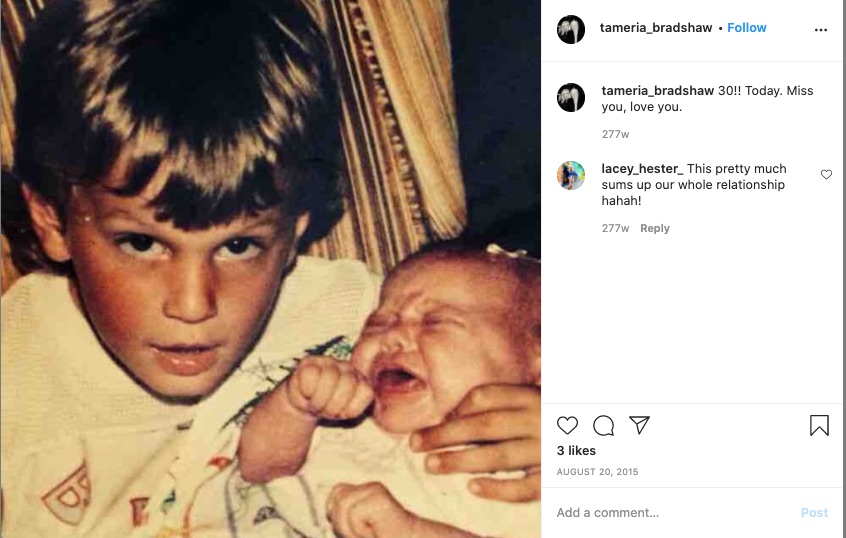 In addition to Lacey, Tammy and her first husband David Luttrull had one son, David Cody Luttrull, born on August 20, 1985, in Tulsa, Oklahoma. Tammy Bradshaw's son Cody was 24, when he died on July 6m, 2009, in Dallas, Texas.
Tammy, Rachel, Erin, and Lacey joined Terry on Celebrity Family Feud in September 2019.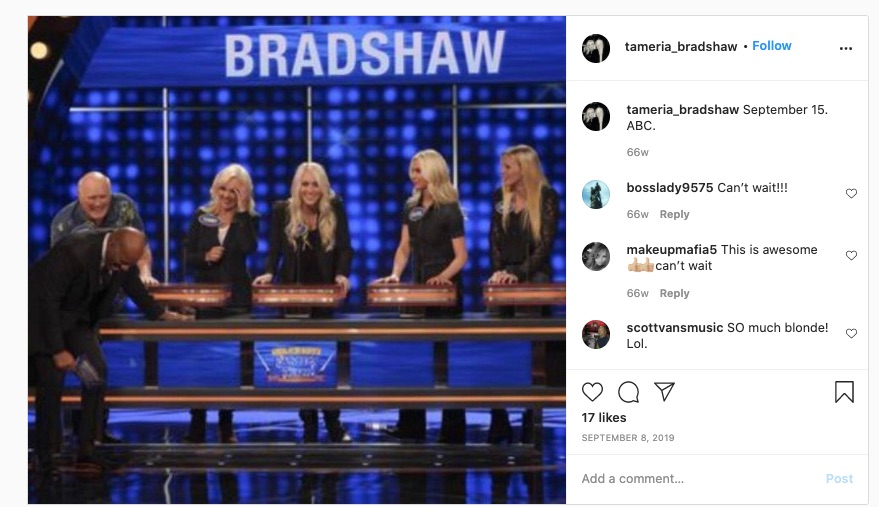 E! Entertainment television renewed their reality The Bradshaw Bunch for a second season.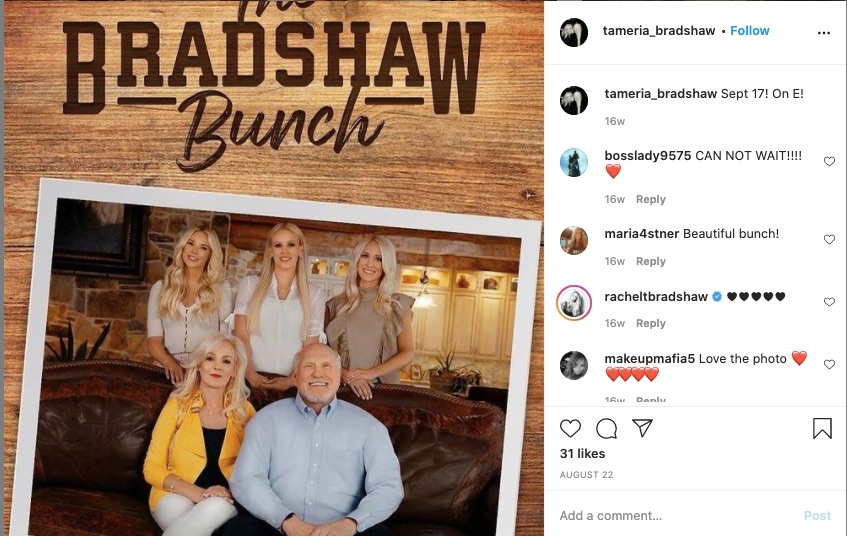 Find Terry Bradshaw's wife Tammy Bradshaw on Instagram here.