Thamara Cezar
Thamara Cezar is the girlfriend of judoka star, Rafaela Silva. Silva is currently grabbing major headlines at the Rio Olympics. She became the first gold medal at the Rio games.
Brazilian Rafaela Silva became Olympic Champion in Rio in 2016 and was 2013 World Champion, also in Rio. In 2011 she won World silver. She won gold at the Grand Prix in Tbilisi in 2016. Silva won the Junior world title in 2008.
Born April 24, 1992 in the Rio favelas, she proudly represents the Brazilian Sports dream. She helps with Flavio Canto's project to help the underprivileged.
No doubt about it, Thamara Cezar is the number one fan of Rafaela Silva. The couple whose been dating for a while now, shares a ton of images together on social media. From romantic outings to hanging out with the family, the two seem to be very into each other.
Thamara's girlfriend grew up in Rio's 'City of God' community. According to online info, Silva used to play football in the neighborhood streets and was introduced to judo at age seven.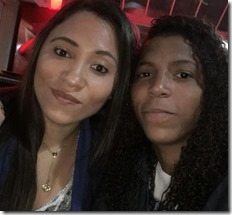 But making it to Rio, hasn't been exactly easy. The Brazilian judoka was disqualified in the early rounds at London 2012. The referees decided that Silva, who had actually won the match, applied a blow that is no longer allowed under the new rules of judo. At the time, she received loads of messages of support but one particular internet troll tweeted in Portuguese: "the place of a monkey is in a cage (lugar de macaca é na jaula)."
The hard work sure paid off for Silva who dominated over Sumiya Dorjsuren of Mongolia in the 57kg final at the Rio games. The Rio de Janeiro native won the host nation's first gold medal of the Rio 2016 Games on August 8th.
Silva's parents, Luiz Carlos and wife Zenilda, attended the semi-final and the final and witnessed their daughter's triumph.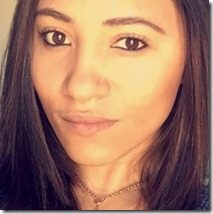 Not much is known about Thamara's relationships with Silva or how the came to be, but we'll share what we do know.
According to social media info, Thamara Cezar is from Rio de Janeiro, Brazil where she currently resides. She attended Instituto de Aplicação Fernando Rodrigues da Silveira CAp-UERJ. She has a sister named, Thaina Cezar.
Thamara Cezar is currently listed as "in a relationship" on Facebook. The social media page also says she works at Clube de Regatas do Flamengo –which happens to be a a Brazilian sports club based in Rio de Janeiro, commonly known as Flamengo.
You can check her out on Instagram here.