Brooke Niles
Brooke Niles is the lovely wife of professional beach volleyball player, Nick Lucena. Her hubby is currently making his Olympic debut at the 2016 Rio Olympic Games alongside two-time Olympian Phil Dalhausser.
Her man made his professional beach volleyball debut on the Beach Volleyball America tour in 2001 with Jason Aucoin, according to BVBinfo. In 2003, he made his first appearance on the AVP tour alongside Phil Dalhausser, his long time partner.
Nick Lucena graduated from Florida State University with a degree in sports management.
But enough about Lucena, you are here to learn more about the gorgeous 35-year-old Brooke Niles Lucena. Get to know her better below on her top 5 facts.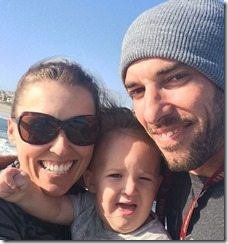 1. Brooke Niles is a former professional beach volleyball player.
2. She currently serves as head coach of the beach volleyball program at FSU.
3. She and her husband are the proud parents of a two-year-old son, named Gunnar.
4. She earned a law and society degree from UC Santa Barbara in 2003.
5. Her pro career saw her win numerous pro tournaments along with being named the AVP Beach Defensive Player of the Year in 2009.
You can find her on Instagram here.