This pretty lady is Sofia Herrera; she is the lovely girlfriend of Uruguayan soccer player Diego Godin. Her beau is first and foremost one talented athlete; Diego is a center back for Spanish Club Atletico Madrid and the Uruguay National Team.
Born and raised in Rosario, Uruguay, Diego started his professional career with Cerro in 2003; three years later he joined National and subsequently signed with Villareal. Finally in 2010, agreed to a five-year contract with Atletico Madrid.
Godin initially joined the National Team at the age of 19; at the time it was for a friendly match against Mexico. No doubt you already knew that therefore check out what we know about his pretty gal.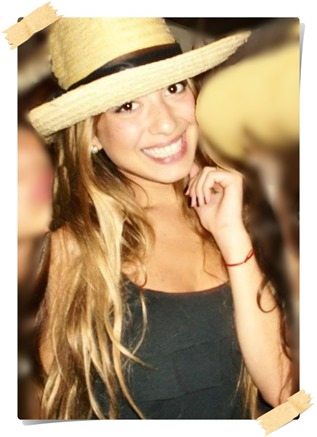 As you can see Sofia Herrera is one of the pretty wags of the Uruguayan team; she regularly wears Diego's #3 jersey. We first saw her when she posted a photo on Twitter; during the 2014 World Cup in Brazil alongside Lugano's wife Karina Roncio and Luis Suarez' wife Sofia Baldi.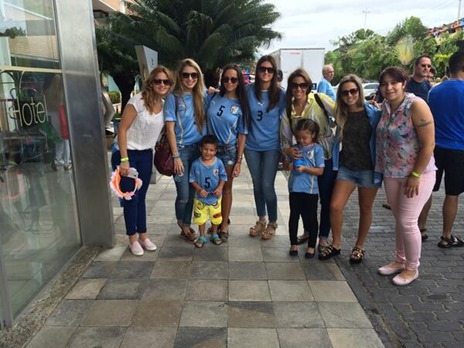 According to media Sofia, 24,  started dating the soccer player in 2013. This pretty blonde from Montevideo, Uruguay, graduated in 2010 from the Scuola Italiana di Montevideo.
Her brother Claudio, played for the Montevideo based team River Plate. Sofia's family emigrated to Uruguay from Cagliari, Italy.
Furthermore, Diego and Sofia are nowadays the proud parents of their beautiful daughter Mia, born in April 2016.  In addition, to check out Sofia's pics below, you can follow her on Twitter here.
Finally, don't miss these related stories:
Jocelyn Burgardt Edinson Cavani's Girlfriend