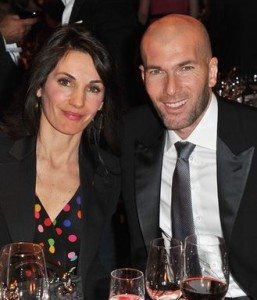 A dancer and model before she was known as the wife of one of the greatest footballers in history! She is gorgeous Veronique Fernandez Lentisco happily married to retired soccer player Zinedine Zidane.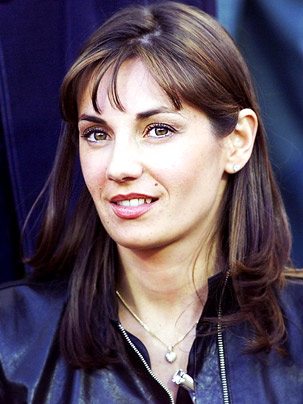 Veronique's hubby has been a stand out for the French national team in addition to club teams like Real Madrid and Bordeaux but he is probably famous also for his head that may have cost the French the 2006 World Cup! But that's in the past now. The now retired soccer player did something good no doubt besides garnering the adoration of millions of fans, he landed his stunning Spanish lady, Véronique Fernandez-Lentisco, who became his wife in 1994.
Veronique and Zinedine have been together through thick and thin for more than 20 years counting the time when they were only dating. She met her husband, while he was playing for Cannes in the 1988-89 season. And let me tell you this was true love since the Zinedines' second season with Cannes was not as promising, however a young Veronique was just smitten by the rising star.
She is of Spanish origin and the couple tied the knot way back in May 28, 1994. Veronique and the Zizou have four sons together; they welcomed first son Enzo Alan Zidane Fernandez born March 24, 1995, Luca Zinedine Zidane Fernandez born May 13, 1998; Theo Fernandez Born May 18 2002 and last but not least Elyaz Zidane Fernandez born December 26, 2005.
Now she is not only married to a soccer legend but also is mom to the couple's gifted son Enzo 18, who has opted to go by Enzo Fernandez to lose some attention from his father's famous name.
The 40 year old and wife Veronique have recently discovered another way to collaborate with the sport; while the couple visited Veronique's parents he was approached by the owners to invest in Rodez Aveyron FC, from the south west of France to which he expressed:
"I come from the streets, a difficult neighbourhood. I have never forgotten my roots. It's not because you work for the biggest club in the world that you forget everything beforehand. It's thanks to my in-laws that I have discovered this club and family. I love this region and spending time here and I feel at home".
Veronique's parents live in Rodez, Aveyron, France and there is no doubt this wife and mom of four is always sticking up to her man's side!