Meet Victoria Lopez she is the happy beautiful wife of 27 year old boxer Brandon Rios, better known as ¨Bam Bam¨ for the fans!
Vicky and hubby Brandon married in August 2010 Oxnard, CA just weeks before his victory over Anthony Peterson. Among the guests at their wedding there was USBA featherweight champion Miguel ¨Mikey¨ Garcia and former WBO featherweight champion Steven Luevano.
The couple has two children but in total the boxer has four children, two from a previous relationship.
Being so passionate about his career Ríos gave the names Laila and Mia to his two daughters, after boxers Mia St. John and Laila Ali. His sons are named Marco Antonio, after Mexican World Champion Marco Antonio Barrera and Brandon Jr.
When Oxnard boxer Brandon Rios needs help and guidance in the ring, he turns to trainer Robert Garcia who was also his best man.
When Rios needs help with every other aspect of life, he leans on his wife Vicky.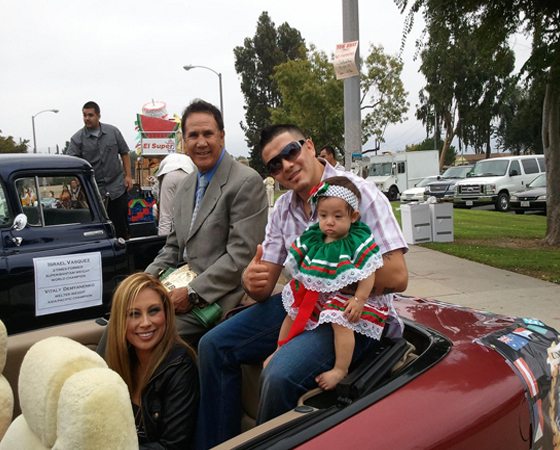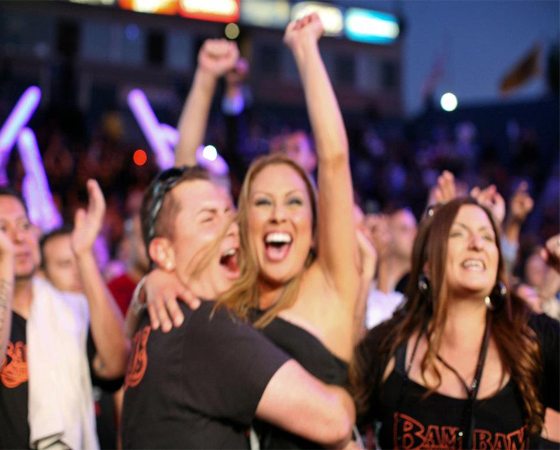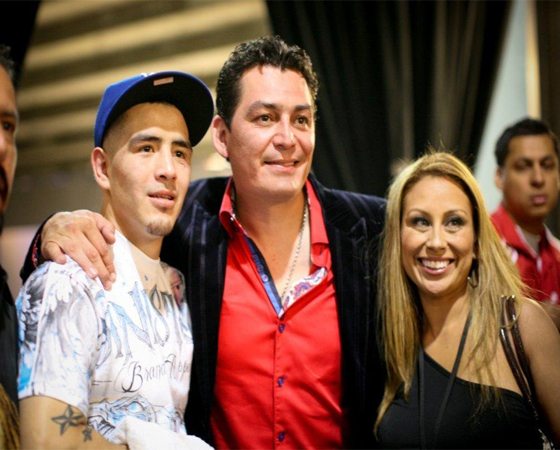 Apparently, the boxer's success has been attached to his wife Victoria; Vicky Rios has provided the stability in her husband's life teaching him how to handle his money, how to act like and adult and ultimately to mature taking responsibility for his actions.
Before they got together the life of Rios was spinning out of control with his own managers ready to dump him but once he met Lopez through trainer Garcia everything changed!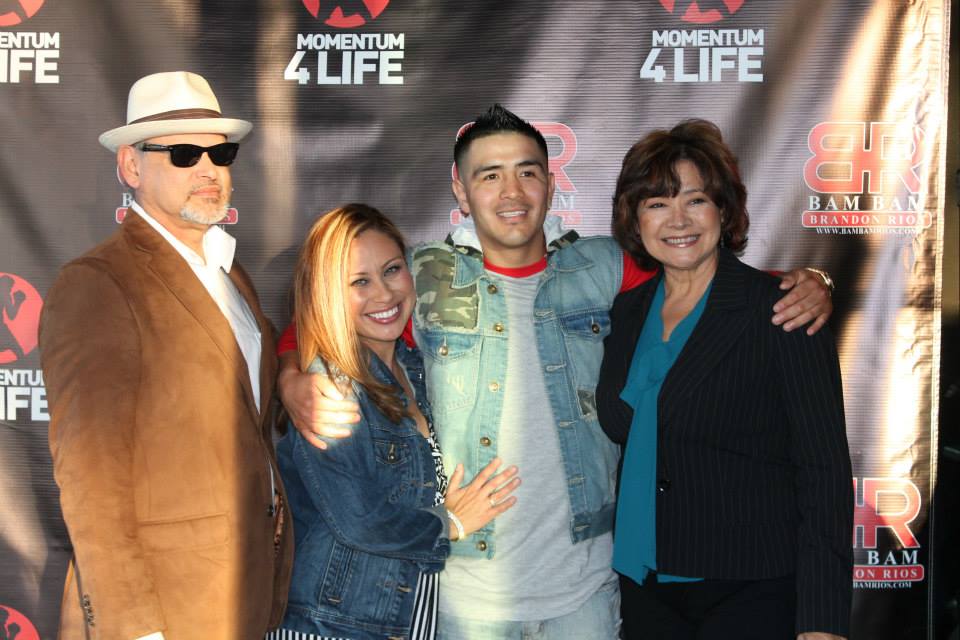 Garcia and Vicky were actually schoolmates and that's how the matchmaking took place. Vicky who is a clinician for the county deals on a daily basis at risk teens and young adults; kind of like her future hubby.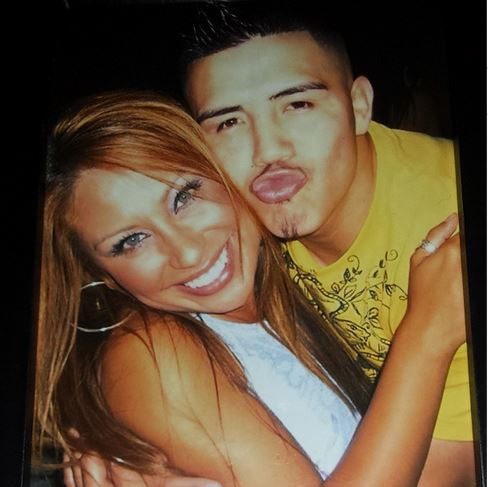 They have a lovely history actually; as they met there weren't any sparks but not because they didn't like each other but because Vicky had no interest in getting involved with a boxer but Rios taken by her knew what he wanted and was persistent on his quest for happiness.
"He was as persistent with me as he is in the ring,"  Vicky said joking once.
The couple dated close to three years so girl Vicky was one hard to get! Rios had to really work hard and by month three he got a peck on the cheek!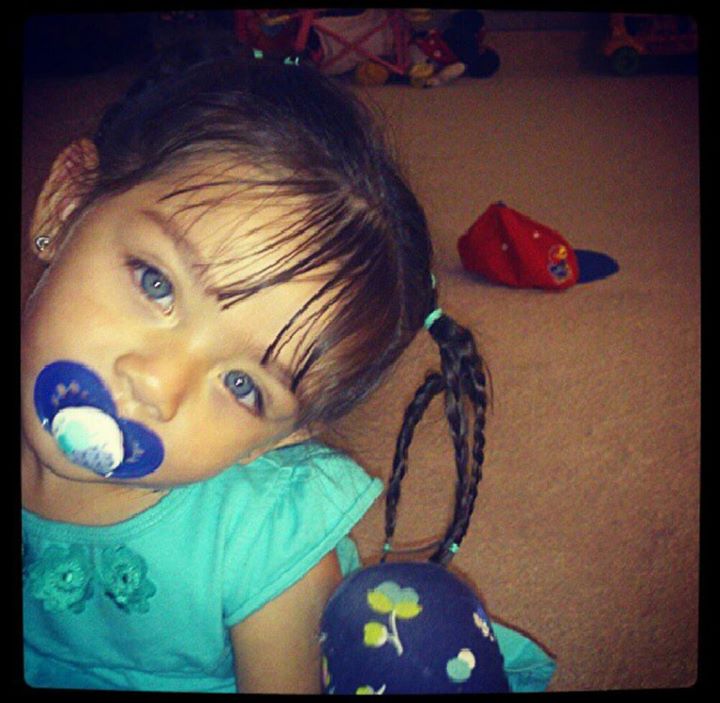 "Vicky has helped me so much I don't know where to begin," Rios said
What a lovely couple! They sure compliment each other! No wonder the boxer gained his world tittle having a strong woman by his side. Vicky has always been a boxing fan but admits is a little different watching someone you love taking the hits.
This lovely working mom and beyond supportive wife has certainly made wonders for her hubby and for sure will see her in her husbands upcoming fight against Filipino Icon Manny Pacquiao on November 24 at the Cotai Arena at the Venetian Macao-Resort-Hotel in Macau, China.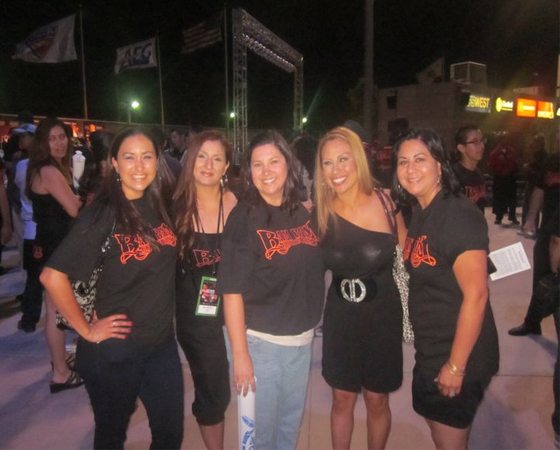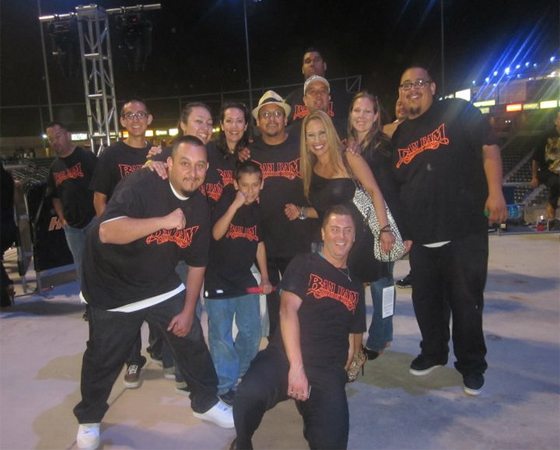 Find Bam Bam Rios' wife Vicky on Facebook here.