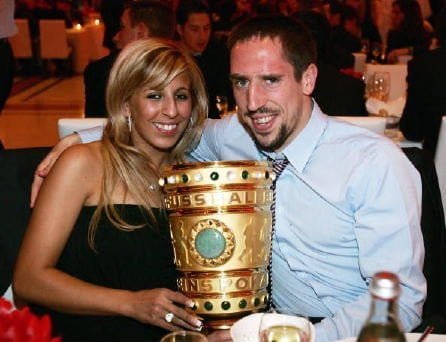 He might not be Bayern"s Player of the Season just yet but has been absolutely critical in a brilliant campaign for Bayern, at least that's what critics are saying; but we are not  here to talk about on how great he is you can just see him in action.
Now we want to focus our attention on the personal side of the French footballer specially talking about his lovely wife. French Wahiba is from Algerian descent, the couple have two daughters and a son.
Wahiba has been his childhood love and a proven good influence in his life. Only when they got married he converted to Islam taking the name of Bilal Yusuf Mohammed. They make a great couple but they were close to not being one anymore when in her husband made the headlines being involved in an underage prostitute scandal that rocked his family, the French national team and fans all over in 2010.
But being a smart woman she stood by him as he declared . The girl was identified as Zahia Dehar who was only 17 at the time he flew her for his birthday party.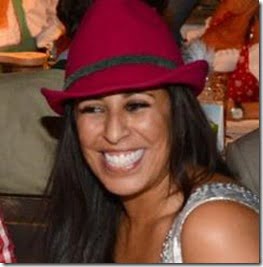 I guess love prevailed in this situation. She really must be one understanding woman showing her support, love and encouragement for her man! Wahiba Belhami is from Paris, she went to the Toronto French School and attended the University of French Polynesia. The couple has 3 children; daughter Hizya born in 2005 is 8 years old, daughter Shaninez in January 2008 is now 5 years old and son Seif born in September 2011 is only 19 months old.
Mom of three and selfless wife is always with a smile on her face every time the camera is around and we've seen her change looks throughout the years but she certainly has rock them all!
For her, family comes first and if an affair and hubby's scars didn't care why should we! She is what French would call a "Femme Fatale"