Who is Marcus Smart's girlfriend, Maisa Hallum? Marcus Smart is the 6'4 Texas native and a point guard currently signed with the Boston Celtics; he previously played for the Maine Red Claws and college basketball at Oklahoma State.
Smart, born March 6, 1994, attended Edward S. Marcus High School in Flower Mound, Texas –where he began making headlines after leading the school to 2 State 5A championships and also by compiling a record of 115-6 during his three seasons there.
Smart who went on to play college basketball for the University of Oklahoma –also helped lead the USA to gold at the 2013 FIBA World U19 Championship.
During his two years of college basketball, he was named Big 12 Player of the Year and USBWA National Freshman of the Year in 2013.
The 6'4 point guard was then selected 6th overall in the 2014 NBA Draft by the Boston Celtics.
Marcus Smart College
On September 10, 2011, it was announced Marcus Smart along with high school teammate Phil Forte had committed to Oklahoma State playing for coach Travis Ford.
"Me and Phil, we're going to Oklahoma State," Smart said. "We had a feeling, me and Phil, that we wanted to play together. Then bam, this was the right place for us."
"I felt [Oklahoma State] fit me very well and I think Phil thought that it was a proven fact that a player of his caliber and his size was guaranteed to play here in a big-time environment," Smart said. "Keiton Page was the example. Phil thought if [Page] could do it, he could, too."
"We were very timid about people using Phil to get to me or the other way around," Smart said. "We just felt Oklahoma State was recruiting us individually, not as a package deal. It was Phil first, and then it was Marcus first; it wasn't Marcus and Phil together."
Marcus Smart chose Oklahoma State over offers from Marquette, Texas, North Carolina, Texas, Texas Tech, Kansas State, Oklahoma and Baylor.
Freshman Year (2012-2013): Averaged 15.4 points, 5.8 rebounds and 4.2 assists in 33 games all starts.
Sophomore Year (2013-14): Averaged 18.0 points, 5.6 rebounds, 4.8 assists in 31 games all starts.
On April 7, 2014, Marcus announced he was not returning to college and declared to the draft.
Marcus Smart Height
Born in Flower Mound, Texas Marcus Smart stands at 6'4 and weighs 100 kg. He was voted the 2012 Texas Mr. Basketball, two-time Gatorade Player of the Year and a finalist for the Gatorade National Player of the Year while in high school.
Height: 6'4 (1.93m).
Weight: 100 kg. (200 lb).
DOB: March 6, 1994.
Hometown: Flower Mound, Texas.
Marcus Smart Celtics
Marcus Smart was selected sixth overall in the first round of the 2014 NBA draft by the Boston Celtics on June 26, 2014.
He signed his rookie-level contract with the Celtics on July 10, 2014.
He made his NBA debut against the Brooklyn Nets on October 29, 2014.
On November 7, 2014, he sprained his left ankle.
Smart was named to the NBA's All-Rookie Second Team on May 18, 2015.
Marcus dislocated two fingers on his right hand on July 16, 2015.
He had a torn ligament in his right thumb early in March 2018.
On July 19, 2019, he agreed to a contract extension with the Celtics.
Smart tested positive for COVID-19 on March 20, 2020.
He was suspended for one game without pay for directing threatening language toward a game official on April 28, 2021.
He re-signed with the Boston Celtics on August 16, 2021.
On April 18, 2022, Marcus was named the 2021–22 NBA Defensive Player of the Year.
Marcus Smart Stats
Marcus Smart Net Worth
As of 202,3 and according to records online Marcus Smart has a net worth estimated at $15 million. In addition to his salary, Smart has endorsements deals with PUMA, Drink LMNT, Hugo Boss, Honey Dew, and Chipotle.
Marcus Smart Contract & Salary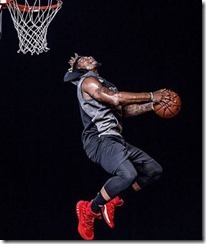 Marcus Smart signed a four-year, $77 million contract extension with the Celtics on August 16, 2021. The deal included a $50,000,000 guarantee and an annual salary of $$19,121,999 million.
July 10, 2014, signed a four-year, $14,831,260 contract with the Celtics.
July 19, 2019, signed a four-year, $52 million contract extension with Boston.
Marcus Smart Wife
Marcus Smart is not married, he doesn't have a wife and has no children either, at least not yet.
Marcus Smart Girlfriend
It appears Marcus Smart's girlfriend is Maisa Hallum, to whom he also asked to marry him with the help of actor Will Smith.
The other special lady for the moment might only be his lovely mother Camellia Smart, pictured below. His father, Billy Frank is also in the picture.
Maisa Hallum
Marcus has been dating pretty Maisa Hallum for a while. Maisa Hallum is the founder and creative director a founder of Sousa Swim, which she created with her sister, Naseme Hallum, who is also the brand Marketing Manager for the Chapman Automotive Group.
Marcus Smart Family
Marcus Smart's beautiful family consists of his parents Camellia Smart and Billy Frank Smart and his three older brothers, Jeff Westbrook, Michael Smart .and Todd Westbrook who passed away on January 9, 2004, at the age of 33, after an 18-year battle with Leukemia.
Todd Westbrook who played basketball at Lancaster from 1986 to 1988, wore the #3 on his jersey, which was retired on December 2nd, 2011.
Marcus Smart Father
Marcus Smart's father Billy Frank Smart was born on January 24, 1946, Camellia Smart's husband from 1975 until her death in 2014, lives in Lewisville, Texas. Mr. Smart is Marcus and his brother Michael's biological father.
Marcus Smart Mother
Camellia Smart
Marcus Smart's lucky stars changed drastically during his teenage years. According to his own words, you wouldn't believe the NBA star used to throw rocks at people and could have ended up dead or in jail.
Before becoming one of the nation's most respected college basketball players, he suffered the loss of an older brother who died of cancer. Growing up in a neighborhood in the south of Dallas he called a war zone amid duplexes –didn't help either. He once recounted how he was followed and shot by a member of the Bloods street gang and managed to escape the nearly deadly encounter.
He said about the troubling younger years:
"Thank God I had both parents and older brothers. My mom and brothers are my heroes … If I didn't change what I was doing, I would be dead or in jail."
Marcus Smart's mom Camelia Jo Smart was born on December 6, 1954; in the mid-90s' Camellia said kidney stones ate her liver, and had dialysis three times a week, in April 2018, she was diagnosed with bone marrow cancer.
"She's a fighter … we're trying to see what can work right now … She told me she'd rather I was here than back there, doing what I love to do, because she loves to watch me play, because that would put a smile on her face, if I got back healthy and back on the court … I love playing basketball … a lot of my friends and family were telling me that basketball is my eye of the storm, where I'm the most calm, where I can think and release all that pressure. But it is hard to leave her, knowing the situation. But my family members are all there, and she has everyone around her"
Sadly on September 16, 2018, Camellia Smart passed away, she was 64.
"I don't want to be that person they look at and say, 'He's an A-hole, he's mean,'" Marcus says. "I want them to look at Marcus Smart and say he's the nicest guy I have ever met. I want to hear good things. I don't want to hear any negative things about me. It makes me look bad. It makes me feel bad. It makes my family look bad. I'm a reflection of my mom, my brothers and everyone in my family. How I carry myself is a reflection of how they raised me. I've learned that."
Find Marcus Smart on Instagram here.
Related Story: Grant Williams Mother Teresa Johnson