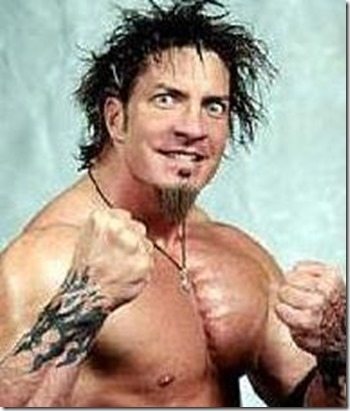 Being the WWE and MMA fans that we are, we are saddened to hear about the death of former mixed martial arts fighter and professional wrestler, Sean Christopher Haire. Reports say the 43-year-old died Monday at his home in Spartanburg, South Carolina.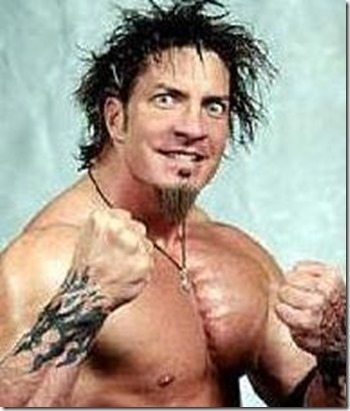 Sean who wasn't very much into social media sites had long-abandoned professional wrestling personas (including Sean O'Haire and the never-quite-finalized Devil's Advocate) and turned into something no one saw coming.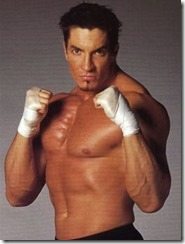 Born Sean Haire it was reported in 2012 he made a career of jumping from one tough-guy profession to the next. He tried his hand at something new and entirely different than his aggressive profession: hair styling.
Sean Haire is a former professional wrestler/mixed martial arts (MMA) fighter who has also been a 17-time Toughman competition winner, boxer, personal trainer, strip club bouncer, bodyguard, trainer of other bodyguards, and three-time WCW World Tag Team Wrestling Champion. He still looked the part: At 41, he's 6′5″, 280 pounds, and with the fire-and-spiderweb tattoos, let's just say it was hard to miss him.
During a 2012 interview he talked about his partially reconstructed and reinforced titanium jaw and orbital socket, the National Kodak Medallion of Excellence award he won for photography in high school, the time he fought a K-1 kickboxing champion and didn't know it (he lost), his boxing stint in New Jersey, several stories involving "Rowdy" Roddy Piper, two marriages, two divorces, an almost-detour into professional mountain biking, his girlfriend of four years, a Savannah anesthesiologist he calls a "calming influence."
Sean is better remembered by his stage name, Sean O'Haire. He spent six years competing in World Wrestling Entertainment, World Championship Wrestling and the independent circuit.
A graduate of the WCW Power Plant, Haire won tag team gold multiple times as a member of the Natural Born Thrillers faction. He then went on a three-year stint in the WWE after the promotion bought out WCWin 2001.
Sean had a son named Theodore and owned his own barbershop in Hilton Head, South Carolina. He was not married at the time of his death and so far there is no word on a current girlfriend. He did have his fare share of arrests and legal issues including a 2009 arrest in Georgia for allegedly choking his girlfriend.
The official cause of death has not been revealed at the time of this post but some sources indicate he might have committed suicide.
According to an obituary posted on Tributes.com, Haire is survived by a sister and three brothers.