Zelina Bexander
Meet pretty Mrs. Zelina Bexander is the ex-girlfriend of Dutch UFC fighter, Alistair Overeem.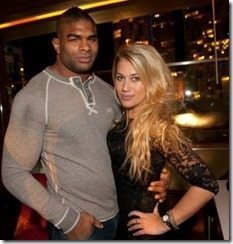 Life has been good to Alistair, especially after meeting Zelina Angela Bexander. The couple has been together for a few years. Zelina Bexander definitely fulfills the hot and pro athlete wife requirement.
It was reported the couple got engaged in 2011.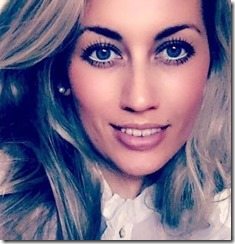 27-year-old Zelina is from Gothenburg, Sweden, but is currently living part-time in the Netherlands and U.S. According to her LinkedIn, Zelina works for AkzoNobel.
She has an Office Support and Administration position. The company is based in Gothenburg which would be odd if her man is currently living in Miami. Somehow they probably make it work.
Zelina Bexander Studied at University of Gothenburg.
From pictures of Alistair's Instagram, we found out Overeem is the happy father of an adorable baby girl named, Yazz-Ley. He also has a daughter named Storm, from a previous relationship. At first, we thought Zelina was Yazz's mom, but we were wrong.
The couple does not have many pictures together. Zelina and Alistair split up, he is now dating this beauty.
You can check her out on Facebook here.