Demi-Leigh Nel-Peters
Demi-Leigh Nel-Peters is the new gal in the life of former NFL player, Tim Tebow –who is currently a player with the NY Mets.
Demi's beau has been performing in the Mets' farm system —he made the AA All-Star game and actually has a shot at making it to their major league roster. The 30-year-old former quarterback won the Heisman Trophy while playing for the University of Florida.
During his NFL career he played with the Broncos, New York Jets, Patriots and Eagles. He switched to baseball in 2016.
Tebow was previously linked to another beauty queen, Olivia Culpo back in 2015. But since that was ages ago, its only time for him to get back on the dating game.
Demi-Leigh Nel-Peters is a stunning model hailing from South Africa and who may be best known for being crowned Miss Universe 2017.
Born June 28, 1995; she is the daughter of Bennie Peters and Anne-Mari Steenkamp, her parents are divorced. The Sedgefield, Western Cape native shares in her bio that her biggest motivation comes from her half-sister who has a disability. Her half-sister Franje, was born without a cerebellum.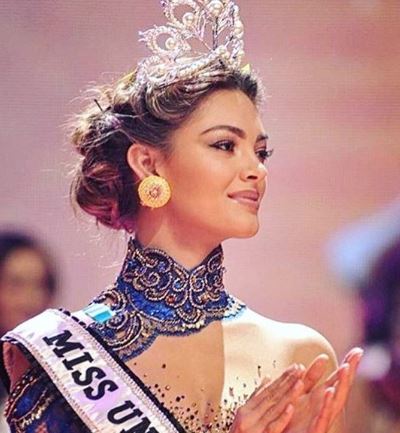 While attending high school, Demi was elected as the Deputy Junior Mayor of the George City Council and is also a college graduate. The 5 ft 7 in beauty queen holds a degree in Business Management at North West University.
Nel-Peters made her home country proud as she becomes the second titleholder from South Africa, and the first since Margaret Gardiner won Miss Universe 1978.
Demi actually began advocating for women to be trained in self-defense after she escaped an attempted carjacking thanks to a self-defense class she took. That's where her 'Unbreakable' campaign with workshops on self-defense came from.
The 23-year-old beauty has been spotted on social media spending quality time not only with Tim but also with his family. This could mean the alleged couple are more than comfortable around each other to share time with family and friends. According to the NY Post, Demi and Tim became a thing after crossing paths at a Super Bowl party.
Check out Demi- Leigh Nel-Peters on Instagram here.