Melanie Rae Shapiro
Melanie Rae Shapiro is the lovely girlfriend of MLB player, Adam Kolarek -a pitcher currently playing for the Los Angeles Dodgers.
Melanie's MLB beau was traded to the Dodgers in 2019, he previously played for the Tampa Bay Rays.
Born Adam John Kolarek on January 14, 1989; the Baltimore, Maryland native followed into his father, Frank's footsteps who, was a catcher in the Athletics organization from 1976-79, reaching the Triple-A level in his last season.
Adam was selected in the 11th round of the 2010 June Draft by the Mets out of the University of Maryland.
Kolarek slowly worked his way up through the minors, appearing in AAA in 2013. In March of 2016, he was assigned to the Tampa Bay Rays and made his major league debut in 2017. Kolarek spent 2018 going back-and-forth between Durham and Tampa Bay.
Off the field, he is happily married to wife, Melanie Rae Shapiro; learn more about her in her top facts below.
1. She's been Mrs. Kolarek for three years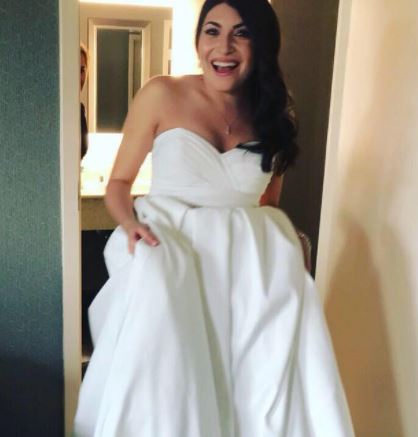 Melanie Rae Shapiro is the daughter of Bernard and Marjorie Shapiro. She has two siblings, Carl and Sydney.
Melanie who now goes by Melanie Rae Kolarek, tied the knot to her hubby on November 11, 2017. The two had been dating since their college days back at the University of Maryland. The couple currently resides in Baltimore.
2. She also attended University of Maryland
Melanie who met Adam while attending the University of Maryland College Park, graduated in 2012 with a Bachelor of Science (BS), Community Health.
3. She has a day job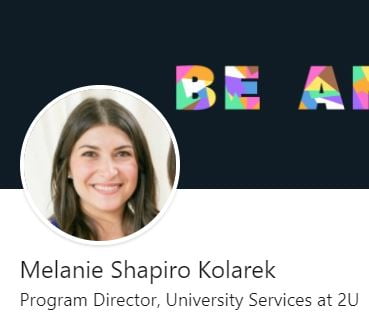 According to her LinkedIn, Melanie Rae Shapiro Program Director, University Services at 2U in the Washington D.C. Metro Area. She has worked at 2U for the past seven years in a number of roles including Placement Specialist, Senior Placement Specialist, Placement Manager and Director Placement. She previously served as a Wellness Intern at Lifework Strategies in 2012.
4. She is a mom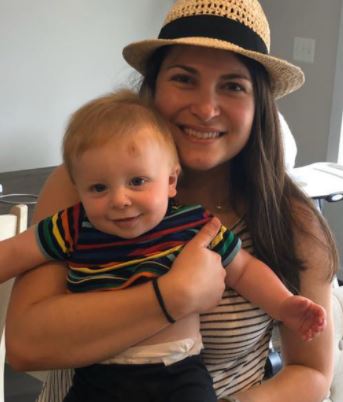 Since their nuptials, the couple has welcomed one child together. Melanie gave birth to a baby boy whom the couple named Hank, in November of 2019.
5. She is quite private
Melanie Rae Shapiro isn't into sharing images of her luxurious and glamourous lifestyle. The MLB wag instead, enjoys a low profile and keeps rather private. Though she is active on social media, her IG account is set to private, is safe to say she has no problem with her hubby getting all the attention while she watches from the sidelines.
Find the lovely Melanie Kolarek on Facebook here.