Adriana Henao
Helio Castroneves outlines many of these days fans have never seen a driver win the Indianapolis 500 for a record-tying fourth time. He can revolutionize that Sunday. So could Dario Franchitti. We all hope to see Adriana Henao on the field to support her BF.
Helio Castroneves and girlfriend, Adriana Henao, welcomed a baby, Mikaella, on December 28th, 2009 and they debuted the little girl in People magazine. The baby, weight 7 pounds, and was born in Atlanta, Georgia.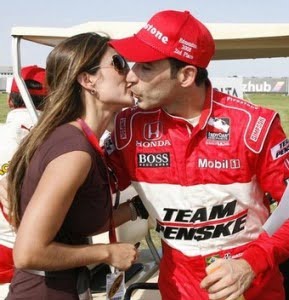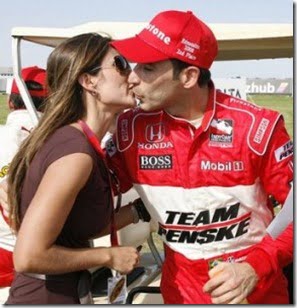 Adriana said about Helio:
Helio is an amazing father.He's been helping a lot, it's not even funny. He's been changing diapers, and does the night shift very often — I try to help him and he's like, 'No no no, don't worry, go back to sleep. He's the whole package.
Helio also talked about how he felt when Mikaella was born saying,
I was melting. … What a feeling. It was difficult to describe. … Women, to go through the whole process, I respect very much now — even more. … It was priceless, an incredible feeling. The best thing so far is when I look at her. The eyes; and she does have the little dimples, which is mine — I like that — and the hair too… It's just a special feeling. … I'm going to enjoy it every single minute.
You can also see this pair out of the races field. They love to move in the ballroom too!
Helio Castroneves and his girlfriend, Adriana Henao, were part of the guests at 200th Episode Celebration of ABC's 'Dancing with the Stars.
Adriana is very attached to her Latin roots. Her favorite band is 24 Horas, which is a Colombian independent band that was nominated for the NG awards. Adriana also is a fan of reality shows, never misses Reality Gossip.
Check Adriana Henao on Twitter here and Facebook here.