Cristina Anthopoulos is the supportive and gorgeous wife of MLB executive Alex Anthopoulos, the current General Manager for the Atlanta Braves. Anthopoulos spent six years working with the Toronto Blue Jays, years in which he was once named Sporting News Executive of the Year.
Alex Anthopoulos Family
Greek descent Alex Anthopoulos born on May 25, 1977, in Montreal, Canada is one of three sons born to John Anthopoulos, who died unexpectedly from a heart attack on May 15, 1998; Alex was 21 at the time. John Anthopoulos moved to Canada from Greece when he was a teenager, attended McGill University, and graduated with a degree in engineering; he later owned a heating and ventilation business in Montreal; Alex and his two older brothers Bill and George believed they would continue to run their dad's business, the problem was neither of them felt passionate about the idea.
"We were three boys growing up," Anthopoulos said. "It shook us to our core. We all were kind of going on with our lives a bit, going through school; we all got serious about things.
"I just immediately started working with his company. I felt a sense of obligation. Even though I didn't take engineering in school – I had no interest in heating and ventilation – I just felt that I needed to try to follow in his footsteps."
Eventually, Bill and George sold the company and worked in something they liked; Bill married Marianne Dollimore, a pilot and a realtor owner of MiltonPark real Estate in Montreal, while  George is a music teacher.
Alex Anthopoulos Education
Alex Anthopoulos holds an economics major at McMaster University in Hamilton, Ontario; he attended Lower Canada College and Marianopolis College.
Alex Anthopoulos MLB Career
Alex Anthopoulos started his MLB career as an intern for the Expos back in 2000.
He was promoted to scouting coordinator for the Expos in 2002.
In 2003, Alex became the Expos' assistant scouting director.
In late 2003, Mr. Anthopoulos became a scouting coordinator for the Toronto Blue Jays.
In 2004, served as an advance scout for the Greek National Baseball Team that finished 7th at the 2004 Summer Olympics.
He was promoted to assistant general manager for Toronto in 2005.
In 2009, The Blue Jays named Anthopoulos their new General Manager.
On October 29, 2015, Alex Anthopoulos decided he wouldn't sign his five-year contract extension with the Blue Jays.
He was named Executive of the Year by Sporting News on October 29, 2015.
On January 12, 2016, the Los Angeles Dodgers hired Alex Anthopoulos as their vice-president of baseball operations.
He joined the Atlanta Braves initially as executive vice-president on November 13, 2017
Alex Anthopoulos Net Worth
Alex Anthopoulos's exact net worth is unknown; some sites suggest Alex Anthopoulos's net worth could be between $1 million and $5 million. If what the Athletic reported is accurate, Anthopoulos's net worth might be around $30 million.
Alex Anthopoulos Salary
According to The Athletic, Alex Anthopoulos' "deal from the Braves will guarantee him $65 million in four years (plus a fifth-year option). His 2021 salary of $12 million will be $6 million less than his (pre-prorated) $18 million deal last year."
Alex Anthopoulos Wife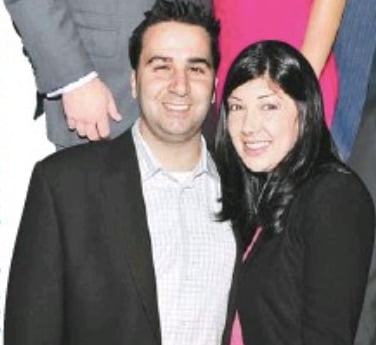 Cristina Anthopoulos
Cristina Anthopoulos comes from a Portuguese family; they are currently residing in Toronto. Mrs. Anthopoulos has been married to the MLB exec since January 2, 2010. They have since welcomed two children Julia, 11, and John, 9. After her husband moved to the United States, Cristina and the kids followed him to Los Angeles, but she took her time to move to Atlanta when he signed with the Braves in November 2017; she and the kids eventually joined him in Atlanta the following year.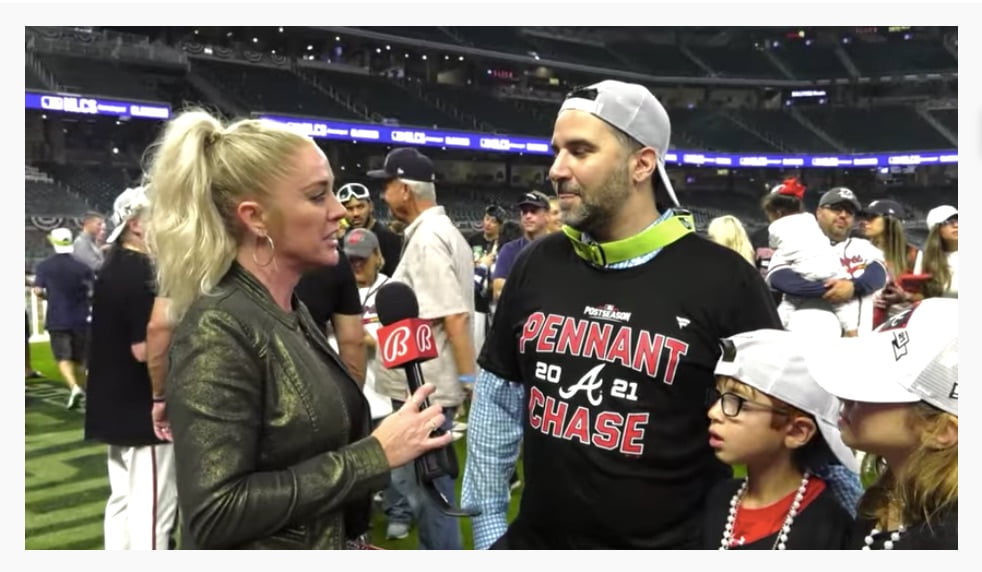 My wife has a tight-knit Portuguese family. You certainly don't go hungry when you're with them. I call it event dining because they just keep bringing food out to the table. We'll spend some time with them [in the Toronto area], and then on Christmas night, we'll drive about five hours to see my family in Montreal.