Anna Sonka
Anna Sonka is the lovely girlfriend of NBA player Davis Bertans. Her 23-year-old beau will get some action in tonight's game against the Sacramento Kings.
The Latvian 6'10" player was selected with the 42nd pick in the 2011 NBA draft by the Indiana Pacers. Davis is known for being a 3-point-missile-launcher.
The son of a pro Basketball player father, Dainis and a sports teacher and a former high-level rower mother, build up his name by becoming one of the best shooters in the European game.
However, Davis's road hasn't been an easy one. He suffered two knee injuries over the last few years. Last July, a recovered Davis signed with the Spurs; making his debut with the team earlier this month.
Bertans has definitely had some tough days, luckily for him, Anna Sonka has been there.
Some sources say the couple got hitched earlier this year and even though we can't confirm whether that is  actually true or not, we can tell you some cool facts about the lovely gal.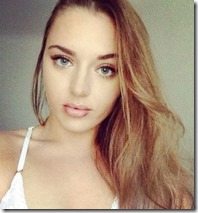 According to social media info, the pretty Anna Sonka was born on January 30, 1991, in Riga, Latvia; she is the daughter of Andra and Arno Sonks. She speaks English, Latvian and Russian.
According to her LinkedIn, Anna attended school in the US after graduating from high school in her hometown. She attended Cowley County Community College in Mulvane, Kansas. She was also a student at Newman University from where she graduated with a business degree in 2013.
Anna Sonka and her man not only share the same nationality, but the couple also shares their passion for the sport. Anna is a former basketball player herself.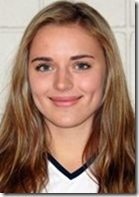 Before arriving at Newman she played the 2010-2011 season at the University of Toledo where she appeared in 12 games for a Rocket squad that won the 2011 WNIT Championship with a 76-68 win over USC.
According to profile, Anna Sonka played her first two years of collegiate basketball at Cowley County Community College, where she averaged 7.1 points and 4.0 rebounds per game, finishing second on the squad in three-pointers made (30).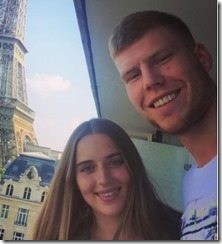 Anna Sonka and Davis currently live together in San Antonio.
You can find Anna Sonka on Twitter here.
Read: Derrick White Wife Hannah White