Stephanie Duchaine
Stephanie Duchaine is the lucky girl dating MLB player Mike Montgomery, pitcher for the Chicago Cubs, previously played for the Mariners and Tampa.
However to be quite honest we think that Mike is a pretty lucky guy too, not only is his girlfriend a gorgeous girl, she is smart, hard worker, not to mention kind and that smile…. wow!! Obviously Mike you are one lucky fella.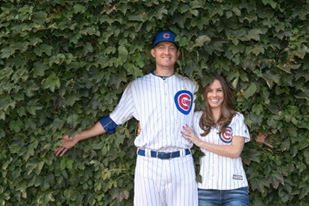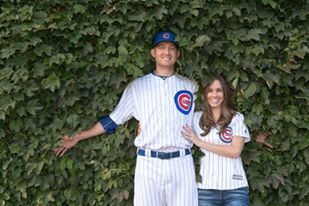 Before we can tell you everything we know about Mike's gal, let us tell you five interesting facts about him
1- Born July 1, 1989 in Mission Hills, Los Angeles, California.
2- Graduated from William S. Hart High School.
3- First selected by the Kansas City Royals in the first round, with the 36th selection, of the 2008 MLB Draft
4- Prior to the Chicago Cubs, Mike played with the Tampa Bay Rays in 2012and with the Seattle Mariners in 2015.
5- Subsequently traded to the Chicago Cubs on July 20, 2016.
Without delays, check out Montgomery's hot girlfriend.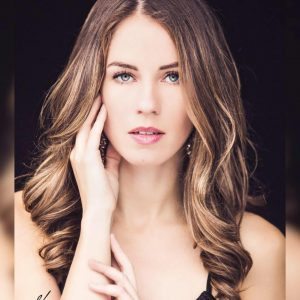 As shown above, Mike's pretty girlfriend is the lovely Ms. Duchaine was born Stephanie Jean Duchaine Lange on July 6, 1984 in Monterey, CA. She first graduated from Mercer Island High School and the University of Michigan.
In 2006, she was a strategist for Google, she left Google in 2010 and became The LG Girl – Face & Voice of LG Mobile Phones for Publicis Modem.
Stephanie was on camera host of the t.v The Hot Spot, TSR with Stephanie Duchaine, showed off her acting skills in the 2014 t.v movie Sports Riot.
In short, Stephanie Duchaine talks about herself.
I'm originally from Seattle. I grew up surrounded by two things: sports of all kinds and whatever technology I could get my hands on. Also grew up performing in the theater, I was eventually able to combine them all by writing and speaking on camera about the things I'm most passionate about.

My work includes hosting a series for the Home Shopping Network and for People Magazine; numerous live television appearances and hosting live events from the NCAA Men's Final Four to the Young Hollywood Awards red carpet.

In my free time I'm usually at the gym, on a plane or playing video games.
You can follow her on Twitter here