Meet Alecia Thompson, she is the gorgeous and loving mother of basketball player Caleb Love, the point guard for the UNC Tar Heels at the University of North Carolina, coached by Hubert Davis.
Caleb was named the 202o Mr. Show-Me Basketball, Nike Hoop Summit, Jordan bran classic, McDonald's All-American, and the 2021 ACC All-Freshman Team.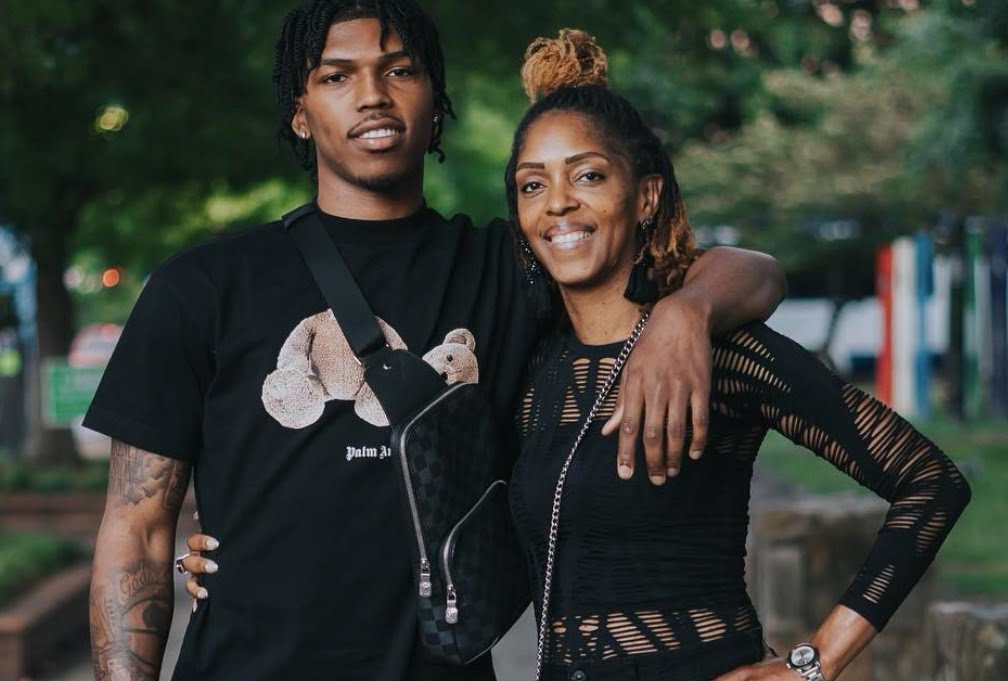 Caleb Love High School
Caleb Love started playing basketball at an early age, she began to get noticed when he attended Christian Brothers College playing for Justin Tatum, where he averaged 19.4 points as a junior and  26.3 points, 6.5 rebounds and 3.1 assists as a senior.
Caleb was named the St. Louis Post-Dispatch's Metro Player of the Year, 2020 Gatorade High School Player of the Year,  Class 5 Player of the Year by the Missouri Basketball Coaches Association, First-team all-state and two-time conference player of the year, Iverson Classic, and Nike Hoop Summit, Mr. Show-Me Basketball.
Caleb Love 247
247 Sports ranked Caleb Love #7 overall point guard.

Caleb Love UNC
The Kansas State Wildcats placed their offer to Caleb on October 31, 2017; followed by an offer by Indiana State on November 5, Xavier Musketeers on April 16, 2018, Missouri Tigers and the Iowa  Hawkeyes sent theirs on April 25, 2018.
On May 30, 2018, Caleb Love unofficially visited the Illinois Fighting Illini campus, they gave him their offer that same day.
On June 6, 2018, he visited the Northwestern Wildcats campus and they also gave Caleb their offer that same day.
On June 15, 2018, Caleb Love received offers from the Texas A&M Aggies, the Florida Gators sent theirs the following day and the Marquette Tigers sent him theirs on June 18th.
Love visited the Missouri Tigers on June 18, 2018, and someday the Creighton Bluejays sent him an offer.
On June 23rd, he received offers from DePaul and the Butler Bulldogs.
The Oklahoma State Cowboys sent their offer on July 5, the Indiana Hoosiers sent it on July 29; he received an offer from the Texas Longhorson on July 30, 2018.
On August 18, 2018, Caleb Love visited the Louisville Cardinals and left with an offer.
On August 25th, the Purdue Boilermakers sent Love their offer and the Virginia Cavaliers sent theirs on September 18, and the Indiana Hoosiers a day later.
Caleb Love was seen playing by a coach from the Northwestern Wildcats and the Iowa Hawkeyes.
On May 8, 2019, the Tennessee Volunteers send Caleb their offer and the California Golden Bears sent theirs on May 9th.
The UNC Tar Heels sent their offer on May 16, 2019.
On June 9, Caleb visited the Kansas Jayhawks and they gave him their offer that same day.
On August 2, 2019, Caleb Love announced he would come to a decision regarding his commitment between UNC< Indiana, Kansas, Missouri and Louisville.
Love visited the Missouri Tigers on September 6, 2019.
On September 20, 2019, Caleb Love visited the North Carolina Tarheels and the Louisville Cardinals on September 27th.
Caleb Love announced his commitment to the North Carolina Tar Heels on October 1, 2019.
On November 13, 2019, Love signed his letter of intent with UNC.
On October 29, 2019, Caleb Love is officially enrolled at UNC.
In his first season with the Tar Hels Caleb Love averaged 10.5 points, 2.6 rebounds, recorded 104 assists, 10 blocks, 34  steals, in 29 games, 26 starts.
During the 2021-22 season, Love averaged 15.7 points, 3.4 rebounds, 136 assists, 8 blocks, 37 steals,  in 37 games, 36 starts.
On April 2, 2022, Caleb Love, Armando Bacot and the Tar Heels led by Hubert Davis advanced to the NCAA championship after defeating the Duke Blue Devils 81-77; Love recorded 28 points (22 in the 2nd half, 3 three-pointers), one assist, 4 rebounds.
The headlines around the nation: "UNC Basketball Caleb Love Delivers for bragging Rights Back Home" along with "UNC Vs. Duke: Player of the Game: Caleb Love"
On April 4, 2022, Love and the Tar Hels will fight for the Championship title against Hubert Davis, Ochai Agbaji, Remy Martin, David McCormack and the rest of the Kansas Jayhawks basketball team.
How Much does Caleb Love Average?
With the North Carolina tar Heels men's basketball team, Caleb Love averages 15.7 points per game.
Caleb Love Stats
Click to Enlarge

Caleb Love Height & Weight
St. Louis, Missouri native, Caleb Love's height is 6'4 (1.93 m) and he weighs 88 kg (195 lb).
Height 6'4, 1.93 m
Weight 88 kg, 195 lb
DOB September 27, 2001
Nationality American
Hometown St. Louis, Missouri
Father Dennis Love
Mother Alecia Thompson
Siblings Caylee Love
Caleb Love Girlfriend Unknown
Caleb Love Net Worth
Caleb Love has been estimated net worth of $100,000 as of March 2022.  He has a couple of endorsements deals plus his value per post on social media is $4,951.
Caleb Love NIL
Caleb Love has NIL partnership with The Outback Steakhouse, Bojangles, and NIL Fan Box.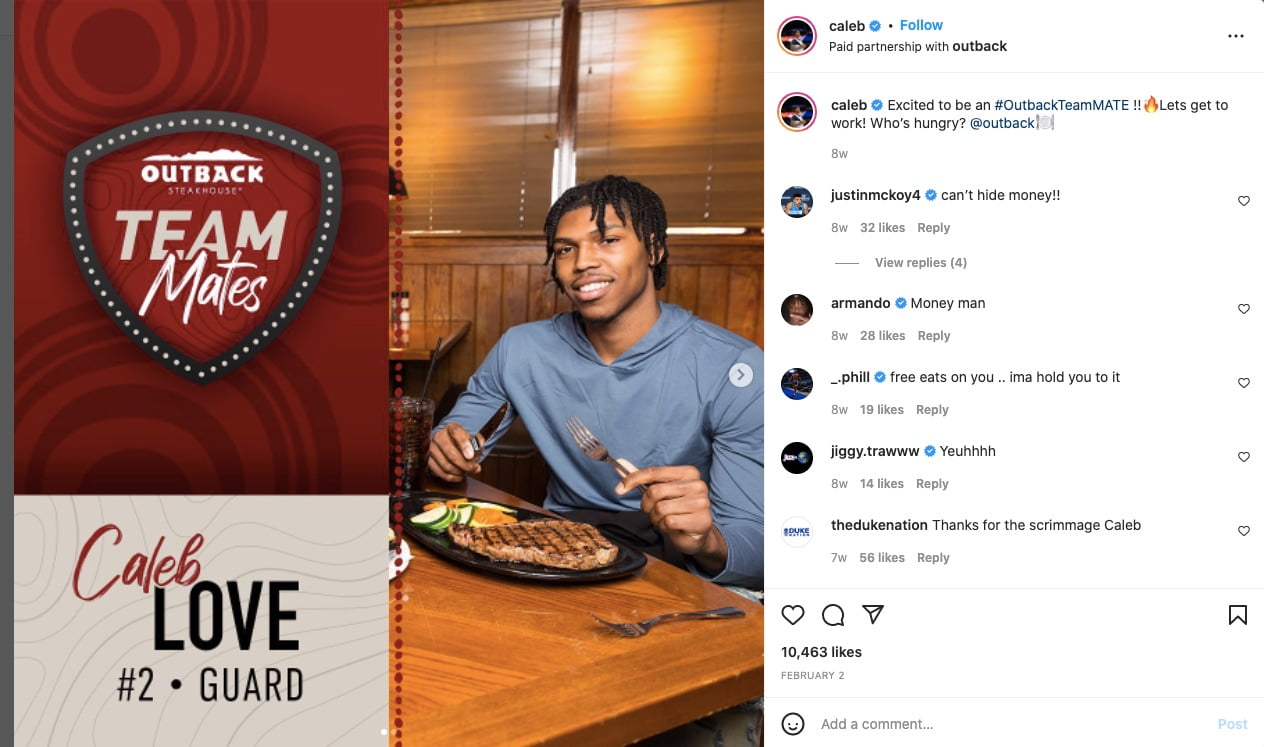 Caleb Love Family
Caleb Love's family is his father Dennis Love, momma Alecia Thompson and her husband Lucian, and his adorable and sassy little sister Caylee Love.
Caleb Love Father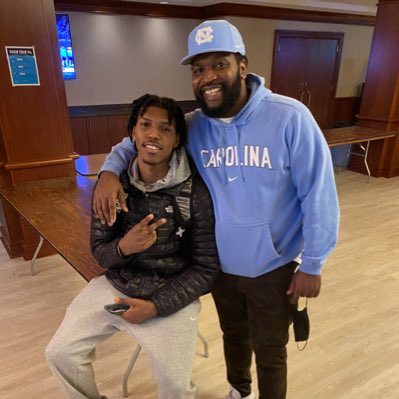 Dennis Love
Caleb Love's dad was born Dennis Maurice Love on October 30,  1970. Dennis Love served in the U.S Army; he graduated in 1998 with a Bachelor of Arts in Secondary Education and Teaching from Harris -Stowe State University, in 2006 with a Master of Business Administration from Webster University and in 2016, with a Master of Arts in Specialist in Education Leadership from Lindenwood University.
Dennis Love was the High School Assistant Principal and Director of Alternative Services fat Normandy School District from 2007 to 2012;  he has been Director of Alternative Services and Athletics at Maplewood Richmond Heights School District since June 2012, Mr. Love joined Maplewood in  June 2012, initially as high school assistant principal, then school principal.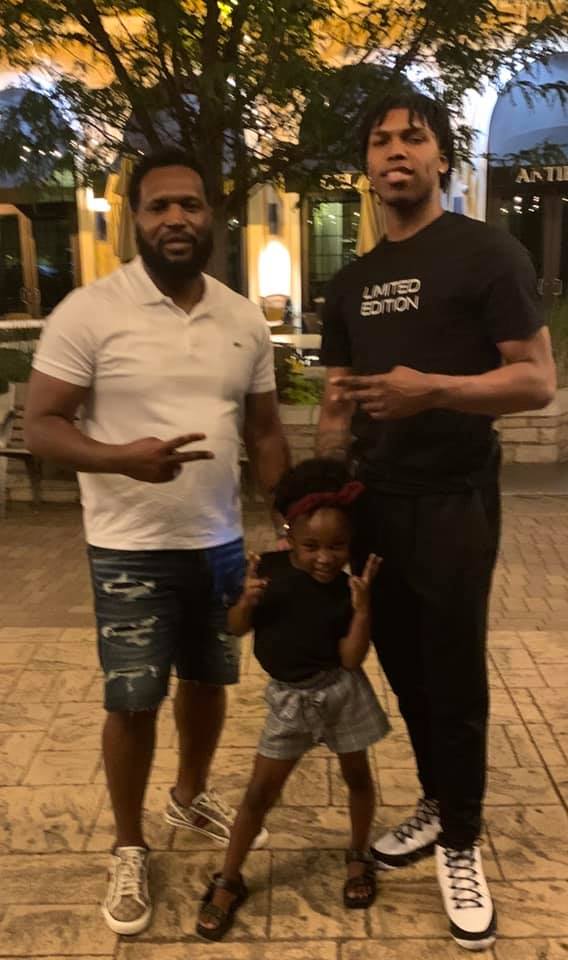 In addition to that, Dennis Love is the Regional Vice-President at Primerica. Dennis Love and MariaWilson welcomed their adorable daughter Caylee Ann Love (b. 2016), Maria Wilson is the mother of two more children, including University of Memphis basketball player Maya Stovall.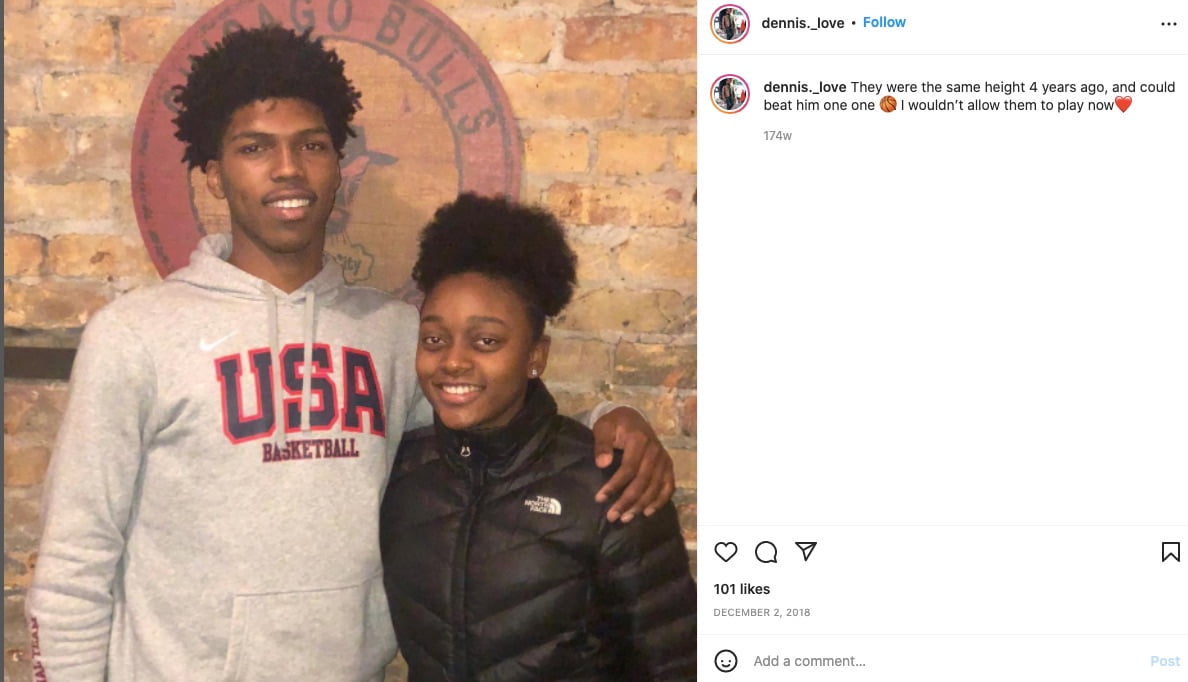 You can find Caleb Love's dad Dennis Love on Instagram
Caleb Love Mother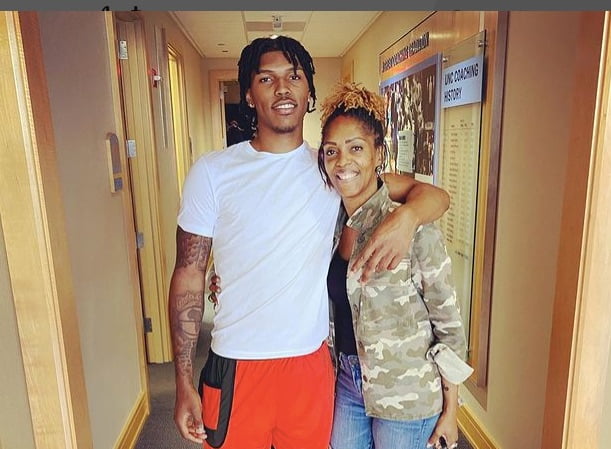 Alecia Thompson
Caleb Love's amazing mother, Alecia Thompson was born Alecia Michelle Shelby on December 7, 1974; she is one of the children born to Benny Shelby and his second wife Charlesetta Shelby; she has one brother Brent Shelby and two half-siblings Aaron and Andrea born from her dad's first marriage.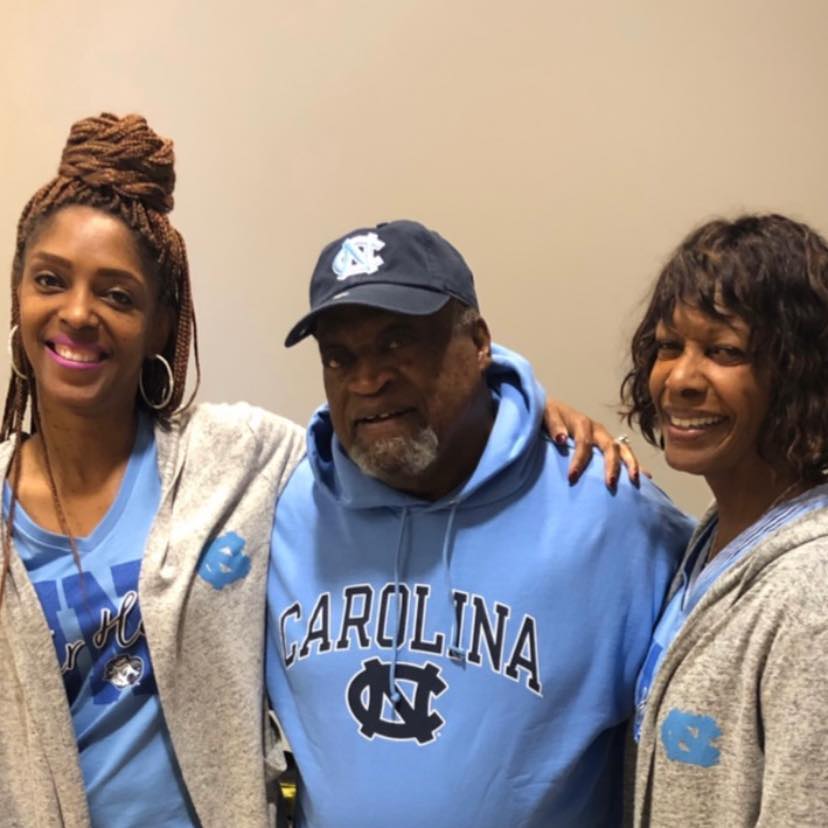 Benny Shelby, like a second father to Caleb, was the President of The Southeast Bar and Restaurant Association, along with his brother Calvin owned several nightclubs in Kansas, including the Epicurean, Bodyworks, later renamed Mingles, The Juke House, and  The 9th Inning Sports Bar and Grill.
Before all of that, Mr. Shlby was an inspector for the Ford Motor Company, was a foreman for the Burlington Northern Santa Fe Railroad, and sold insurance for Prudential Insurance Company.
Alecia Thompson said it was her dad who gave Caleb his first basketball hoop and basketball ball, after all, Benny Shelby was once an athlete himself, a member of the football and wrestling teams at Wheatley Elementary Public School, Graceland Public School, Paseo High School, he later attended Central Missouri State College.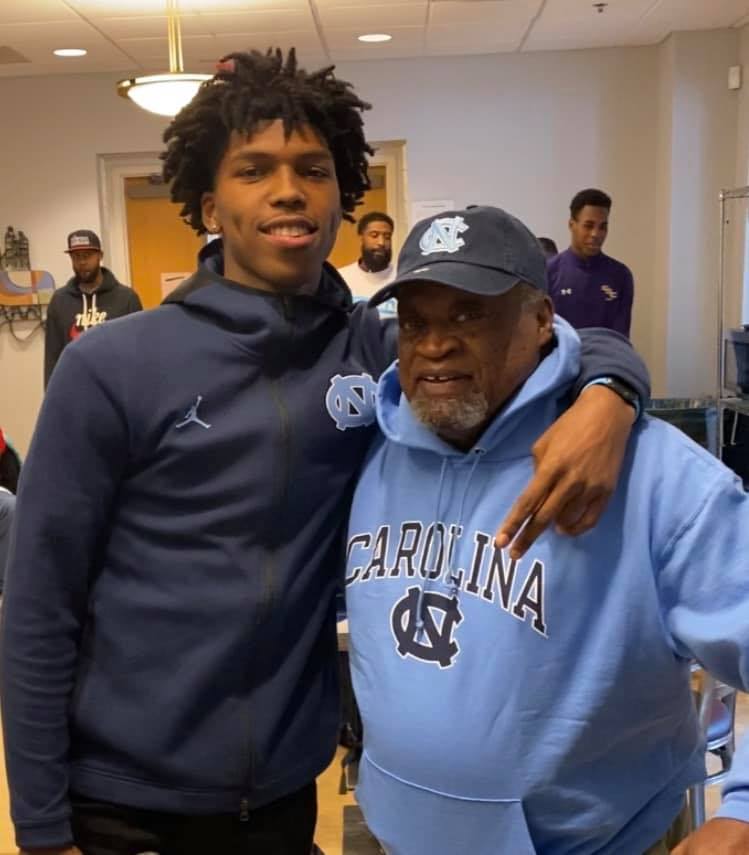 Mr. Shelby was a little league football coach for over 50 years, supported the South Suburban Junior Football Association and sponsored several youth sports teams. He was Caleb's number one fan; Benny Shelby passed away at the age of 77, on August 10, 2021.
Alecia Thompson married her husband Lucian Thompson on September 1, 2012. Records online showed that Alecia Thompson attended Webster University and the University of Arkansas Pine Bluff.
Caleb Love Girlfriend
The UNC shooting guard, Caleb Love doesn't have a girlfriend at this moment; and no children of his own whatsoever.