Barbara Huff
Barbara Huff aka Barbara Heaton is the lovely wife of former MLB player Aubrey Huff; her husband played as a third baseman and a right fielder for the San Francisco Giants, Detroit Tigers, Baltimore Orioles, Houston Astros, and the Tampa Bay Rays.
Barbara's husband played 13 big-league seasons and was part of the 2010 and 2012 San Francisco Giants teams that won the World Series.
Barbara and Aubrey Huff have been married for over a decade. The two tied the knot in 2007 and are the proud parents of two kids.
Or at least that's what we thought, but apparently, Huff recently went on twitter to deny being married and thus his wife of over a decade, Barbara Huff.
It's unclear if the two are still together after he tweeted "Im not married sweetheart. Want a shot at the title?"
According to reports, in previous weeks, Huff ranted about divorce laws and alimony payments. So it's safe to say there are major problems in paradise for them.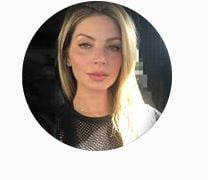 Barbara Huff was born Barbara Heaton and goes by Baubi Huff or Baubi H. She gave birth to the couple's son, Jayce on September 4, 2008. The couple welcomed second son, Jagger in 2010.
The lovely blonde writes on social media "ℓσνιиg тнє ℓιfє gσ∂ gανє me" -Barbara happens to be a personal trainer and bodybuilder who works for Elevate Training. In 2015 she became the @musclecontest NPC Southern California Masters 35+ Overall Champion.
The blonde hails from Houston, TX -where she currently resides and according to the Elevate Training website, her Favorite Move: Skater & Scrambled Egg with a Kick Back.
According to her social media, she is a Lagree Fitness instructor who studied Mass Communication at Sam Houston State University. She also studied Fashion & Design at the International Academy of Design & Technology in Tampa, FL.
The mother of two and personal trainer first filed for divorce from Huff in 2012, but apparently patched things up. In 2017, the ex-Giants slugger still referred to Baubi as his wife when he had to apologize for a twitter rant, he said in part "I'm not perfect. Far from it. I still have my bad days. Ask (my wife) Baubi!"
However, it appears the two have finally taken on separate paths. Divorce for the once couple now seems final.
Find Barbara Huff on Instagram here.