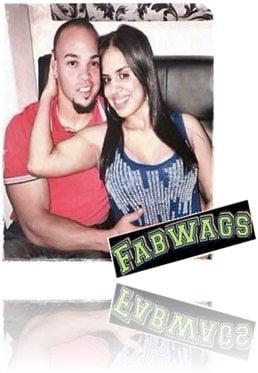 Meet Brianna Perez, this stunning brunette is the loving wife of Juan Carlos Perez, the Dominican baseball player and current outfielders with the san Francisco Giants.
27-year-old Juan Perez born Juan Carlos Perez in Santiago, Dominican Republic, is a former DeWitt Clinton High School student, who also attended Western Oklahoma State College. He was selected by the san Francisco Giants in the 13 round of the 2008 MLB Draft.
Juan Perez' heart belongs to his two specials girls, girlfriend Brianna and their adorable one-year-old daughter Brianna and older daughter Kelsey Perez.
Sadly about this pretty MLB wag isn't much info, Juan ad his lovely wife Brianna got married on August 9, 2014 in California.