Kayla Varner Harper
Kayla Varner Harper, a native of Las Vegas, is the stunning wife of Bryce Harper, the talented outfielder for the Philadelphia Phillies, who also played for the Washington Nationals from 2012 to 2018. Before the MLB, Bryce played college baseball at Southern Nevada.
Bryce Harper Parents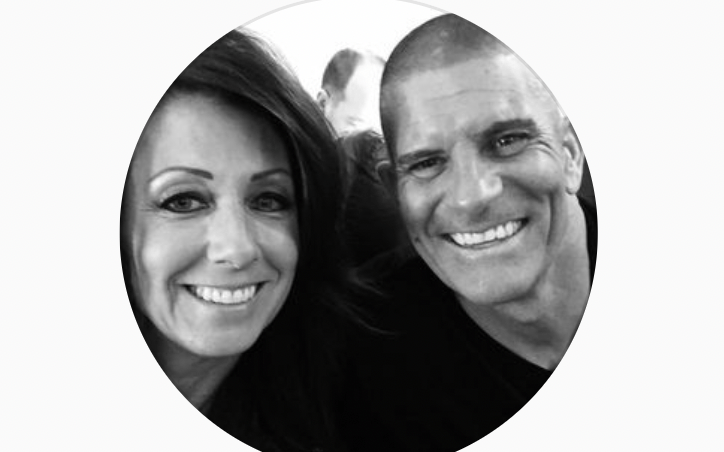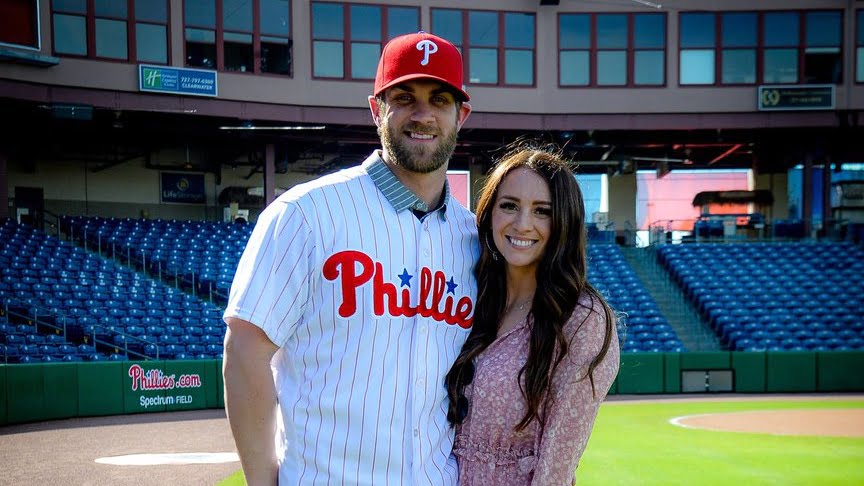 6'3 Bryce Harper was born in Las Vegas, Nevada on October 16, 1992. He is one of two sons born to Sheri Lynn and Ron Harper; Sheri Harper was born on April 14, 1965, and Ron, an ironworker, was born on June 15, 1965.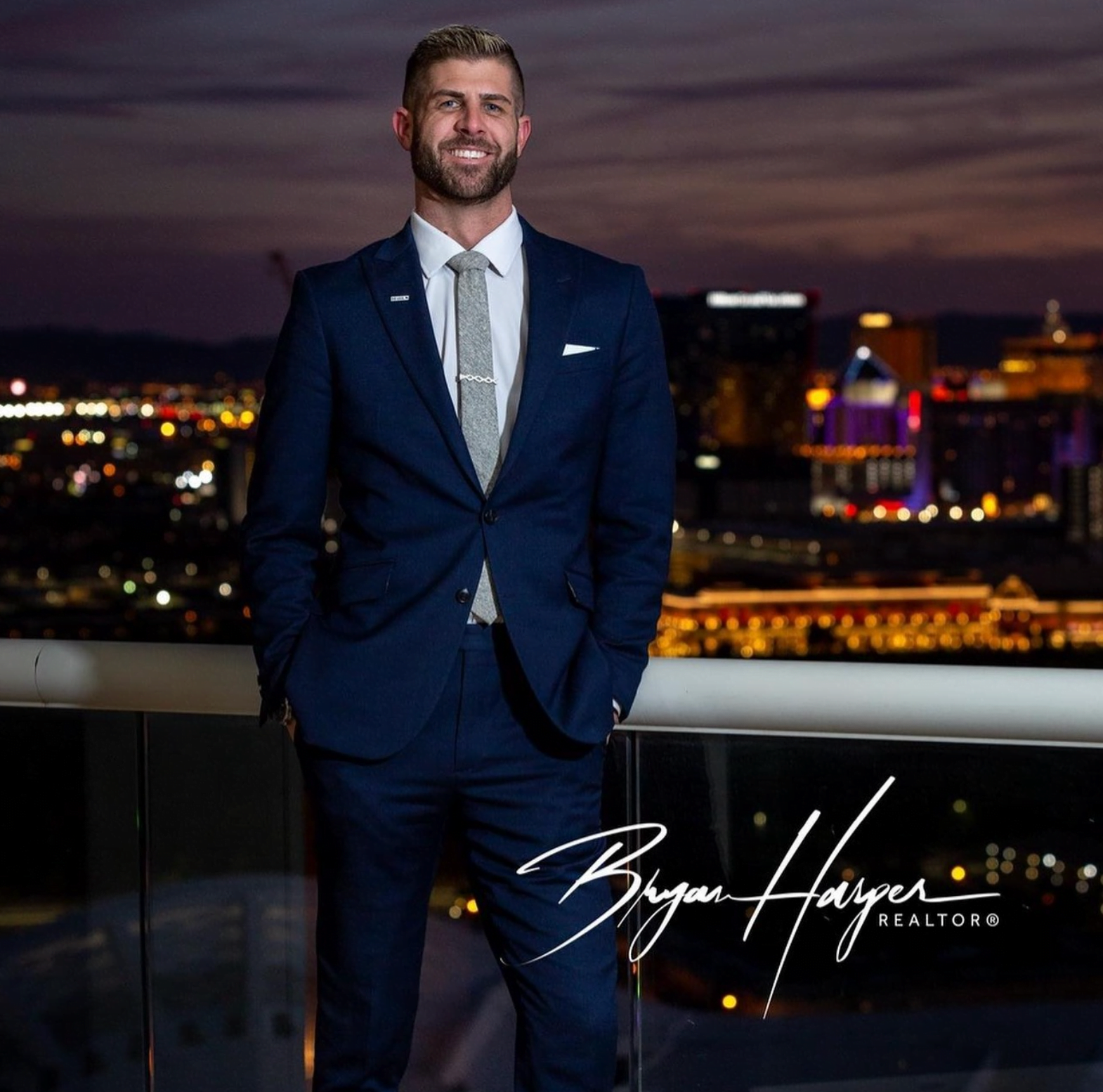 Bryce has one older brother Bryan James Harper (Dec. 29, 1989), who played (a pitcher) for eight seasons with the Washington Nationals after they drafted him in the 32008 MLB draft out of Las Vegas High School.
Since his 2018 retirement from the MLB, Bryan Harper played one season for the Lancaster Barnstormers; after that ended, he has worked as a real estate agent at Real Simple Real Estate Nevada.
Bryce Harper College
Bryce Harper attended at Las Vegas High school and College of Southern Nevada. Bryce was awarded with the 2010 Golden Spikes Award and named the 2010 SWAC Player of the Year.
Harper hit 31 home runs with 98 RBIs, hitting .443 with a .526 OBP, and a .987 SLG, in 66 games.
Bryce Harper MLB Career
The Washington Nationals selected him in the first round (1st overall selection) in the 2010 MLB Draft. He was assigned to the Nationals' affiliate team the Hagerstown Suns.
On April 27, 2012, the  Washington Nationals promoted him to the major leagues; he made his MLB debut the following day against the Los Angeles Dodgers; in November 2012, he was named the National League Rookie of the Year.
The 2015 season was a great one for Bryce Harper, he was named the 2015 player of the year by Baseball America,  National League winner of the 2015 Hank Aaron Award, ESPN's 2015 MLB Person of the Year, and  2015 National League Most Valuable Player. He became a free agent after the 2018 season; he signed a deal with the Philadelphia Phillies on March 2, 2019.
Harper won his second National League Most Valuable Player award on November 18, 2021; On October 23rd, 2022, after advancing to the World Series, defeating the San Diego Padres in Game 5, Bryce Harper was voted 2022 NLCS MVP.
Bryce Harper Contract and Salary
Bryce Harper agreed to a 13-year $330 million contract with the Philadelphia Phillies on March 2, 2019. The deal included a signing bonus of $20 million, $330,00 guaranteed and a salary of $25.4 million.
December 2012: Signed a five-year contract worth $9.9 million, including a $6.25 million signing bonus with the Washington Nationals.
May 2017: Harper and the Washington Nationals agreed to a one-year, $21.625-million contract, avoiding arbitration.
Bryce Harper Endorsements
Bryce Harper's endorsement earnings of $6.5 million come from his deal with Under Armour, Gatorade., Dairy Queen, Fanatics, Blind Barber, and Oakley.
Bryce Harper Net Worth
According to Celebrity Net Worth, Bryce Harper's net worth has been estimated at $70 Million. Consider that Bruce Harper earns roughly $6.5 million in endorsements in addition to his MLB salary.
Bryce Harper Wife
These two started dating in 2012, Bryce and Kayla got engaged in May 2014. Strangely and for an unknown reason, they canceled their wedding in January 2015. Rumors about a possible breakup were all late that year.
Luckily by July 2016, they re-appeared, very much together and once again pretty much engaged.
They eventually tied the knot in December 2016 inSan Diego, California Temple. They have since welcomed two amazing and beautiful children.
Kayla Harper
Mrs. Harper was born Kyla Michele Varner on November 4, 1992, in Las Vegas, Nevada; Kayla is one of three children born to Lizz and Sean Varner, also proud parents of their youngest children, McKay and Markus, born in 1994 and  1996, respectively.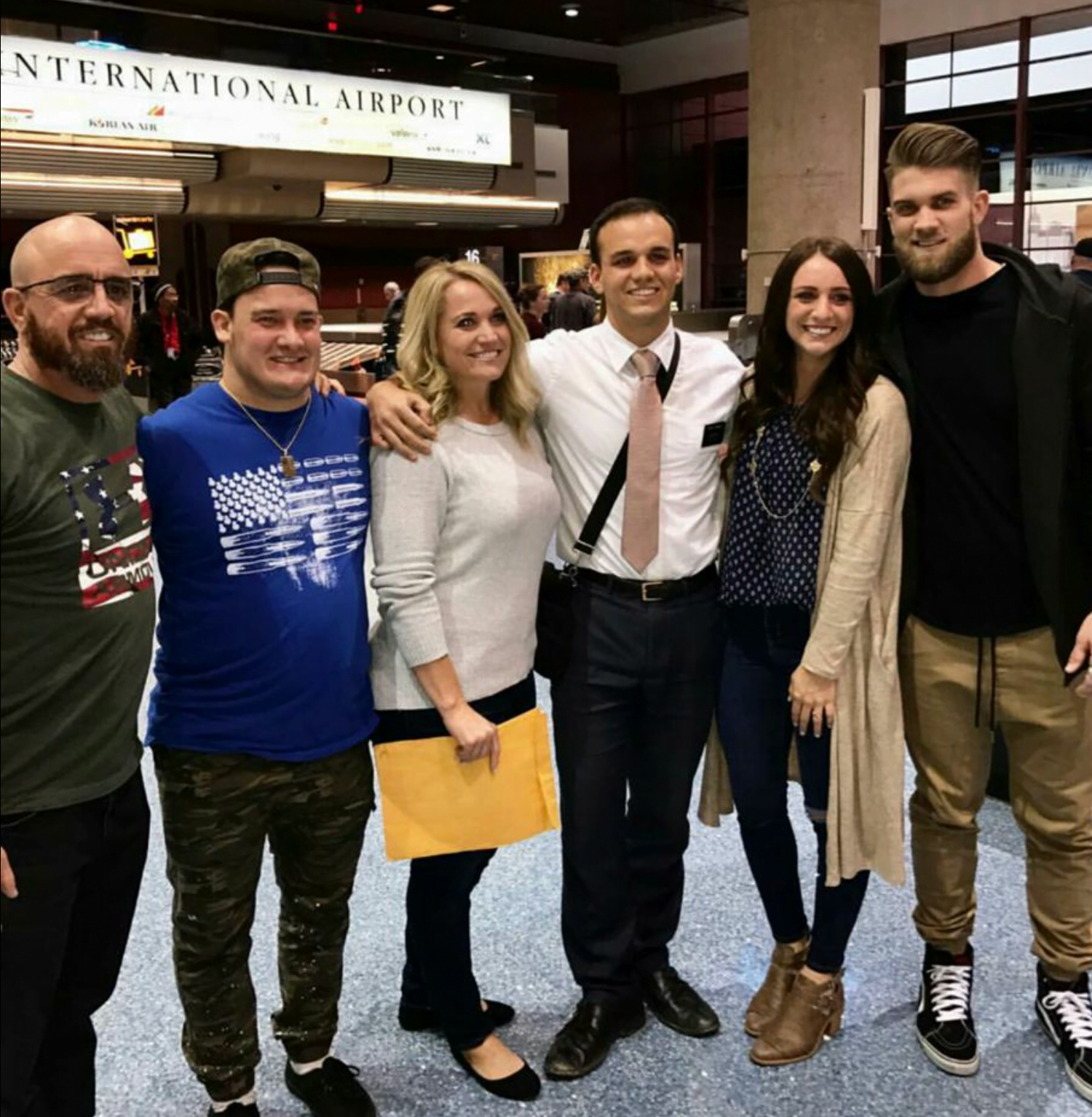 Her dad, Sean Varner, has been a missionary for the Church of Jesus Christ of the Latter-day Saints since 2013; he also was a football coach for the Green Valley Knight youth Football Team. He attended Moorpark College and Utah Valley College.
Kayla's pretty mom, Lizz Knight Lizz Varner, studied at Simi Valley High School and nursing at Brigham Young University.
Her brother Markus now married to his wife Sophia, graduated with a Bachelor of Science in CyberSecurity en Purdue University Global, while McKay works part-time as a Retail Cashier at Macy's.
Kayla Harper graduated from Green Valley High School and subsequently attended Brigham Young University, where she was a soccer team member. Kayla and Bryce Harper are close friends with J.T. Realmuto and his wife Alexis Realmuto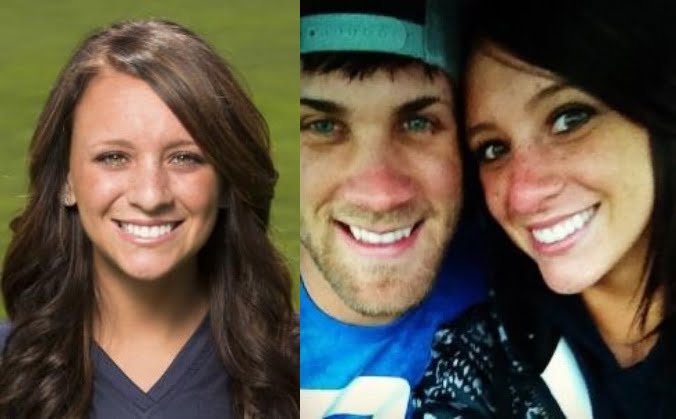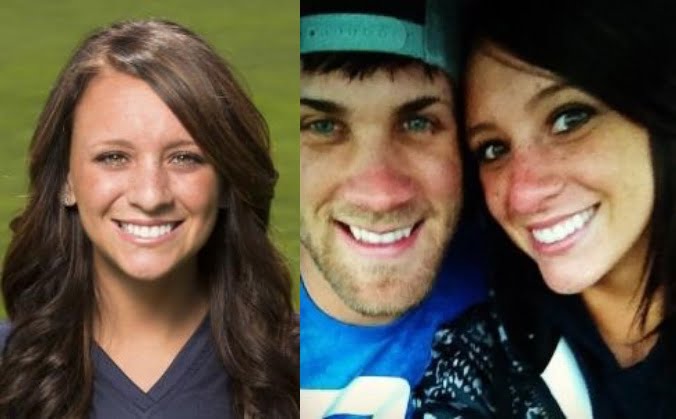 Kayla Varner Awards and Career Highlights
2009 NSCAA All-American Team selection
NSCAA 2009 All-Region Team selection
2009 & 2011 Nevada High School Player of the Year
Nevada State High School All-Time Leader in Assists Career 85
2008,2009 & Nevada State 4a Leader in Goals with 111 Career Goals
2011 NSCAA Senior Excellence Award Winner
Las Vegas Athletics Club Outstanding Female Athlete and Nevada State 4A High School Champions also in 2011
2008 & 2011 Sunrise Region Champions
2008, 2009, 2010 & 2011 All-City Team
2009, 2010 & 2011 Green Valley High School Girls Soccer Team MVP
9-year member of  Neusport Soccer Club, Las Vegas, NV (Team Captain 2005 to 2011)
8 Consecutive Nevada State Championships
2010 Thanksgiving Surf Cup Champions.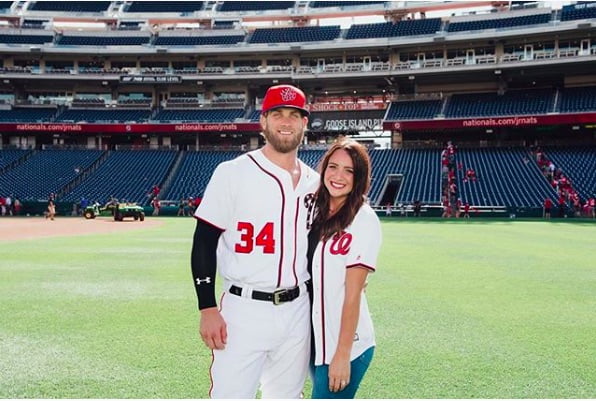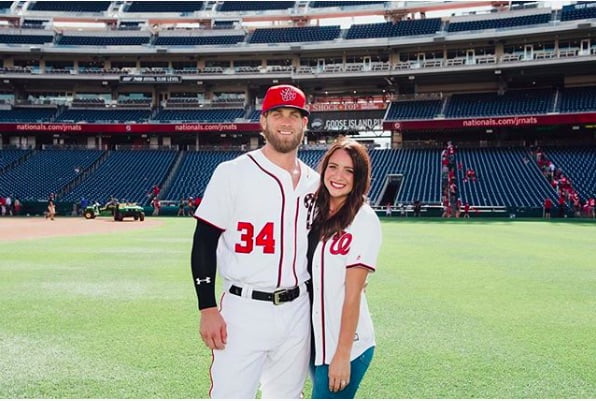 Bryce Harper Children
Furthermore, Bryce took to Twitter to announce they were expecting their first child together on April 1, 2019. Kayla also posted the great news, adding that she will give birth to their baby boy in August 2019.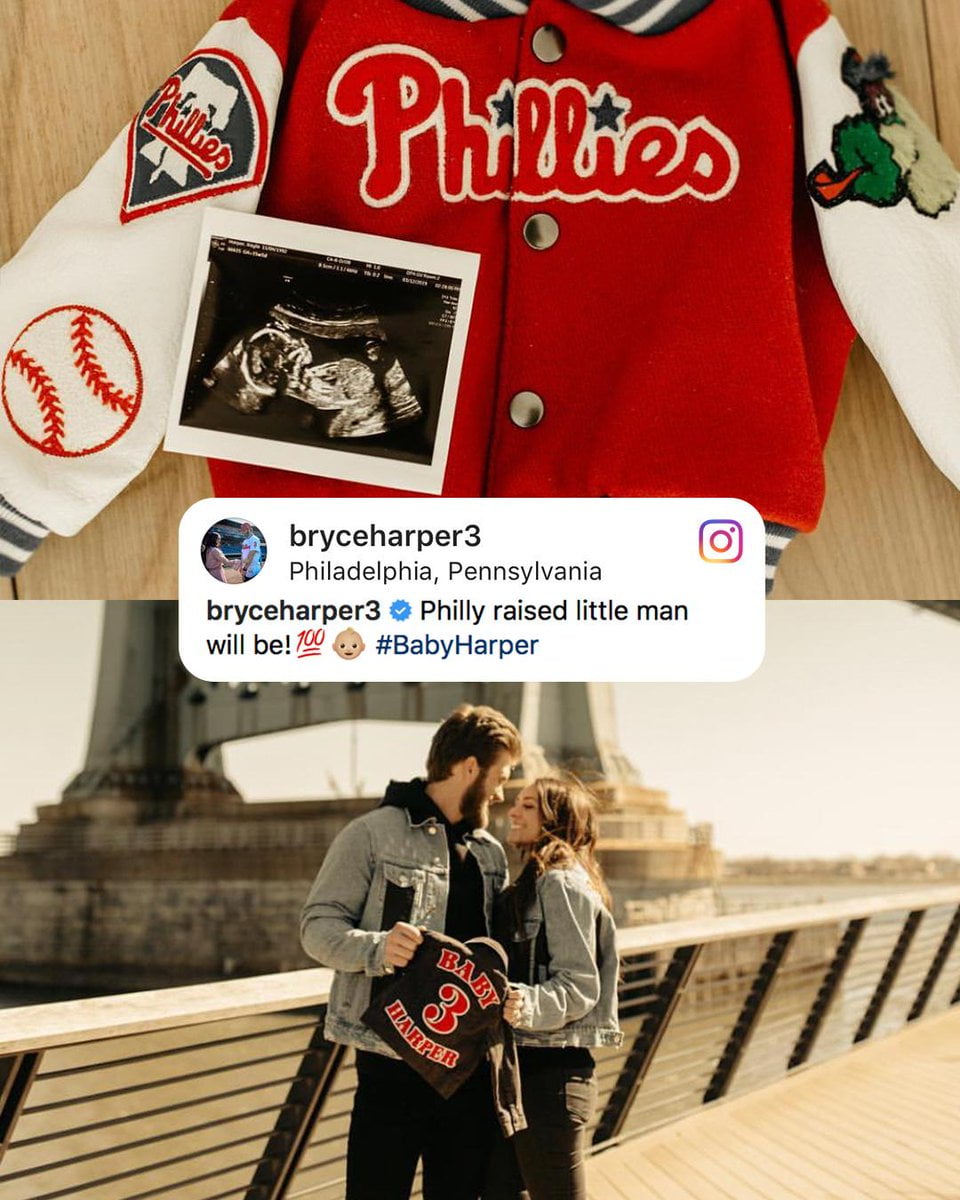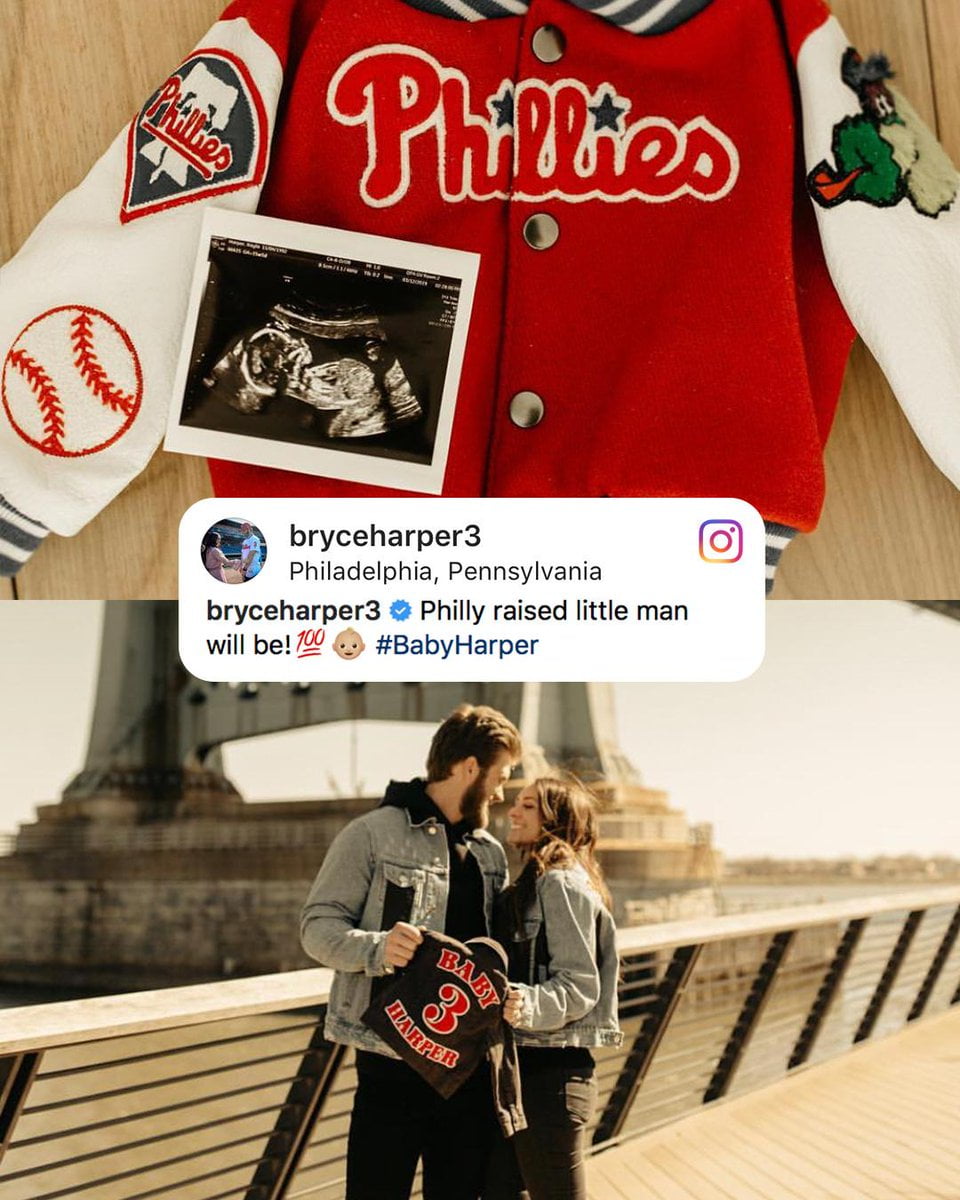 Their first son Krew Aron Harper was born on August 22, 2019; he weighed 1 lb, 9 ounces, and was 19 inches.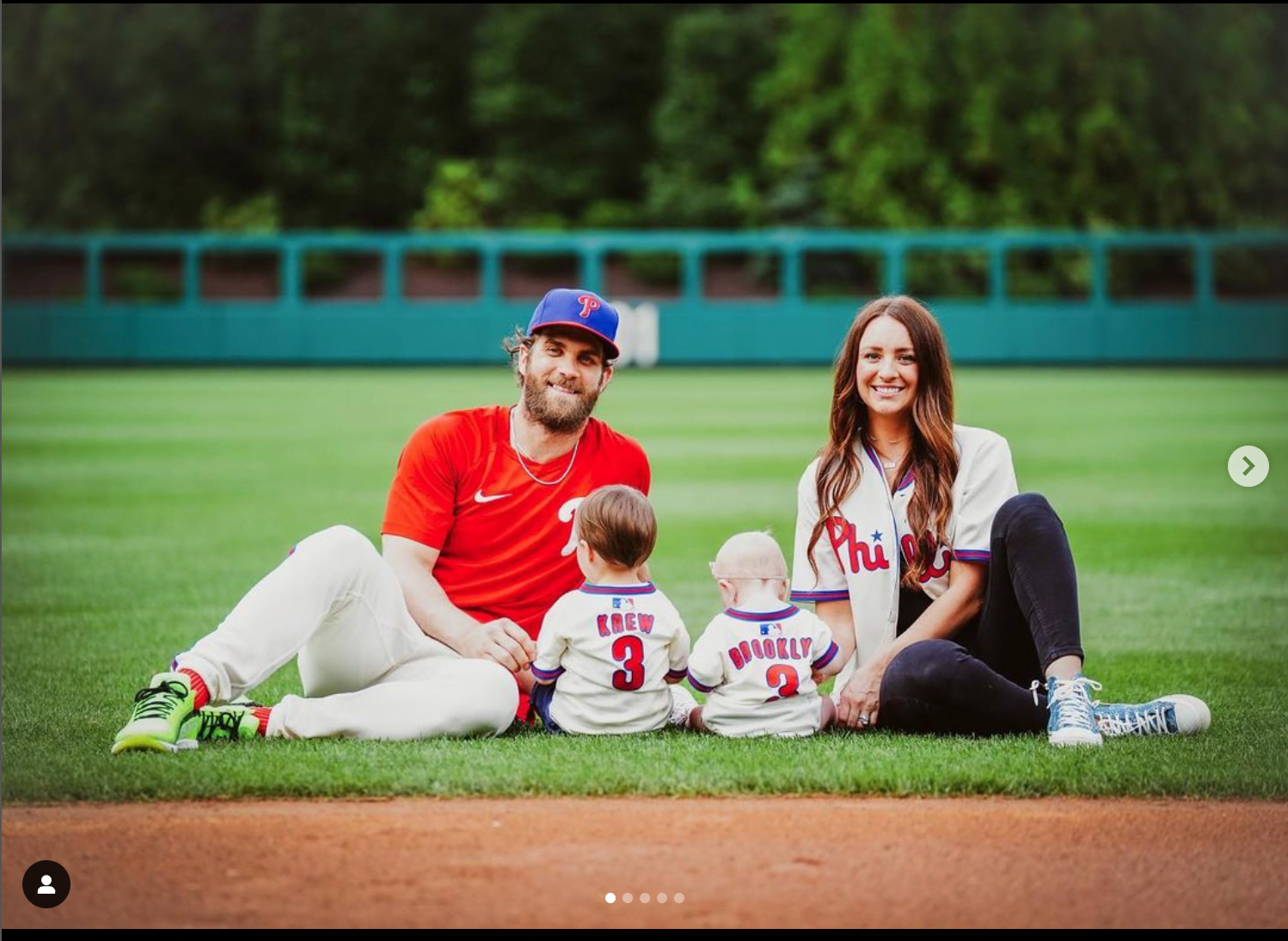 Their daughter Brooklyn Elizabeth Harper came into their lives on November 12, 2020.
You can follow her on Twitter here.
Related Story: Kyle Schwarber Wife Paige Hartman