Caroline Lijnen and the soccer player have been at the center of media attentions following their break-up. It was said the couple's split left Kevin devastated, and now we know why!
According to media outlets, Caroline who probably got tired of looking like the "bad one" revealed she in fact, cheated on him! But only after Kevin cheated first!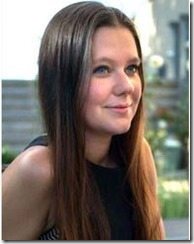 The 21-year-old former tennis player has the looks and brains of a WAG, but it wasn't always like that.
She once looked innocent and pure. Caroline and Kevin came together naturally, they were friends since a young age and one thing led to another.
Caroline is now telling the world the love-triangle rumors between, Kevin de Bruyne and is Belgium team-mate and goalkeeper Thibaut Courtois were totally true. An important details in the whole thing is that she says she was intimate with Courtois only after Kevin came clean to her and confessed hooking up with another girl, but not juts any other girl.
Kevin did the with non other than with Caroline's former best friend!
Caroline gave details about her encouter with Courtois saying he cooked her a meal during a trip to Madrid!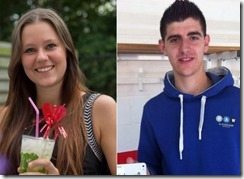 Caroline and Kevin were together for three-years but she soon forgot about her relationship after spending time with Courtois, whom she met while visiting Madrid. Why would she be telling her story now? According to Belgian publication Story Magazine, she said: 'Kevin cheated on me. I did not say anything for months because I couldn't say anything, as Kevin's parents said they would take legal action"
She is not afraid to speak now because in Kevin's book Keep it Simple, he wrote about her cheating, so she figured why should she stay quiet any longer. She also speaks nicely of Courtois, saying she received from him what she hadn't got from Kevin in their three year relationship.
Looks like she took a big burden of her chest!