Thibaut Courtois Girlfriend
Meet pretty Miss Mishel Gerzig!! This drop-dead gorgeous girlfriend of Belgian soccer player Thibout Courtois, the goalkeeper currently playing for Real Madrid who previously played for Athletico Madrid under El Cholo. He has been on the roster of the Belgium National Team under Roberto Martinez since 2011.
Before  Mishel Gerzig came into his life, Courtois dated Mayka Rivera, and indeed, you all remember  Marta Domínguez, the mother of Courtois' adorable daughter Adriana born in 2015, and son Nicolas, born in 2017.
Mishel Gerzig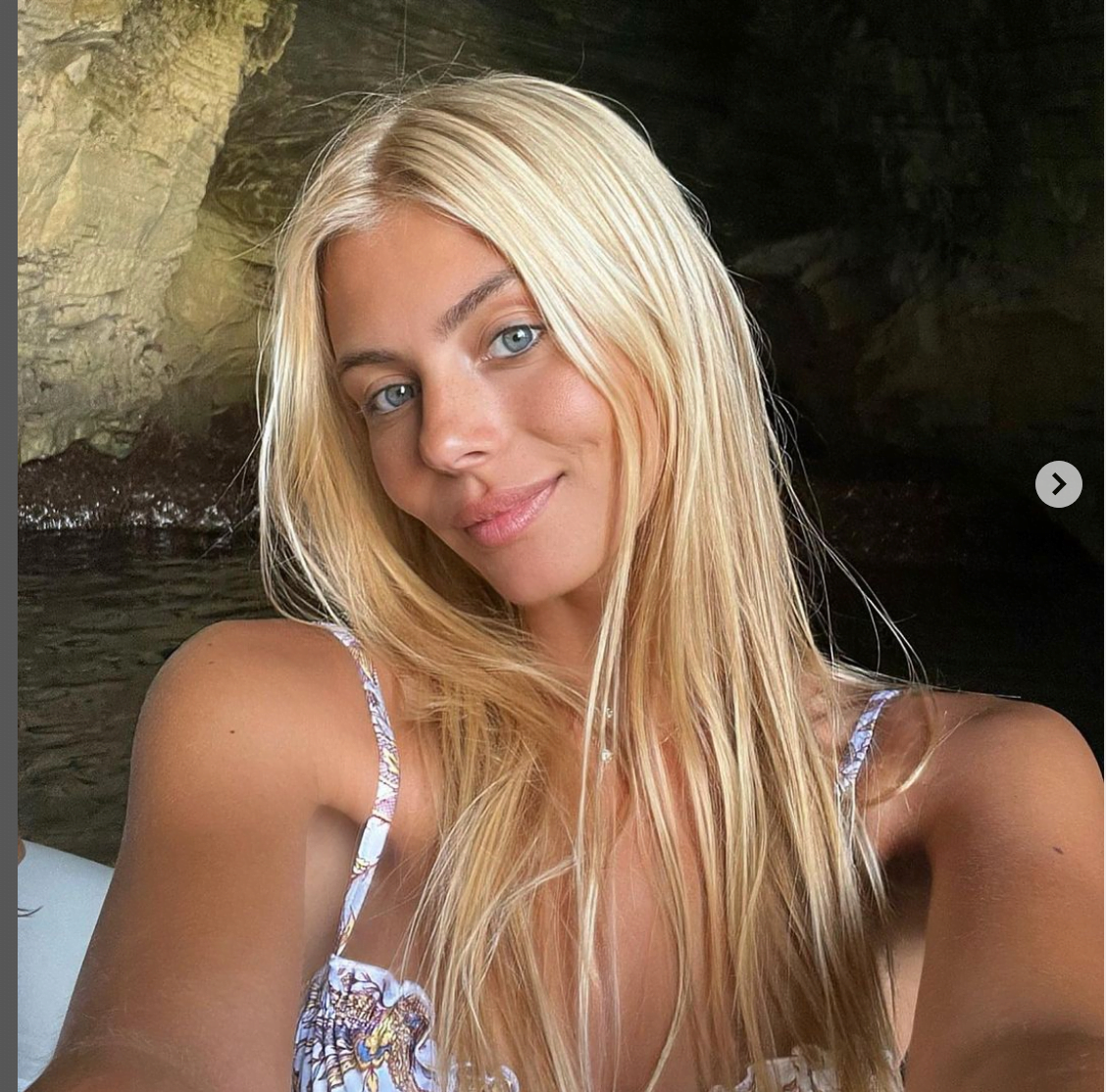 5'8 Mishel Gerzig was born on June 5, 1997, in Israel. She started modeling since she was 13 years old. Mishel, like most Israeli, served in the Military.
Courtois himself  commented: "When I'm with Mishel, I learn about Israeli culture. I see from the pictures what a beautiful country it is and I just can't wait to travel there. I'm very happy with Mishel, she's amazing. And I'm also very proud of her for her military service. Thanks to Mishel, my love of Israel has grown even more."
"I had a very meaningful IDF service. I was a commander of a search and rescue ship in the Navy. It's a very intense role — physically and mentally, with a lot of responsibilities and commitment. I felt like it fulfilled me," she said told Menta, according to Ynet.
According to Gerzig, she and Thoibout started talking after he left a comment on one of her photos with her dog Milo on Instagram. They started dating in July 2021.
"Thibaut saw a picture of me with my dog, Milo. He responded to my photo by writing 'cutie'. I immediately knew who he was, because I love football. I said 'thank you' and we started corresponding.
He started asking me questions about Israel, about the army. In April I had several jobs in Madrid, and then we met for the first time face-to-face. We met again in early July, that's when the relationship between us became romantic,"
Courtois asked his girlfriend, Mishel Gerzig, to marry him on June 4, 2022, while they were on a holiday vacation on Italy's Amalfi Coast.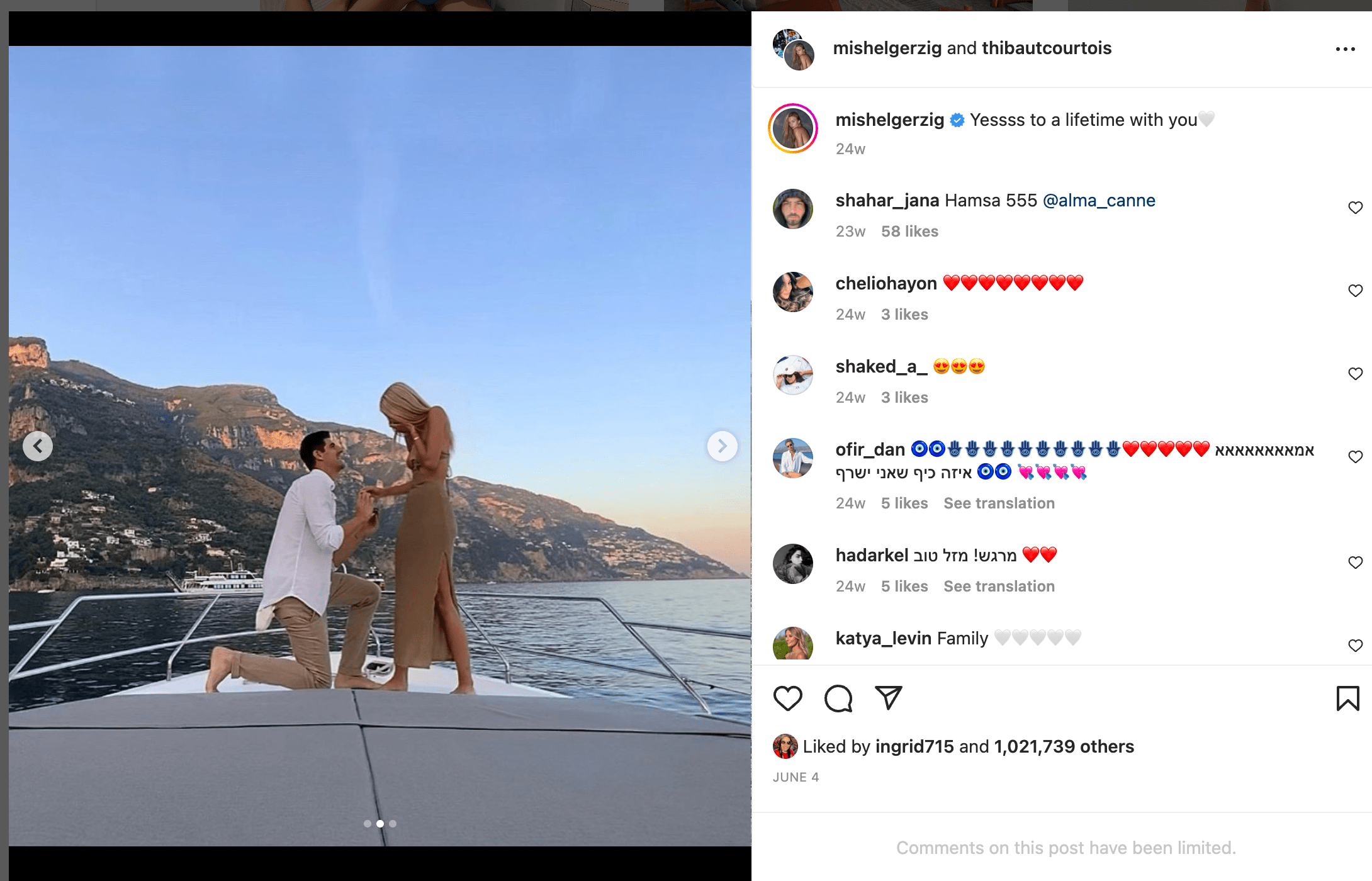 Thibaut Courtois's Girlfriend Mishel Gerzig who has over 642K followers on Instagram is represented by ITM Models in Israel and Next Models in Miami. She has done campaigns for La Beaute, Paco Rabanne, Guess, TFS, among others.