MLB Wag Darya Aliya Baghbani Fowler!
Darya Aliya Baghbani or Darya Aliya Fowler if you prefer either name, this lovely MLB Wag is the wife of  Dexter Fowler, the MLB player who currently plays with the Chicago Cubs. Would you like to hear a thing or two about Mrs. Fowler? Then read the read of her biography below!
Dexter Fowler born and raised in Atlanta, Georgia and a Milton HighSchool graduate. Fowler chose baseball over the University of Miami and Harvard. he was drafted in the 4th round of the 2004MLB Drafty the Colorado Rockies.
Dexter played with the Rockies until December, 2013 when he was traded to the Houston Astros, who then traded him to the Chicago Cubs on January 19, 2015.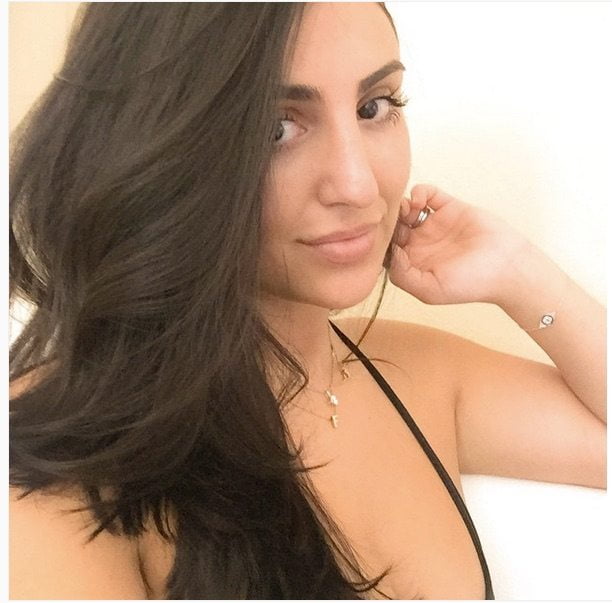 Dexter Fowler's wife Darya Fowler was born Darya Aliya Baghbani on October 31, 1987 in Tabriz, Iran to Javad Baghbani and Soraya Baghbani, Dary Alya has one sister,Sadaf Sandy Baghbani. She is fluent in Persian, and Azerbaijani, Darya Fowler knows the basics in Spanish as well.
Darya will graduate in 2016 with a Bachelor's degree in business, management, marketing an related support services from Colorado State University. Her father owns a shopping plaza in Salt Lake city where she opened her tennis related business Strings & things Racquet Sports; two years later she expanded and opened her second location at the Cottonwood County Club, and a third at the lobby of a indoor tennis center.
Darya and Dexter Fowler got married on November 10, 2012 at Peachtree Christian Church in Atlanta, GA. After the ceremony the newlyweds celebrated with their families and friends with a reception at JW Marriott Atlanta Buckhead. Their adorable daughter Naya Iman was born in February, 2014.
You can follow Dexter Fowler's wife Darya Aliya on Twitter here.