Anita Feherty
Anita Feherty is the lovely wife of former professional golfer, David Faherty. Anita happens to be the former athletes' second wife, the two have been married since 1996.
Anita Feherty has been very influential in the life of the Irish player. David Feherty was born August 13, 1958 in Bangor, Northern Ireland.
During his professional years he played on the European Tour and PGA Tour. He amassed five European Tour wins during his career.
The 59-year-old who retired in the late 90's, later worked as a writer and broadcaster with NBC Sports and Golf Channel. He played professionally from 1976 until 1997.
Feherty has been open about his struggle with alcohol. The former golfer has also spoken widely about his battle with depression. His first wife, South African beauty queen, Caroline Feherty divorced him in 1995.
According to Sports Day, the couple's marriage fell apart after Caroline moved to Texas while he was playing at the German Open. Together they welcomed two sons, Shey and Rory Feherty.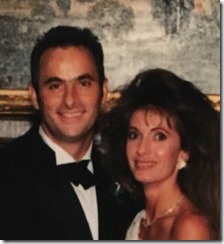 The following year he married Anita, whom he met through mutual friends in Dallas. Anita is a Mississippi native and has worked as a successful interior designer in Dallas. She is the mother of two sons from a previous marriage, Karl and Fred Schneider. However, her first marriage also ended in divorce.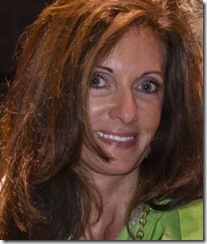 In 1998, Anita and David welcomed their only child together, daughter Erin. David has credited Anita as well as the birth of the couple's daughter as the event that saved his life. During an interview he said Anita's role was key to his recovery.
Feherty was on and off the wagon for years, but when their daughter Erin (now 19) was a toddler, Anita issued an ultimatum. "She saved my life," said Feherty.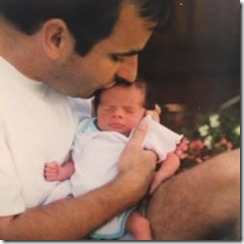 Their first date was a disaster after David appeared late and downed her drink. Anita left the restaurant after seeing him out of control but later decided to give him a second chance.
In 2011, Feherty was diagnosed with bipolar disorder, suddenly offering a clinical explanation for all the drama.
Anita Feherty describes herself on social media as the mother of four, boys and one daughter. Sadly, Anita's stepson and David's first born, Shey Feherty died recently from an overdose on his 29th birthday.
We send our condolences to the Feherty family.
Find Anita Feherty on Twitter here.