Ashley Busch
Meet the lovely Mrs. Ashley Busch aka Ashley Van Metre; she is the wife of NASCAR driver Kurt Busch, who after a  controversial breakup with ex-girlfriend Patricia Driscoll, finally found his soulmate.
No doubt you all know about Kurt, so we are not going to talk about him, but for sure we are going to tell you everything we know about his pretty wife.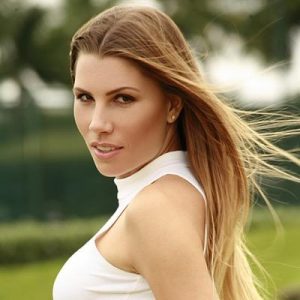 The first thing you need to know is that Mrs. Busch was born  Ashley Van Metre, she is a former model and polo player who is one of the children born to Deadria Van Metre and Mr. Beau Van Metre, Chairman of The Hill School in Middleburg, Virginia.
26-year-old Ashley like her siblings Jeannie, Chris, and Allison; graduated from The Hill School. She met Kurt in Martinsville in October 2014; they were introduced by her sister who was already a friend of Kurt.
They started dating not long after they met.  Busch didn't waste any more time, so he proposed on August 26, 2015. She said Yes! And the world was overjoyed by the news.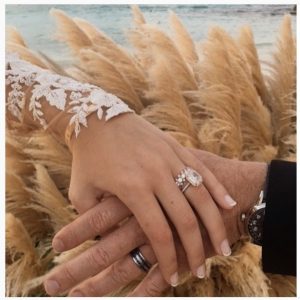 Subsequently, they tied the knot on Saturday, Jan. 7,  2017; on the Caribbean island of Saint Barthelemy.