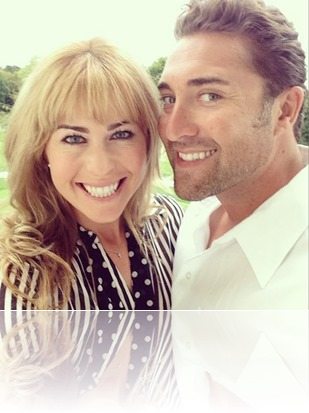 Female golfer Paula Creamer is having the best time of her life as she announced her engaged to her handsome boyfriend Derek Heath.
27-year-old Paula Creamer was born on August 5th, 1986 in Mountain View, California to Paul and Karen Creamer, Graduated from Pendleton School in 2005, a year after she turned pro.
Paula was named the 2003 Player of The Year by the American Junior Golf Association, 2003 Junior of the Year by Gold Digest, 2004 Golf Digest's Amateur of the Year and named LPGA Rookie of the Year in 2005. She won the U.S Women Open in 2010.
Paula C reamer's ties to the military and plane pilots comes way back back before meeting her beau, Derek, her father served as Navy pilot  for 22 years and then became an airline pilot for American Airlines, her uncle and cousins are Marines and her Creamer Foundation donates large amounts of money to Military families.
For Paula's parents the fact that she fell for a Military man comes as no surprise, especially since they were the ones who introduce her to her boyfriend now fiance Derek Heath, his father Clark Heath and Paul Creamer flew together in the Navy, they continue to be be friends when both became commercial pilot, and introduce their offspring during the Kia Classic last March.
33-year-old Derek K. Heath from Newport Beach, California the son of Patricia and Clark Heath, and older brother of Brett, 30, and Sean, 28. Derek who is on the active reserve status, graduated from the Air Force Academy, he flies C-17.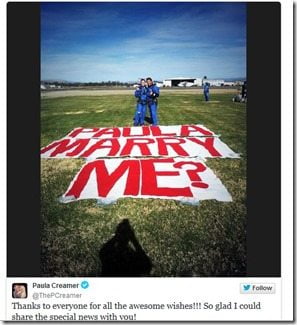 Derek proposed on December 15, 2013, when he and Paul went skydiving, it was her who posted the picture of the engagement on Twitter.