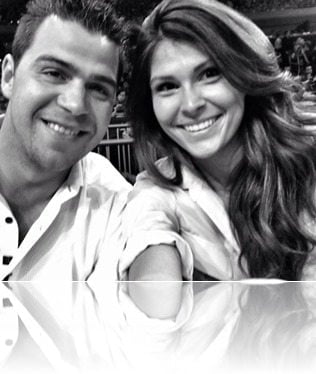 Have you  seen Gabby Granado? This brunette is the girlfriend of Gary woodland, the PGA golfer  taking the lead at 2014 farmers Insurance. I think that you must have seen her on the course, she is not difficult to miss and very nice to look at.
Gabby Granado described her PGA stud as the most confident person in the world..
"He's the most confident person I've ever met. It is set in his mind, he just knows, that he will be Number 1 in the world. He's constantly working to be the best in the world, and he's not going to stop until he's there."
29-year-old Gary Woodland from Topeka, Kansas began his path into sports with basketball, he played while he attended at Washburn University, but became involved with  golf when he went to the University of Kansas, Gary turned pro in 2007.
During his rookie years, he won the 2005 Cleveland State Invitational, the 2006 Kansas Invitational and the 2007 All- American Golf Classic. His first PGA win was at the Transitions Championships in 2011 defeating Webb Simpson, last year he Jonathan Byrd at the Reno- Tahoe Open.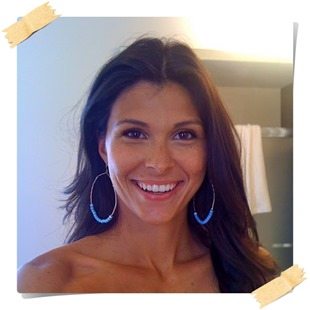 28-year-old Gabrielle Elyse Granado from Texas, the daughter of Deborah and Johnny Granado has one beautiful sister Jennifer, a nursing student at Texas State University in San Marcos, Texas.
Gabby Granado spends half of her time traveling all over gold takes her beau, when she doesn't come along she stays at her and Gary's home in Orlando, Florida with their two adorable boxer pups.
Follow Gary Woodland's pretty girlfriend Gabrielle "Gabby" Granado on Twitter here.