Destiny Marie Hatcher
Meet the lovely Destiny Marie Hatcher also known on Instagram as Destiny Marie, and this beautiful gal is apparently the new girlfriend and WCW (Woman Crush Wednesday) od NBA player Paul George. PG, as we all know, is the small forward player for the Indiana Pacers; before the NBA Paul played college basketball for the Fresno State Bulldogs at Fresno State in California.
In addition to basketball George is the proud father of his daughter Olivia, born from his relationship with Daniela Rajic; but surely you already knew that right?
The first time Paul came out public with Destiny was in December 2016, when he gave her a WCW shoutout on Instagram; he posted one more photo a month later.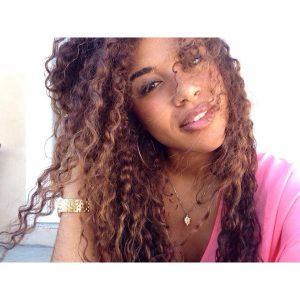 Destiny Hatcher was born in 1990 in Indiana. She is one of the children born to Mrs. Tiffany Murphy who is also the proud momma of Destiny's younger sister Taylor Jo, 22. Destiny got her second name, "Marie," from her great-grandmother Mrs. Helen Marie Zimmer who passed away in July 2016, while her sister Taylor got hers (Jo) from her grandmother Marla Jo Muphy.
Ms. Hatcher graduated in 2009 from Franklin Central High school; subsequently, in 2014 received her Fashion and style certification from the School od Style in Los Angeles, California. Destiny currently works as a stylist for the BCBG Max Azria Group in Indiana.