Erin Flowers
Erin Flowers is the beautiful and clever girlfriend of Kennedy Meeks the college basketball player who is currently a power forward for the University of North Carolina. Check the rest of this story to learn more about Meeks' girlfriend Erin Flowers.
Erin Flowers' boyfriend, Kennedy Meeks was born and raised in Charlotte, North Carolina on February 5, 1995 to parents Nokhia Meeks and Dana Hobbs. Meeks attended West Charlotte High School where he averaged 19 points, 16 rebounds and three blocks his senior year.
Meeks who is working on a major in communications at North Carolina averaged 7.6 points and 6.1 rebounds in 16.3 minutes his freshman year when he was also named to the ACC All-Freshman team, despite suffering a sprained knee he was averaging 11.6 points, led the Tar Heels in rebounds with 7.4 rebounds in 23.6 minutes per game his sophomore year, another injury affected him his junior year when against Temple university Meeks scored a career high, 25 points, luckily he was back with the Tar Heels for March Madness 2016.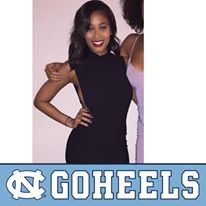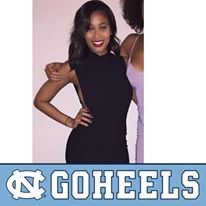 Meeks' girlfriend Erin Tyler Flowers, 25, the daughter of Kenneth and Laponda Flowers comes from Cary, North Carolina. Erin attended Green Hope High School and graduated with a bachelor's degree in nursing from the University of North Carolina at Chapel Hill in 2014.
Erin Flowers has been a bone narrow transplant nurse at Duke University Hospital since last May.