Kelsi Blaloc
Kelsi Blalock is the angry and hurt girlfriend of MLB player, Jace Fry –who currently plays for the Chicago White Sox.
Kelsi's MLB beau allegedly cheated on her and she made the allegations public going on social media to reveal embarrassing details. The lovely Miss Blalock claims her 25-year-old boyfriend gave her a STD for the second time and she's apparently had it.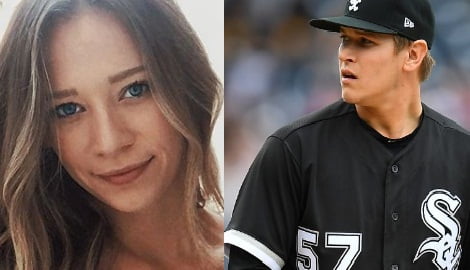 The two were supposed to get married on December 1st –but something tells us the wedding will not be taking place anymore.
Fry was born July 9, 1993; the son of Candy Baur and Steve Fry. He grew up with two brothers, D'Cota and Storm, and two sisters, Stephie and Skylar.
He played college ball at Oregon State –where he spent three seasons as a starter, while playing with the Beavers, he posted a 1.80 ERA across 16 starts his junior season.
Fry was selected in the ninth round of the 2011 MLB First-Year Player Draft by Oakland but did not sign. Fast forward to the 2014 MLB Draft, he was again picked this time by The Chicago White Sox –in the third round, with the 77th overall selection.
He managed 10 starts in High-A back in 2015, however he missed the majority of the 2015 season and the full duration of the 2016 season, he made his return to pro ball in 2017 –and was promoted to the major leagues last September.
Though Chicago opted to send him to triple-A to start his 2018 campaign, he's been performing at a stellar level for months now.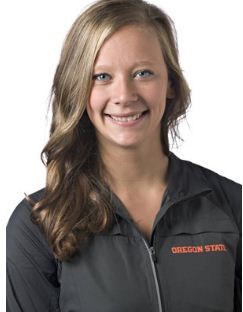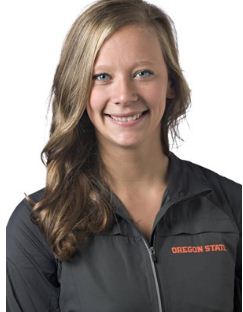 As for the pretty Kelsi Blalock, she also attended Oregon State –where she had a career as a student athlete and where she and Fry met.
Kelsi is originally from Puyallup, Wash. She is a former gymnast who specialized on vault. She finished second in the all-around at Junior Olympic National Championships in 2007.
In 2013, while representing Oregon State, she was named a Regular Season All-American on the vault by the NACGC/W, earning All-Pac-12 First Team on vault and scoring a season-high 9.95 on the vault in four straight meets. In 2014 she participated in seven meets before an ankle injury on the floor exercise on Senior Night ended her season.
Find Kelsi Blalock on Instagram here.