Courtney Nicoson
This stunning lady here is Courtney Nicoson; she is the incredible and beautiful wife of Indy Car driver Jay Howard. Howard a British car driver with Schmidt Peterson Motorsports, previously competed in the Verizon Indy Car Series and Firestone Indy Lights prior to that.
In addition to racing, Jay has been in several commercials for MTV and American Family Insurance.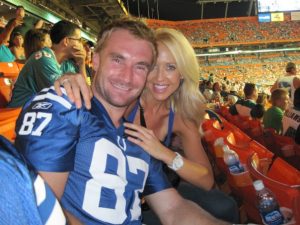 Jay and Courtney dated for years before they tied the knot ion October 29, 2011, in Indianapolis, Indiana. They expected to have children right away, but a fall off a scooter at an IndyCar Race in 2010 caused a mild stroke, therefore the changes of a pregnancy were slim.
It took three failed rounds of intrauterine insemination, plus another failed six rounds of in vitro fertilization and five years of fertility injections that didn't work either before they decided to Midwest Fertility Specialist where they were given the option of a surrogate mother.
They adorable son Hudson was born on February 20, 2016. They were ecstatic!!!
I just couldn't stop smiling," said Courtney. "It was so surreal. For so long we didn't think we had a chance. Just to see him, I was like 'He's ours. He's really ours'."

"Definitely the focus was Hudson, not racing, not anything else," said Jay. "It was bringing Hudson into this world. Now we got that. We can go enjoy the month of May."
Courtney Howard was born Courtney Lynn Nicoson on June 8, 1982, in Indianapolis; to Robin and Conny nicoson, proud parents of Courtney's brother Robin and sister Coty.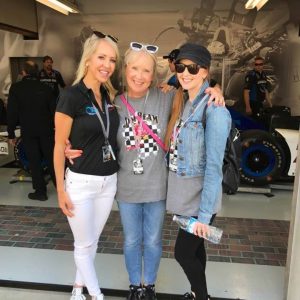 She attended Southport High School. Subsequently, studied communications at Indiana University.