Ed Jones
Ed jones, the handsome racing driver from Britain has surely been turning head this year, however he is yet to caught the attention of any ladies, at least the ones that could become girlfriend material.
The IndyCar series driver for Dale Coyne Racing, was born Edward Jones on February 12, 1995. The Dubai, United Arab Emirates native is the 2016 Indy Lights champion.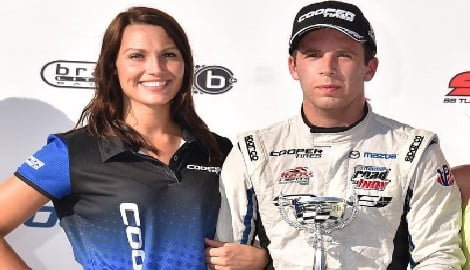 After his sixth-place run on the streets of Long Beach, the driver of the No. 19 Honda became the first rookie since Nigel Mansell in 1993 to post top-10 finishes in his first two races.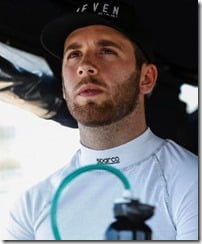 But let's do a recap, his first major success came in 2006 where he won the National UAE karting championship, becoming a well known name in his native Dubai.
Since then, Jones has won a further 6 titles in the UAE and competed and won at top level international events.
In 2011 Ed made the transition from karting to cars and finished fourth in his debut year of the Intersteps Championship.
He drove in Formula Renault 2.0 and British Formula Renault before signing on with European open-wheel powerhouse Carlin in the ultra-competitive FIA European F3 Championship. In 2013, Jones became the youngest European F3 Open Champion in history, with six wins, 10 podium finishes and four pole positions.
During the 2014 season Ed raced with legendary team Carlin to compete in the ultra competitive FIA European F3 Championship.
Two years ago he decided to move to the United States IndyLights Series and joined the Carlin IndyLight Team. Last year Jones returned to the fray and captured the Indy Lights title and the Mazda scholarship with two wins, eight podium finishes and eight pole positions.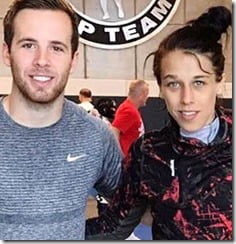 However, it seems Ed Jones hasn't been as lucky in the love department. When not doing his thing on the track the bearded fella enjoys karting, boxing, music, cycling and football.
After taking a look at his social media, Jones who is good friends with Serena Williams and UFC champ Joanna Jedrzejczyk, does have a bit of a life, so only time will tell what type of girls he is into.
Find him on Instagram here.