Meet Jenifer Rapp, the girlfriend of free climber, alpinist, BASE jumper, BASEliner, and highliner, Dean Potter; who is unfortunately one of two people killed Base jumping in Yosemite.
Jen's prominent extreme athlete boyfriend, died at 43 in a wingsuit accident in Yosemite national park this weekend, reports say. According to adventure blog; it was Jen who prompted authorities with the news that the jumpers had missed their scheduled arrival.
According to The Guardian Potter made his home in Yosemite with girlfriend Jennifer Rapp and dog, Whisper.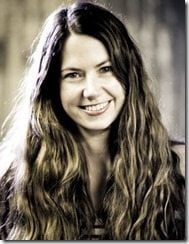 According to her LinkedIn, Jen is the Head of Global Communications and Public Relations at Arc'teryx Equipment Inc. She attended Brigham Young University where she studied Philosophy, Business. She holds a BS, Business Marketing, Philosophy from University of Utah.
Jen who speaks German, French and Spanish, also worked for Merrell Scott and Associates as a Senior Writer and Analyst; she was a copy writer for Black Diamond Equipment; was Patagonia's Global Director of Communications and Public Relations, most recently TOM's Vice President of Public Relations and Communications.
Her summary reads: "With a history of results and a 13+ year track record of coveted media placements, I am passionate about my work and always excited for new challenges."
Potter was married for 8-years to rock climber, BASE jumper and wingsuit flyer Steph Davis, from 2002-2010.
We send our condolences.