Meet Sabine Borden
Sabine Borden is the wife of Steve Borden, a legendary WWE figure who is best known by his ring name, Sting.
It is a sad day for her hubby's fans, it all seems that Steve Borden will be retiring due to a neck injury and he is expected to make the announcement soon, according to TMZ.
Steve has not made it official just yet but, sources tell TMZ the risk at this point is far too great for the 56-year-old to continue.
Borden was born on March 20, 1959 in Omaha, Nebraska. Before he became a wrestling icon, Sting was part of Team USA for the Memphis-based wrestling company, Continental Wrestling Association. He has earned a number of accolades through his wrestling career. By the 1980's he was a major star in the professional wrestling circuit. He became known for his trademark black and white makeup and black baseball bat.
He is a 15-time world heavyweight champion signed with Total Nonstop Action (TNA) Wrestling. Sting is a WCW Triple Crown winner and has held 21 total championships between WCW and TNA. He has headlined many major pay-per-views in his career. He closed the 1989, 1990 and1997 editions of WCW 's premier annual event, Starrcade, ins singles matches and won the Battlebowl main event of the 1991 edition.
Steve is also known for his time spent with World Championship Wrestling (WCW). He held the NWA World Heavyweight Championship twice, the WCW World Heavyweight Championship six times, the WCW International World Heavyweight Championship twice, the TNA World Heavyweight Championship four times and the WWA World Heavyweight Championship once. He is the only person to hold the NWA, WCW, and TNA World Titles during his career.
He was announced as the inaugural inductee into the TNA Hall of Fame in June 2012. He was voted "Most Popular Wrestler of the Year" by the readers of Pro Wrestling Illustrated for a record of four times. He shared this record with John Cena.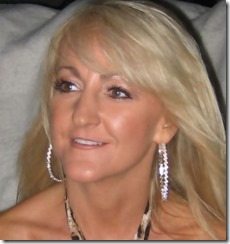 Sabine Borden and Steve were married in 2015. She is his second wife. He was previously married to Sue Borden, with whom he fathered three children: sons, Steven and Garret; and daughter, Gracie. Both his sons, are college football players. Son Steven was invited by the Kansas city Chiefs to try out for the team at their rookie mini camp in 2015. Steve and his wife Sue divorced in 2010.
Steve, who began his career in bodybuilding, became a born again Christian in 1998. He confessed to his first wife his adultery and alcohol and drug abuse.
Sabine Borden is a former Certified Personal Trainer. According to her Facebook page, she attended the The Cooper Institute in Dallas, Texas.
The lovely blonde, is the mother of two daughters: Taylor and Jessica Emola, from a previous relationship.