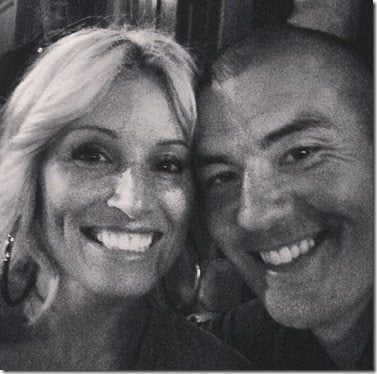 Meet lovely Jenny Williams, the wife of MLB player, Jeremy Guthrie. Her hubby who is a pitcher for the Kansas City Royals will face the Orioles in game three tonight. This is the first time the 35-year-old right-hander Jeremy will start a postseason game over the past ten years of career. But you've probably heard all about him before, instead we want to tell you about his wife. Want to know more about Jenny? How they met? When they got married? We've got all the details below!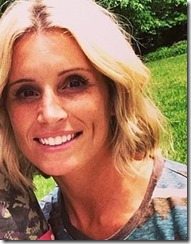 Jenny was born Jennifer Joyce Williams, but goes by Jenny Williams or Jenny Williams Guthrie. She and her hubby go from way back. The couple has been married for 13-years. The couple tied the knot on June 20th, 2001.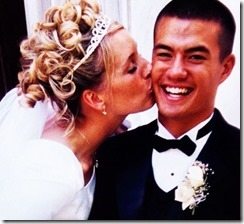 Jenny has been his wife, partner, biggest supporter but she is also a mom. The couple are parents to three adorable children, first born is daughter Avery, second child a boy named, Hudson and third child is also a boy.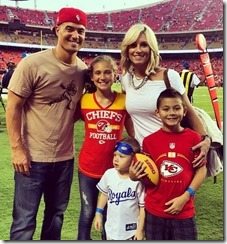 On Instagram, the 35-year-old blonde says "Baseball wifein'—children raisin'—lover of life, consider every day a gift from God."
She and her hubby are Mormons, Jenny, her hubby and children currently reside in in Pleasant Grove, Utah where they attend The Church of Jesus Christ of Latter-day Saints.
While her hubby is out doing his thing, Jenny is simply one of those awesome moms, we can only imagine how much work three young children demand but she obviously does a pretty good job. Jeremy is constantly praising her mothering on Instagram with little messages on social media like:
Can't express full gratitude & appreciation & love for my princess. These three little ones are pretty darned lucky to have her as a MOTHER
And this is 13-years after! Now who says couple's cant be loving towards each other after 13-years.
Find lovely Jenny on Instagram here.