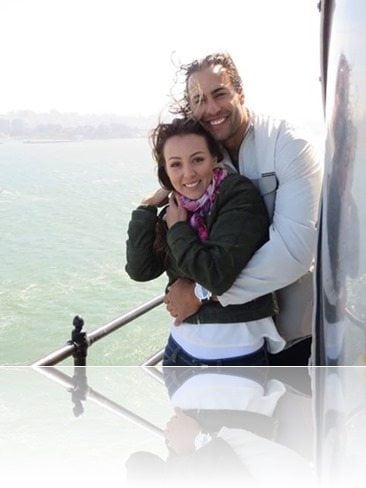 Meet Jessica Etably aka Jessica Morse, she is the stunning wife of MLB player Michael Morse, the outfielder with the San Francisco Giants.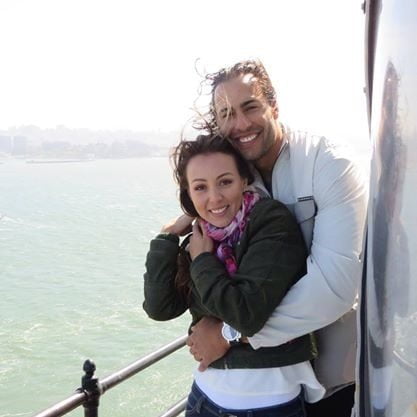 Morse, 32, born in Fort Lauderdale, Florida, attended Nova High and was selected in the third round (82nd overall) of the 2000 Major League Baseball Draft by the Chicago Cubs. On June 27, 2004 he was acquired by the Mariners, who traded Morse to the Washington Nationals  in June, 2009.
The Nationals traded him back to the Mariners on January 16, 2013, who traded him to the Baltimore, Orioles on August 30, 2013. Michael signed a one-year, $6 million contract with San Francisco this year.
28-year-old Jessica Etably, was born in Hollywood, FL to parents Gustavo and Leonor Etably. It was on October 5, 2010 when she was walking  back home after she took her dog Mimi that she met Morse, who didn't hesitate to approach her and introduce himself.
After that day, Michael day he spend most of the days outside, just in case he saw her again. He did of course and they became friends, one thing led to another and by November 1, 2010 they were officially dating.
He proposed on October 14, 2011.. here is how Mrs. Etably Morse tells that story..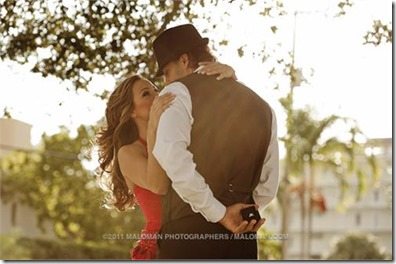 Michael's proposal was romantic, completely unexpected and more than I could ever ask for!

Earlier in the week Mike told me we had a meeting with his agent at the Biltmore. Although I thought it was weird that his agent was staying in Coral Gables, I was excited because the Biltmore is magical and conveniently located right next to the church I always dreamt of getting married in. Michael and I had always talked about going to visit the church to see if he liked it enough to get married in, so I didn't hesitate to ask if we could go visit it since we would be in the area.

That, of course, made Michael's plan to propose at the Church of the Little Flower very easy…

So the day comes and we are almost at the Biltmore when Michael tells me we are early and should drive around for a little bit. I shamelessly tell him we should go to the church, just in case he had forgotten the conversation we had earlier that week. Michael responds by saying, " Do you think it's open?" and I say "of course it is!"

As we are walking into the church Mike takes a deep breathe and I sarcastically ask him if he's nervous. and he sincerely responds, "YES!" Once we are in, I'm blind to the camera crew Mike contracted to capture the once in a lifetime moment. I'm so excited I do not even realize what is about to happen.

Upon reaching the front of the church, Mike invites me to sits on one of the pews so we could pray to my grandfather and thank him for bringing us together. (My grandfather was someone I was very close to and is still a big part of my family. He was kind, funny, and laid back just like Michael and because Michael is my neighbor, I like to think Michael is a gift sent from my grandfather.).

Once Mike finishes the prayer, I still think we are leaving to meet his agent. Mike obviously had a different plan. He stops me to tell me the most beautiful things I've ever heard and before I know it he's down on one knee asking me to marry him!! It was a moment of pure love, a moment I will never forget!
The wedding took place certainly at  the Church of the Little Flower in Coral Gables on November 17, 2012, after the ceremony the newlyweds celebrated with their guests at the Biltimore Country Club and Hotel
More photos below!!
Photo Credit: Maloman.com