Kortnie O'Connor
Kortnie O'Connor is the stunning new girlfriend of former MLB center fielder and current broadcaster for Fox Sports Midwest, Jim Edmonds.
Kortnie's boyfriend is widely known as a sports athlete and personality, during his MLB career he played for the California/Anaheim Angels, St. Louis Cardinals, San Diego Padres, Chicago Cubs, Milwaukee Brewers, and Cincinnati Reds.
He added a new tittle when he and ex-wife Meghan King -joined the world of reality TV and became cast mebers on Real Housewives of Orange County.
Edmonds filed for divorce from wife number three Meghan in 2019, after five years of marriage and three children together -a daughter, Aspen born in 2016 and twins, Hayes and Hart born in 2018. They had been married since 2014.
Jim is also the father of four children from his previous marriages. He first tied the knot to Lee Ann Horton with whom he fathered daughters Lauren and Hayley.
His second wife is Allison Jayne Raski, they were married from 2008 till their divorce was finalized in early 2014, they are parents to son Landon James and daughter Sutton Jayne.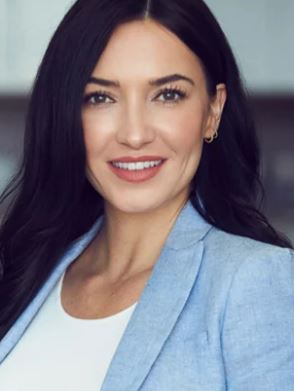 New girl is Kortnie O'Connor -who came into the picture after she allegedly agreed to have a threesome with Jim and Meghan King.
Kortnie O'Connor was born October 5, 1984; the Sacramento, California native works as a property manager.
She also had a career as a model. In an old interview with Rukus mag, Kortnie O'Connor said she hailed from Orange County and that she attended college at the Fashion Institute of Design and Merchandising in Los Angeles.
According IMDB, the former model turned property manager has also appeared in music videos for Nickelback, Saliva, and Hinder.
Her background in real estate and property management -includes previous jobs at Lending Tree Mortgage and at TRIPOINTE Group -a residential home builder. She currently works at Pinpoint Properties.
The 35-year-old stunner was identified as his girlfriend after Jim took her as his date for a birthday party.